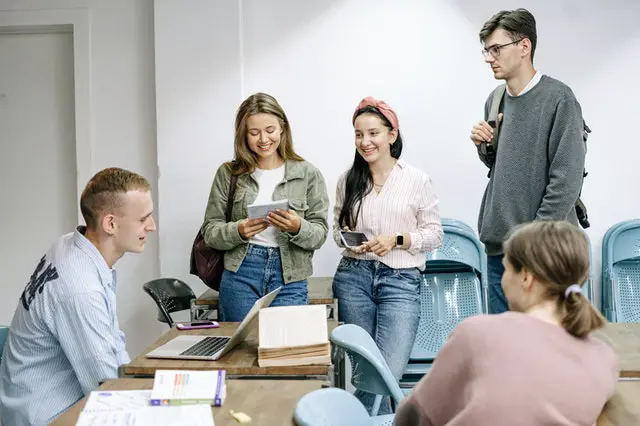 Full Excellence Scholarship in Hungary for foreign students. The Stipendium Hungaricum scholarship program is in search of foreign students who wish to continue their academic training in Europe with a fully funded project that allows them to carry out their preparation without any setback. It should be noted that the scholarship is offered at all grade levels, for this reason, bachelor's, master's, and doctoral applicants can apply.
The Government of Hungary is the promoter of the full scholarship, it calls on all higher education institutions in the nation to welcome applicants who demonstrate a high academic level, allowing them to meet their goals on foreign soil with all the possible support.
By providing various benefits of monthly stipends, accommodation, and other allowances to international students, Hungarian universities have achieved their primary mission of receiving top-notch applicants. By being part of this prestigious program, they will have the opportunity to meet other people from different cultures and social backgrounds.
The institution of higher education in charge of receiving all the participants is the University of Pécs, it has an important national and international recognition for supporting and benefiting the entire global student community, in addition to the high-level courses it offers.
Travel and study in Hungary with everything paid
Institutions where the studies will be carried out:
University of Pécs, Hungary.
Levels and areas of studies:
Bachelor's, Master's, and Doctorate degrees in any subject or field available full-time.
Who can participate?
International students who demonstrate a high academic level.
Endowment of the scholarship:
The Stipendium Hungaricum scholarship program in conjunction with the University of Pécs will award the following awards to students who are winners of full funding in Hungary:
Exemption from full payment of undergraduate, master or doctorate tuition.
HUF 43,700 monthly stipend throughout the year until you complete your undergraduate and master's course.
The amount will increase to 140,000 HUF per month throughout the year for doctoral students, until they complete their preparation.
Supplementary medical insurance of up to 100,000 HUF per year.
Accommodation in a dormitory, or failing that, you will receive a monthly fund of HUF 40,000 to finance it.
Conditions that participants must meet:
Be an international student who demonstrates academic excellence.
You must not have received this scholarship before, in which case you will be disqualified from the program.
Candidates applying for a bachelor's degree must have a high school certificate. For a master's degree they must have a graduation degree. Candidates applying for a doctorate must have a master's degree.
Have all the study certificates.
Have a high knowledge of the English or Hungarian language. To do this, you must present a certificate that supports it.
Submit a formal application using the Stipendium Hungaricum International Full Scholarship Program online entry system.
Instructions to apply:
Supporting data: Transcripts and academic records, curriculum, personal statement, copies of passport, medical certificate and language proficiency, motivation letter (one page written with Times New Roman font size 12 in the Hungarian language), among others. If you found this scholarship helpful and would like to learn more about it, please visit the official website of the Stipendium Hungaricum International Program for foreign students.
Deadline:
Until January 15, 2022.
Page Link: