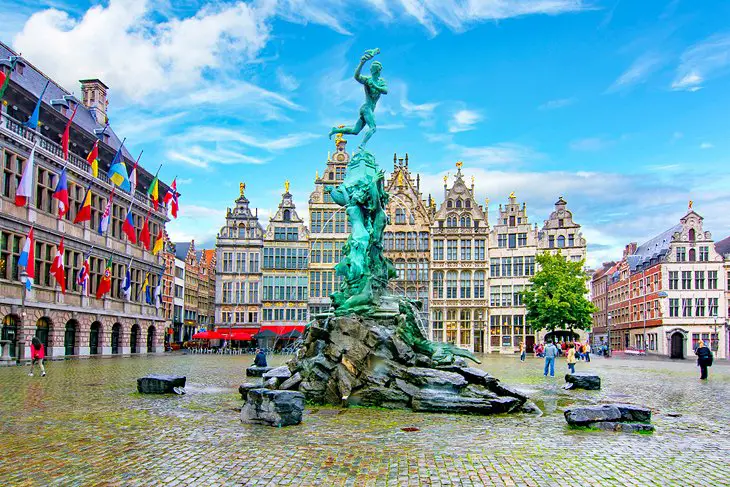 The government of Belgium through its Master Mind Scholarships program offers Master's scholarships for international students.
About the Master Mind Scholarships Program
The government of Flanders offers outstanding international students scholarships to pursue Master's programs in Flanders and Brussels. Likewise, the scholarships cover master's degrees with a duration of one or two years. 
It is important to mention, Master Mind Scholarships cover studies only at the universities and master programs selected by the agreement (located in the Flemish region or Brussels of Belgium).
Likewise, the scholarships are open to students of all nationalities. Some countries have quotas reserved for scholarships, in the case of Mexico there are 3 positions.
Universities Eligible for Master Mind Scholarships
Some of the eligible universities are:
University of Antwerp
KU Leuven
Ghent University
Maritime Academy of Antwerp
University of Vrije-Brussel
Hasselt University
Among other
Belgian Government Masters Scholarship Program Requirements
First of all, in order to be a recipient of the scholarship, the applicant must be accepted at the host university. Additionally, those interested must demonstrate academic excellence.
One of the great advantages of this program is that it is open to all nationalities. However, the undergraduate / bachelor's degree must be from an educational institution outside of Belgium.
Similarly, those interested must demonstrate a certification of the level of English (C1 according to the Common European Framework).
Scholarship program benefits
The scholarship recipients will receive a scholarship of 8,200 euros plus the exemption of the tuition payment for each academic year. The scholarship is paid in installments and can be used to cover maintenance, accommodation, or insurance costs.
Additionally, scholarship recipients must pay the administrative costs of enrollment within the university. However, these will be equal to the lowest tuition at the university (around 110 euros).
Application and selection process
The application process is through each university. Usually, they require filling out a form and submitting different documents. Subsequently, each university nominates its candidates who are evaluated by a selection committee.
Dates of interest for the candidacy
The Belgian Government Master's Scholarship Program opens each year in December and closes between February and March of the following year depending on the host university.