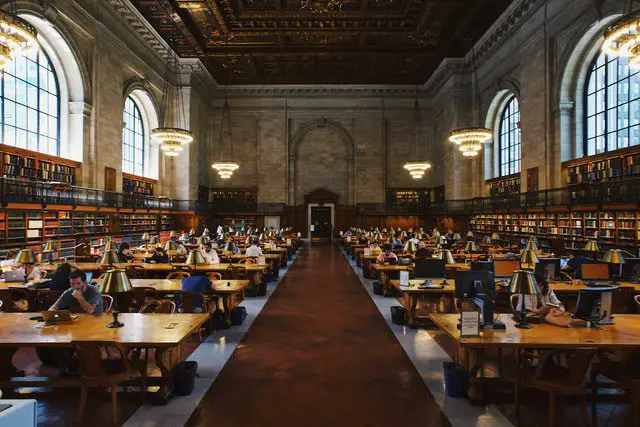 There are a lot of students from across the world who come to Ireland to study. With that, there are numerous schools and universities in Ireland that are recognized around the world for their academic excellence, as well as the country's vibrant economy. Students from a wide range of fields might benefit from the country's emphasis on research and international engagement. Student exchanges, both short-term and degree-granting, bring thousands of people from all over the world to the island each year to take part in educational opportunities. If you want to spend your time studying in a country that has both a vibrant metropolitan life and stunning natural beauty, then Ireland is the ideal choice. The universities in Ireland are on par with those found in other famous countries. Irish students studying abroad in the 2019-2020 academic year identified it as the sixth most popular destination for their studies abroad.
This is a  list of the most prestigious universities in Ireland, which provide students with a well-rounded educational experience is provided in this article. Pickascholarship urges you to peruse the information we've provided in the hopes that they'll give you a better idea of the options available to the International students
1. Trinity College Dublin  
The University of Dublin's sole constituent is Trinity College. It was established in 1592 as a prominent public research institution in Dublin. There was a plan for a collegiate system like that of Oxford and Cambridge universities, but only Trinity College was established. It is now the most prestigious university in Ireland and one of Europe's top institutions. There are around 16,000 international students enrolled in this university in Ireland, and the campus embraces its true internationality by housing students from 122 different nations. Its outstanding reputation makes it a fantastic starting place for students looking to launch into their chosen vocations. The students' union offers more than 150 clubs and organizations for students to participate in. Because of its cutting-edge facilities and its unique learning environment, students can expect an unforgettable academic experience at the University of Dublin.
This university's research facilities include Trinity College Institute for Neuroscience, Centre for Research on Adaptive Nanostructures & Nanodevices, and Trinity Translational Medical Institute, as well as Trinity Long Room Hub for Arts & Humanities Research and Trinity Translational Biomedical Sciences Institute. On the University of Dublin's campus, there are a number of examples of modernist architecture. Berkeley Library, the Arts Building, the Dental Hospital, O'Reilly Institute, Ussher Library, and the Long Room Hub are just a few of the buildings that make up the campus.
It is also well-known as the birthplace of many world-renowned spin-off companies, including Opsona and Havok as well as IdentiGEN and Iona Technologies. In Ireland, one-fifth of all higher education-related spin-off businesses were founded by students at this college. There are currently 38 campus firms at Trinity College Dublin, including medical equipment, pharmaceuticals, and information and communication technology. To put this in perspective: Nearly a quarter of a million of its alumni now call more than 150 nations home. Students have access to more than 170 student organizations and sports groups.
2. University College Dublin (UCD)
It's no surprise that UCD is one of Europe's fastest-rising research universities, as it appears in the 2022 QS World University Rankings. More than 8,500 students from 130 countries are currently enrolled at the university, which was founded in 1854. University College Dublin has played a significant part in the development of modern Ireland since its founding. More than 800 Indian students are now enrolled at the university. Education and research are the main reasons to go there. In addition, the institution offers a wide range of internationally renowned programs from Ireland.
UCD alums hold high-ranking jobs today. Film director Neil Jordan, rugby player Brian O'Driscol, Irish novelist Maeve Binchy, and Ireland's former President Douglas Hyde are some of the university's most notable alums. UCD, Ireland's largest institution, aims to make a positive impact on the country's progress through research and development. In addition to participating in extracurricular activities like organizations, groups, and athletics, students at the University of California Davis have the ability to volunteer their time, and they are also exposed to active and independent learning approaches.
Students at UCD have more opportunity than any other in Ireland to find new interests and connect with like-minded individuals thanks to the university's more than one hundred clubs and organizations. UCD is able to provide students interested in studying abroad with chances that are unmatched due to these first-hand encounters and the surrounding campus environment. Some of the top athletic facilities in the country are available to UCD students as are health and fitness centers, wildflower-filled meadows, and biodiversity-focused regions.
Students at the University have access to some of the world's most advanced facilities. Students can take advantage of facilities including the O'Brien Center for Science, the Sutherland School of Law, and the Lochlan Quinn School of Business. It's safe to say that the network of University of California, Davis alums has a global reach. More than 280,000 UC Davis alums now live in 169 countries and are connected to a global alumni network, and many of them have jobs at some of the world's leading companies. University College Dublin alumni include James Joyce, Maeve Binchy, Gabriel Byrne, Brian O'Driscoll, Neil Jordan, Tony O'Reilly, and former President of Ireland Douglas Hyde (UCB). Another noteworthy UCB alumnus is Roddy Doyle, an Irish novelist.
3. The National University of Ireland Galway, Galway
The National University of Ireland, which is located in Galway, Ireland's European Capital of Culture in 2020, was established in 1845. It has five primary colleges and more than ten divisions and schools, all of which offer a comprehensive, systematic, and multidisciplinary array of educational courses for undergraduates and postgraduates. The institution also runs a number of research institutes, including the National Center for Biomedical Engineering Science and the Irish Center for High-End Computing, both of which have a significant impact on the growth of Ireland. In addition, students are able to join the vibrant and active student union, which includes societies ranging from intellectual and performing groups to religious and cultural ones. Around 13% of the student body is made up of internationals at this Irish university dedicated to internationals. Students are drawn to the university because of its convenient location, which is only a two-hour drive from Dublin. The university's creative and highly international reputation, distinguished rankings, beautiful setting, and superior academics make it an excellent choice for students who want to study at an Irish university.
Around 20% of Galway's population when courses are in session are international students, who can benefit from Galway's rich cultural background and the university's commitment to establishing international partnerships. The city is walkable, and it has easy access to other parts of Ireland and nearby airports for those who want to fly. London is only a one-hour-and-ninety-minute flight away.
International students can fly into Dublin or Shannon Airport, the two busiest in the country, to go to Galway, Ireland (which is 200km from Dublin Airport and 85km from Shannon Airport). Between three and two and a half and two and a half hours (originating from Shannon), there are direct bus services to Galway (from Dublin). It takes around twenty minutes to walk to the Ceannt train station, which serves Irish Rail and connects Galway to the rest of the country, from the National University of Ireland in Galway's campus. NUI is Ireland's top university in terms of research production and academic excellence. WHO and CURAM both recognize NUI's Health Promotion Research Institute for its work in health promotion. At NUI, researchers at the Insight Centre for Data Analytics conduct some of Ireland's most cutting-edge data analytics research. The Center for Medical Device Research (CMDR) is Ireland's premier medical device research institute. For undergraduates, there are more than 50 alternatives, while graduate students have more than 400 choices.
4. University College Cork
The University of Central Connecticut (UCC) was founded in 1845. It is one of the most prestigious research institutions in Ireland. The fact that it is the first university in the world to be given the worldwide green flag for eco-friendliness sets it apart from other institutions. For the development of learning in Ireland, University College Cork became one of the three Queen's colleges in Belfast, Cork, and Galway. There were a total of 23 teachers and 181 students at the start of the program. The Queen's University of Ireland took over the university after a year.
Even though the United Church of Christ (UCC) was founded in 1845, it didn't begin operating until 1849. There are several faculties in the university that are recognized for their research excellence. These include the faculties of arts and celtic studies, business, technology, and science. Architecture on campus ranges from historic structures to cutting-edge modern ones. When it comes to classes, students at the university can only choose from a small selection because the university's key departments include Medicine & Health, Humanities, and Architectural Education. This Irish institution for international students, on the other hand, strives to give its students a well-rounded educational experience. Students at the University of Central Connecticut (UCC) are represented by the Student Union, which has over 150 student organizations and sports unions to serve them. In addition, the University of Central Florida has a large international student body that hails from more than 110 countries; the university frequently receives high marks from foreign students in terms of teaching quality and cultural variety on campus. With a UCC degree, international students can be assured that they will be well-prepared to begin a rewarding profession or pursue higher education upon graduation from the university.
Due to its unprecedented status as the leading research institute in Ireland in the faculties of Arts and Celtic Studies, Commerce, Science, Engineering, Medicine, Law, and Food Science and Technology, the University College Cork has received more than 96 million Euros in funding for its research. This has resulted in the university's research funding totaling over 96 million Euros. In accordance with the plan that has been outlined, the University of California, Santa Cruz intends to establish a Center of Excellence that will conduct research of the highest caliber in the areas of Nano electronics, Food and Health, and Environmental Science. In point of fact, according to the reports that were released in 2008 by the organization's regulatory board, it was declared that UCC was the first university in Ireland to conduct research employing embryonic stem cells in research.
5. Dublin City University (DCU)
Dedicated to academic achievement and global citizenship, Dublin City University has made a name for itself around the world. QS Graduate Employability Rankings for 2020 place this university 19th worldwide and first in Ireland. With five locations and more than 200 programs offered, the university is home to the departments of humanities & social sciences, engineering & computing, business & education. and health sciences. The Association of MBAs and AACSB have recognized DCU as an accredited institution. Many student-friendly amenities are available, including pharmacy, library and ATMs, mini-markets, theater and clubhouses, and a student newspaper. Sporting activities including the gym, football, and the swimming pool are available to students as well.
The main campus in north Dublin is home to the majority of DCU's facilities, which are dispersed across five other locations. A wide variety of undergraduate and postgraduate programs are available. According to QS and Times, the university has been continually placed among the world's top 150 under 50-year-old colleges and universities. In addition to several exchange programs like the Erasmus, it attracts hundreds of foreign students every year. 2300 students from 109 different nations currently attend the DCU. The university claims that 92% of its graduates find work within six months after graduation thanks to its excellent post-graduation employment rate.
Students at the university can apply for a wide variety of scholarships. All kinds of scholarships are available, including international merit and sports scholarships. DCU's mission is to develop, investigate, and put into practice new educational approaches that benefit students' lives. The university is well-known for its academic prowess, with a student body of almost 11,500 and 2,000 international students from from 116 different countries. The airport is just a few miles away, and the university is served by a total of 19 unique bus lines. There is a large range of athletic facilities available to students, including a gym, a football field, a swimming pool, and many more. Students will be able to study in a safe environment thanks to the constant presence of security officers.
Students at DCU can take part in pre-placement training and are offered enticing job placement opportunities as a result of this. A wide range of financial aid and scholarships are available to students at this university. Many academic scholarships, including the International Merit Scholarship and the Sports Scholarship, are given out. Neither of the four master's programs provided by the DCU Business School is ranked among the world's best 30 by QS World Ranking 2019. In their chosen industries, the persons who attended this university and had successful careers are now renowned figures. Lorraine Twohill is Google's Chief Marketing Officer right now. Taoiseach (Irish for "Prime Minister") was held by Irish politician and public representative Enda Kenny for six productive years. She currently serves as the mission's administrator, Sr. Orla Tracey of the Loreto Rumbek Mission. As a result, famous sports professionals such as Lindsay Peat, who currently plays for the Irish Senior Women's Rugby Team, have been nurtured at DCU.
These are the Medical Schools in Europe for International Students
6. University of Limerick
Limerick, Ireland's third-largest city, is located on the Shannon River. In the 900s, Vikings arrived in this mid-western city before the Normans arrived in 1195 and established their rule. Limerick's significant archaeological and historical landmarks, notably King John's Castle and Lough Gur, are still popular destinations for tourists today. The University of Limerick came out on top among the 51 institutions in the United Kingdom and Ireland for providing international students with the most pre-arrival information. When it comes to a wide range of amenities, the University of Louisville boasts the best availability and the best quality in the country, including athletic facilities, a formal welcome center, a campus with a diverse student body, libraries, and internet access. Students at UL have a choice of four faculties from which to select their classes. There are over 80 different student organizations and clubs to join on this beautiful campus, as well as state-of-the-art sporting and swimming facilities.
The University of Limerick was established in 1972, making it one of Ireland's newest universities. Ireland's most popular institution has a student satisfaction rating of 85 percent. The University of Limerick (UL) is recognized as Ireland's sporting campus because of its top-notch facilities, including an Olympic-sized swimming pool, a gym, and a number of sports grounds. Academically, it is well-connected to business and industry and has an impressive track record of research. Scholarships are available to international students at UL in a variety of academic fields. Students from India are also eligible for special scholarships. 
7. Royal College of Surgeons
Located in Dublin, the Royal College of Surgeons in Ireland (RCSI) is an educational facility. The oldest medical school in Ireland, it was founded in 1784 and is responsible for training the country's medical surgeons, but it also houses the country's largest medical school. Currently, this school has more than 3000 students enrolled, making it an outstanding medical school that provides comprehensive and high-quality education. All of these courses are available at the institution, which teaches a wide range of medical specializations in addition to the traditional medicine and dentistry. Students hailing from more than 60 different countries attend, and the school's extensive alumni network contributes to the school's international and multicultural ambiance.
One of Europe's busiest cities and a place of great cultural significance, Dublin is home to the headquarters of the Royal College of Surgeons. Ireland's capital city, Dublin, is widely regarded as one of the safest cities in the world. It's the country's first privately funded institution of higher learning. Medical students who want to become surgeons in Ireland can apply to join the Irish Society of Surgeons.
There are five schools here: the medical school, pharmacy school, physical therapy school, nursing school, and a postgraduate school. The Times Higher Education World University Rankings 2021 place RCSI in the top 2% of institutions worldwide and the top 1% for clinical, pre-clinical, and health-science subjects.  For students at the RCSI, extracurricular activities that have a good impact on society and cultural awareness are a big component of the curriculum. The Biological Society, which bills itself as one of the world's oldest medical society, has its roots in the university's vibrant student union. Additional international partnerships with other medical schools throughout the world are also hosted by the institution (of which the most prominent are with Johns Hopkins University and the Mayo Clinic). International campuses are also located in Penang and Selangor.
Read also; 10 Best Social Media Marketing Courses for International Students
In addition to being welcoming and accommodating to international students, the institutions listed above provide the best educational opportunities in a welcoming environment. You can choose to live in a big city or the outskirts of a small town, with a large student population or a more intimate campus environment. It doesn't matter which university you attend, you can rest guaranteed that you'll have the opportunity to interact with students from all over the world. Also, it is worthy to know that, Ireland's educational system is often considered to be among the best in the world. Because Irish universities consistently rank in the top three percent of universities worldwide, employers all over the world seek for Irish graduates. With respect to research production, Irish universities rank among the top one percent worldwide.