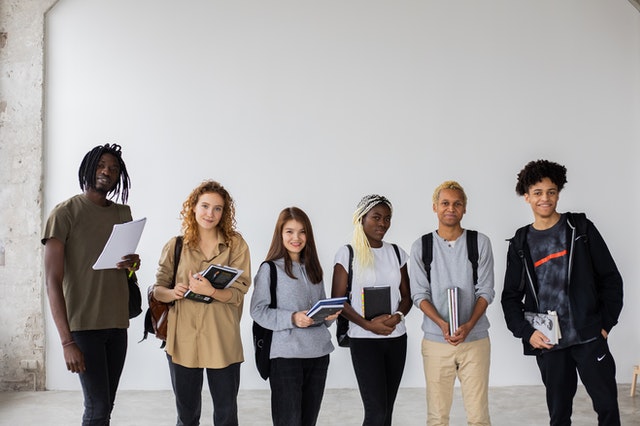 Do you know that the Australian Government as well as several Australian Universities offer a wide range of financial funding for international students seeking to commence a course in Australia? In this blog post, we list the 7 top Australian scholarships for international students who want to study at an Australian university.
 1. University of Sydney International Research Scholarships
The University of Sydney welcomes applications from individuals who are qualified to undertake a Master's by Research Programme or Postgraduate Research Degree at the institution for the USydIS – University of Sydney International Research Scholarship. The scholarship will not only cover tuition fees but also living allowance for as long as 3 years with the probability of extending the duration by one semester for Ph.D. candidates.
2. Adelaide Global Excellence Scholarships for International Students
The Global Academic Excellence International Award is an international scholarship offered by the University of Adelaide. It is a very competitive scholarship that rewards starting postgraduate and undergraduate coursework international candidates who have shown remarkable academic prowess in previous academics. The award covers 50% of the study costs.
 3. University of Melbourne Graduate Research Scholarships
The University of Melbourne sponsors the Graduate Research Scholarship which is presented to outstanding international and domestic research students. Benefits of this scholarship include foreign student health insurance, relocation grant, living allowance, and tuition fee waiver.
 4. Griffith Remarkable Scholarships
Griffith University invites high-achieving students to undertake postgraduate and undergraduate coursework studies to apply for the Griffith Remarkable Scholarship at Griffith University. The scholarship will take care of 50% of tuition costs which will automatically be deducted from the costs of study for the duration of the degree.
 5. Macquarie University International Scholarships
The Vice Chancellor's International Scholarship of the Macquarie University gives a partial tuition cost scholarship for exceptional students to undertake a postgraduate or undergraduate degree at the North Ryde campus of Macquarie University. The scholarship worth varies up to AUD$10,000.
 6. UNSW International Scholarships
UNSW sponsors a plethora of awards and scholarships to support foreign postgraduate and undergraduate degree students starting full-time education at UNSW.  The scholarships can cover the payment of complete or partial tuition costs, while others offer a stipend to support the expenses associated with your academics. 
7. Charles Darwin University Vice-Chancellor's International High Achievers Scholarship
CDU is offering a limited amount of scholarships that cover about 25-50% of tuition cost to overseas students who demonstrate a history of high achievement and remarkable academic results, and who want to start a postgraduate or undergraduate coursework degree at Charles Darwin University.
We hope you get to apply for one or all of these scholarship opportunities. And with just the right amount of effort and luck, we hope you would receive your scholarship invitation in no time.