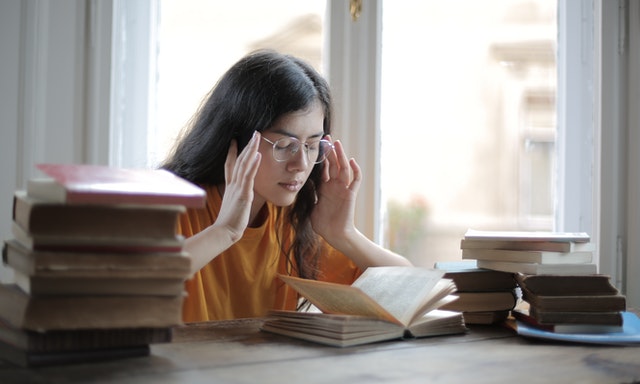 If you are a medical student from a developing country, including those in Latin America, you may be eligible for many international scholarships.
These scholarships are geared towards bringing more diverse students to some universities around the world. Some of these scholarships can be fully funded, while others are partially funded.
In bachelor's degrees, scholarships to study medicine are somewhat less common. However, there are still a variety of opportunities for students to obtain first-grade funding in health and medical subjects, covering a variety of types of applications.
This is the list of scholarships to study medicine for students from developing countries that will help pay for their education.
How can I get a full scholarship to study medicine in the United States?
Globally, the United States is leading the trends in all walks of life. Some of the best medical schools in the world are located in the US Its educational infrastructure and adequate curriculum make international students consider gaining valuable knowledge.
Despite this interest, not many of them have the capacity to finance this desire.
Whether you're in your freshman year, pursuing graduate school, or just heading back to college for a new year, there is financial aid for you.
Am I eligible for a scholarship for medicine?
There are scholarships for everyone. Regardless of your study program, discipline or qualifications, there is a scholarship for you.
However, eligibility is entirely dependent on the scholarship. In fact, there is no general rule of thumb as to whether you are eligible for a scholarship.
Therefore, before applying for any of the scholarships listed in this article, be sure to read the requirements.
How do I apply for a scholarship to study medicine?
There is no set rule on how to apply for scholarships. Each scholarship has a unique application process.
While some only require you to fill out an application form, others may require specially written work.
Therefore, if you find a medical scholarship that you think you may be eligible for, try to carefully follow the application process.
# 1 Sherry R. Arnstein Minority Student Scholarships
Each year, the American Association of Colleges of Osteopathic Medicine (AACOM) awards a financial scholarship to at least two osteopathic medicine students, one of whom is newly accepted and the other is a continuing student.
This award recognizes underrepresented minority students who attend one of the member universities of the American Association of Osteopathic Medical Schools. This scholarship is open to applicants in developing countries.
Level: The scholarship is open to an underrepresented minority student (medical students)
Scholarship benefits: up to $ 2500
# 2 Edith SeVille Coale Scholarships
Scholarships for women in their third year of medical school studying in the United States. At one of four medical schools near Washington DC, including the Johns Hopkins University School of Medicine.
It is open to applicants from developing countries.
Scholarship Benefits: Varies between $ 5,000 and $ 8,000
# 3 Harvard Medical School Scholarships
The HMS Academy Medical Education Scholarship provides students with dedicated time to develop the experience and skills necessary to advance academic careers in medical education and research.
Level: the scholarship is open to an MD or Ph.D.
Scholarship Benefits: Winning candidates will receive a stipend of $ 20,000.
# 4 University of Minnesota School of Medicine Scholarships
The Financial Aid Office at the University of Minnesota School of Medicine administers various scholarship and grant programs to support students based on their financial need, academic achievement, academic interests, and / or non-resident status.
Eligible Countries: This scholarship is available for developing countries.
Level: The scholarship is open to undergraduate and graduate students.
Scholarship benefits: The amount of the awards varies
# 5 UCLA David Geffen Scholarships for Medicine
Merit-based scholarships for students (including international students) entering the David Geffen School of Medicine at the University of California, Los Angeles (UCLA). Provides financial support that covers 100% of the four-year cost of attending medical school, including tuition, accommodation, and other expenses.