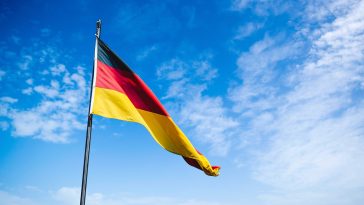 Interested in taking a fully-funded short course abroad? The DAAD world scholarship program, highly recognized in Germany and the world, made a project of fully paid summer courses available to the entire international student community. It is the perfect opportunity for brilliant undergraduate and master's students to gain further knowledge in specific areas from highly-trained educators.
This summer program invites young people committed to their academic careers to be part of the eighteen (18) day course. It should be noted that each subject will be taught in the German language
The DAAD organization complies with this course for international students in institutions subscribed to it. There is a diversity of universities that are part of the DAAD academic impulse projects, they are very happy to receive and host students from all over the globe who can promote and apply knowledge in their classrooms and campus.
DAAD allows all students from any part of the globe to apply to the summer course for foreigners, regardless of gender, creed, religion, race, and ethnicity. 
By being among those selected from the aforementioned course, you will get a great opportunity to assimilate all the knowledge and in this way give a significant boost to your career and professional resume.
Free Course Abroad
Institutions where the studies will be carried out:
Higher education institutions subscribed to the DAAD program, Germany.
Levels and areas of studies:
Summer courses in any of the available areas.
Who can participate?
International students from any nation on the globe over 18 years of age.
Endowment of the scholarship:
DAAD Summer Courses for International Students award the following awards:
Single payment of 1,000 euros.
Students from less developed countries will receive a one-time payment of 1,200 euros.
Travel subsidy from specific countries.
Health insurance.
Conditions that participants must meet:
Be over 18 years old at the time of applying to the international summer course in Germany DAAD .
Not having studied in German institutes.
Have an undergraduate or master's degree.
Register a German language certificate A2 .
It is important that you are fluent in the language so that you can follow the course without any complications.
Submit a formal enrollment to the summer school program in Germany with full payment through the DAAD organization's entry system .
Check each piece of information before submitting the registration form, any errors can leave you out of the paid summer course in Germany.
Instructions to apply:
Supporting data: Transcripts and academic records, motivation letter in German, certificate of command of the German language A2, copies of passport, curriculum, among others. To get an in-depth look at every step, process, and registration requirement for fully paid summer courses in Germany, visit the official website of the DAAD world scholarship organization.
Deadline:
December of each year (full annual course).
Page Link: