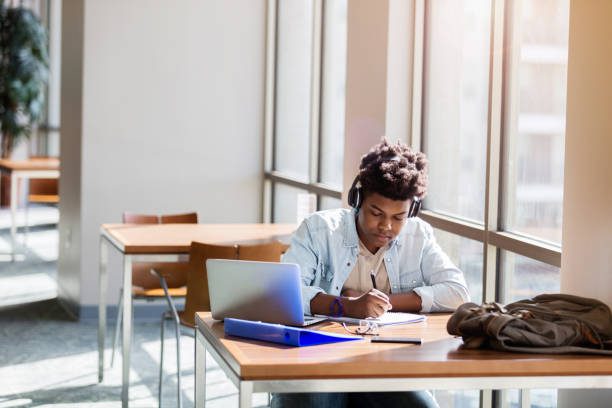 Have you ever considered going to one of the United States' universities for free? Attending a university in the United States on a full scholarship is an option. There are a number of universities and colleges in the United States of America that do not levy tuition fees on international students.
Students in the United States accrue an average of approximately $32,000 in student debt throughout their time in higher education. This may be one reason why the United States is infamous for having pricey universities. Even if this alone is enough to prevent many potential students from applying, the United States does provide universities that are free of charge, at least for its own citizens. The richness that this country has to offer naturally brings up the topic of the cost of tuition and other educational expenses, and this is something that is very understandable. When compared with the costs of tuition in other nations, those in the United States tend to be significantly higher.
It's no coincidence that some of the world's most prestigious educational institutions are clustered in big metropolitan areas like New York, Los Angeles, and San Francisco, where the cost of living tends to be rather high. However, it is also one of the few countries in the West that offers a large number of scholarships and other forms of financial aid to students from both the country and other countries around the world.
This article lists some of the numerous universities, colleges, and other institutions of higher education that provide studies on a tuition-free basis.  Today, we have compiled a list of the top seven tuition-free universities in the United States that are open to students from other countries.
1. Berea College
Berea College is a charitable organization that may be found in the state of Kentucky. This university does not charge any tuition to students from the United States or any other country in the world, making it one of the most important criteria for attending this institution. They have a strong belief in the importance of bringing together different societies and in the possibility of achieving reconciliation. It is a proven fact that Berea was the first school in the area to allow students of both sexes to attend. In addition to this, it was one of the first institutions of its kind to promote the coexistence of people of different races inside its grounds.
Undergraduate students all over the world are eligible for free education costs throughout the first year of their study. Whatever the case may be, they are required to make a payment of $1,000 annually beginning in the next year. Thankfully, the foundation provides the understudy with a number of different work options to choose from so that they can accomplish this goal. As you can envision affirmations are serious.
Berea College is unique among other postsecondary institutions in that it does not charge tuition to its students.
Every single student who enrolls at Berea College in Kentucky is eligible to receive a scholarship that covers their full tuition and is worth more than $25,000 annually. Work-study opportunities are provided to students at Berea College, which helps students with additional costs such as food, housing, and board. The year 1855 marks the beginning of this organization's history. It is one of the first institutions in the country to provide free education, as well as to follow a co-educational and racially integrated format. Additionally, it is one of the first institutions to integrate students of different races.
The most notable aspect is that there is no requirement for students to pay tuition in order to attend the college, which is the same as receiving a scholarship for the full four years. Approximately 32 different fields of study can be pursued at this institution. In addition, students are obligated to take part in the work-study program, in which they are expected to participate in college employment for around ten hours each week. The student body represents all 50 states in the United States of America and more than 50 nations from around the world.
2. Alice Lloyd College
One of the few institutions in the United States that provide a combination of work and study, this school is distinguished by its unique program. This indicates that students are obligated to labor at the foundation while they are enrolled there. The fact of the matter is that students in lower levels of the program will not have the opportunity to graduate if the prerequisite base-level work has not been completed. Because of this job requirement, the foundation is able to provide free educational costs to all of the applicants who are accepted into the program.
The Alice Lloyd College is a four-year liberal arts college that was established in 1923. The college can be found in the state of Kentucky near the city of Pippa Passes. Its primary mission was to serve the Appalachian region by providing access to further educational opportunities through the course of a single academic year.
It was not until the 1980s that it was designated as a liberal arts university. Since then, it has developed into an excellent college that is currently attended by more than 600 students. The college provides students with a total of 18 different programs of study, in addition to 8 different pre-professional courses.
Undergraduates at Alice Lloyd College who participate in the Study Labor Program will have the opportunity to develop an understanding of other people's expectations and an appreciation for work. There are employment opportunities available both on the grounds of the school as well as off the grounds, in the surrounding community. 
The school instills in its students a sense of responsibility toward the institution, and as they go through their education, they are given access to a variety of employment prospects. Pippa Passes, Kentucky, in the United States is home to Alice Lloyd College, an institution of the liberal arts that offers four years of study.
Alicia Lloyd College gives students the option to pursue a variety of academic disciplines at a specialized level. The fields of business, manufacturing, family studies, and human development are traditionally considered to be the most popular majors.
Students typically labor between 10 and 20 hours per week in order to cover their other personal expenses. Degrees are available in a wide variety of disciplines, and pre-professional preparation courses are also available.
Read also; 15 Best Colorado Student Grants 2022
3. University of Illinois Urbana-Champaign
The University of Illinois at Urbana-Champaign is the oldest and most prestigious campus in the University of Illinois system. It was established in the year 1867. It is a public land-grant college and is known as a "Public Ivy," which means that it offers an education on par with that of the Ivy League at a price that is affordable (and in some cases, even free).
Through its 15 academic departments, the institution provides a total of 300 educational opportunities for students at the undergraduate and graduate levels. These are the schools of agriculture, fine and applied arts, engineering, medicine, information science, health science, law, education, liberal arts and science, business, media, social work, aviation, labor and employment relations, veterinary medicine, and medicine. Other schools include law, education, liberal arts and science, and education.
As part of the Illinois promise, the university provides in-state students and enrollees from households with an annual income of $67,100 or less with free tuition for all four years of their undergraduate education. The catch here is that the university has a rigorous admissions process, since getting in typically demands a good grade point average as well as SAT/ACT scores; this is particularly true for the college of engineering.
4. College of the Ozarks
The College of the Ozarks, which is located in Missouri and does not charge tuition for its students' education, is home to a number of academic programs that focus on the aesthetic sciences. Undergraduates are absolutely dissuaded from taking on high-risk responsibilities by this establishment. In this fashion, they make available a constrictive educational curriculum that is free of charge. This indicates that undergraduates are expected to work at least 15 hours out of each week in order to qualify for this benefit.
In any event, the only thing the school does is pay for the cost of education. In this manner, the costs of both meals and lodging must be evaluated separately. There are a few scholarships and grants that are made available to undergraduate students to aid them with the payment of these costs. In addition, students who participate in the Summer Work Education Program have the opportunity to earn additional money that can be put toward the payment of these regular expenses. The College of the Ozarks provides students with a wide variety of options to choose from. The College of the Ozarks offers classes in a variety of fields, including engineering, science, and the arts.
The fact that students must put in 15 hours of work each week in order to be eligible for training-loose has earned the organization the nickname "Hard work U."
In addition, they provide more than thirty educational specializations for students pursuing Bachelor of Arts and Bachelor of Science degrees. The fields of business, education, law enforcement, and teaching are among the most popular ones to study at this particular college.
In addition, the School of the Ozarks assists students in finding part-time employment so that they can contribute financially to their education.
5. University of Houston (UH)
The University of Houston (UH) is the primary campus of the University of Houston (UH) system and operates as a public research university. It was established in 1927, and today it has the position of being the third-largest school in the entire state of Texas. The Colleges of Architecture, Arts, Business, Education, Engineering, Hotel & Restaurant Management, Law, Liberal Arts & Social Science, Natural Science & Mathematics, Nursing, Optometry, Pharmacy, Social Work, Technology, and Medicine at the University of Hawaii are responsible for administering the academic programs that are available to students. The Cougar Promise provides certain students with free tuition to the University of Hawaii. Those that qualify are people who live in Texas and are attending the institution for the very first time as full-time students.
Applicants to the public university in the United States who come from households with an annual income of less than $65,000 will have the opportunity to get financial support through this program. Applicants who come from families earning between $65,001 and $125,000 per year are eligible for some discounts as well.
6. Warren Wilson College
This foundation for advanced education is located in North Carolina, and it provides support for intellectual endeavors in the humanities. The school anticipates that understudies will study, provide service to the network, and work on the grounds of the school. This is a component of their job to provide suitable training to students hailing from a variety of backgrounds. Thankfully, this takes into account understudies from all around the world.
Two fundamental educational opportunities at Warren Wilson College are provided free of charge. Milepost One is the name given to the one piece of content that is distributed to understudies all around the world. There are some requirements that must be met, such as a minimum GPA as well as a certain annual income for the student's family unit. In any event, a noteworthy development is the requirement that undergrads should reside in the neighborhood and participate in some aspect of the Warren Wilson Work Program. Near Asheville, North Carolina, is where you'll find the private, liberal arts institution known as Warren Wilson College. 
In addition to having excellent academic offerings, Warren Wilson has a longstanding heritage of community service that focuses on tackling issues of social and environmental justice. The College is particularly well-known for its Job Program, which provides resident students with the opportunity to earn money toward their tuition while simultaneously receiving useful work experience. The provision of a distinctive liberal arts education at both the undergraduate and graduate levels is Warren Wilson College's primary objective. Their undergraduate curriculum includes academics, work, and community service within a learning community that is dedicated to environmental stewardship, cross-cultural understanding, and the betterment of society as a whole.
7. Curtis Institute of Music 
Courses leading to a diploma, a bachelor's degree in music, a master's degree in music opera, or a certificate of professional studies in opera are all available to students at the Curtis Institute of Music. Those who are accepted into the program are eligible for full scholarships. This private institution may be found in the city of Philadelphia, and it is well-known for providing free undergraduate education to all students that enroll there. Because of the high level of competition, just 160 new students are accepted each year. They will receive specialized preparation in order to pursue their music education, which is the reason for doing this. In addition, the organization provides subsidies that cover the total cost of attendance to each and every undergraduate student.
There is a framework in place that is based on legitimacy that is executed. In order to be eligible for these funds, undergraduate students do not need to establish that they have financial need. These awards are given out at various times throughout a trainee's education. In addition, students who demonstrate a financial need will have the opportunity to be assessed for extra-budgetary assistance in addition to regular educational cost costs. Students at the Curtis Institute of Music will not be forced to withdraw from their studies due to financial constraints, which is one of the most important things that may happen for the institution.
Are you an international student? Then this is for you 7 Tips On How to Adjust in a New Country as an International Student
8. University of Nebraska System
1869 marked the beginning of what is now known as the University of Nebraska system, which is a partnership of public universities. Lincoln was once the only campus in the system; however, it has since expanded to include Omaha and Kearney, both of which are universities, as well as a two-year technical college. Under the Nebraska pledge, applicants at any of the three sites may be eligible to receive free tuition. In order to be eligible, the student must be enrolled in an undergraduate program in Nebraska and be a full-time student. The annual income of his or her family shouldn't exceed sixty thousand dollars.
After the student has satisfied these prerequisites, he or she is free to submit an application to any campus of their choosing. The next step for him or her is to fill out the Free Application for Federal Student Aid form in order to get an evaluation of his or her family's income and eligibility for financial aid. The student must keep their grade point average at or above 2.5 in order to keep their eligibility for free tuition.
9. Washington State University
Pullman, in the state of Washington, is home to the main campus of Washington State Institution, which is a public research university. It is the second-largest university in the state and has a student population that is greater than 30,000. The institution's history can be traced back to the year 1890.
In addition, there are around two thousand students from other countries now enrolled at the university. The institution, which is comprised of 12 different colleges of study, provides students with access to more than 200 different classes, the majority of which are concentrated on the liberal arts. The university also provides more than 140 different graduate programs for its students. This public institution in the United States is completely free to attend, and in addition to these locations, it also has satellite campuses in Spokane and the WSU Tri-Cities. In addition to this, it is in charge of managing the WSU Global Campus, which is a platform for online and long-distance education that now has more than 3,000 students enrolled in online classes.
A bill to provide education at the WSU free of charge for students from families with modest incomes was recently approved by the WSU. The university, which also has campuses in Spokane, Tri-cities, Everett, and Vancouver Canada, is structured into the Colleges of Agricultural and Natural Resource, Arts and Science, Business, Communication, Education, Engineering & Architecture, Medicine, Nursing, Pharmacy, and Veterinary Medicine. Other locations where the university is present include Everett, Vancouver Canada, and Tri-cities, Washington. These colleges were instrumental in West Virginia State University's rise to become one of the top public universities in the United States. To this day, its programs in Engineering and Veterinary Medicine have earned it a place of prominence on a global scale.
Students who come from households with low to middle incomes are eligible for free tuition at Washington State University as part of the Cougar Commitment. This free institution in the United States of America will pay off the tuition balance as well as any other costs that are not covered by Pell Grants or Washington College. The offer is valid for either an additional three years or a total of eight consecutive semesters if it is renewed.
10. Deep Springs College
Deep Springs College is a private, non-profit institution of higher learning in the liberal arts that was established in 1917 and is located in the Deep Springs town of California. It is one of the few colleges in the United States that does not charge its students tuition fees. It is interesting to note that the college only has about 30 students enrolled during each academic year; as a result, it is one of the smallest educational establishments of its kind in the country. In addition, it switched to a coeducational format in 2013 and began only admitting female students at that time. This college was surrounded by a number of interesting and unusual features.
Because they only admit a maximum of fifteen new students each year, the admissions process can be quite competitive. One of the reasons for this is that the organization provides full insurance coverage for the education of every single student. This includes their boarding needs and room preferences in addition to their training. The ranch that serves as the location of the institution mandates that all students participate in some form of work there. This is a technique to promote one of the primary pillars of this group's worldview, which is guiding labor, and it is an effective strategy. Additionally, they urge students to be more self-reliant and independent while working inside their network. This is something that they do so that they can attract more students. It is not uncommon for fewer than eight pupils to participate in the education process, which is then carried out in a seminary-style setting. As a consequence of this, it is expected of college students to have a certain level of preparation for their classes.
A significant number of graduates have gone on to attain illustrious positions, such as winning the Rhodes Scholarship and the Truman Scholarship, in addition to the Pulitzer Prize and the Emmy Awards. The majority of the college's programs last for two years, however students have the opportunity to continue their education and get an associate degree.
Study in Portugal with this guide; 15 Best Universities in Portugal for International Students
I really hope that my post on free universities in the United States was able to be of some assistance to you. Please feel free to check out our Scholarships Page if you're interested in learning more about the many colleges and scholarship programs available in the United States and other countries around the globe