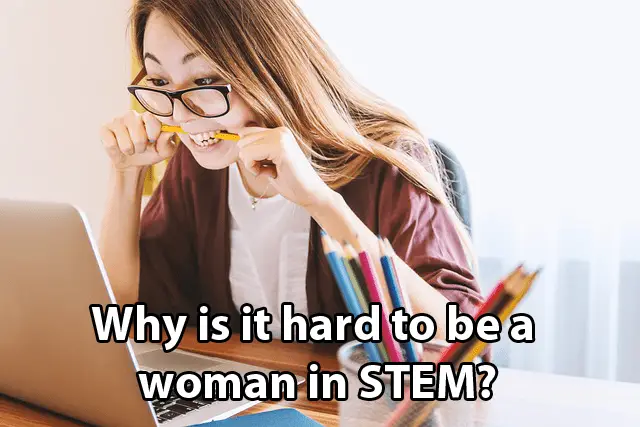 Barriers faced by women in STEM fields
Gender disparities continue to persist in STEM fields, as women face numerous barriers that hinder their progress and success. One of the primary challenges encountered by women in STEM is underrepresentation. Despite advances in gender equality, women remain significantly outnumbered by men in these fields. This underrepresentation not only limits the diversity of ideas and perspectives that could be brought to the table but also perpetuates the notion that STEM is a male-dominated domain. The lack of female presence can discourage young girls from pursuing a career in STEM, further exacerbating the gender gap.
Another critical factor contributing to the barriers faced by women in STEM is the existence of gender stereotypes and biases. Society often associates certain skills, such as logical thinking, problem-solving, and analytical abilities, with masculinity. These stereotypes create unfair expectations, placing women at a disadvantage and potentially undermining their confidence and access to opportunities. The prevalence of such biases can hinder women's progress in fields like computer science, engineering, and mathematics, as they may face skepticism and prejudice when trying to establish their credibility and competence.
Underrepresentation of women in STEM
The underrepresentation of women in STEM fields continues to be a persistent issue, with significant implications for gender equality and economic progress. Despite advancements in gender equality in recent decades, women remain underrepresented in science, technology, engineering, and mathematics fields.
One key factor contributing to this underrepresentation is the existence of gender stereotypes and biases in STEM. Society often holds the perception that certain fields are better suited for men, perpetuating the belief that women are not as capable or interested in pursuing careers in science and technology. This deeply ingrained bias can discourage women from pursuing STEM education and careers, limiting their representation in these fields and hindering their potential for personal and professional growth. Additionally, the lack of diversity in STEM studies and workplaces further reinforces these stereotypes and biases, creating a cycle that is difficult to break.
Gender stereotypes and biases in STEM
One of the prominent barriers faced by women in STEM fields is the persistence of gender stereotypes and biases. Society often perpetuates the notion that certain scientific and technical fields are better suited for men, while women are expected to pursue more "feminine" career paths. These deeply ingrained stereotypes can deter young girls from pursuing an interest in STEM subjects and can lead to a lack of representation and diversity within these fields. Furthermore, gender biases can still persist in workplaces, where women may be overlooked for promotions or opportunities based on preconceived notions of their abilities.
Despite efforts to promote equality and inclusivity, gender stereotypes and biases continue to influence women's experiences in STEM fields. Research has shown that women may face implicit biases and stereotypes regarding their technical abilities and intellectual capabilities. These biases can affect hiring decisions, performance evaluations, and the overall professional experiences of women working in STEM fields. It is crucial to challenge and address these stereotypes and biases to create a more inclusive and equitable environment for women in STEM.
Lack of female role models and mentors in STEM
Women in STEM face a significant barrier in the form of a lack of female role models and mentors. The scarcity of women in leadership positions and prominent roles within the STEM fields makes it challenging for aspiring women to find relatable figures to look up to and seek guidance from. The absence of visible female role models may contribute to a sense of isolation and hinder the advancement of women in STEM. Without mentors who have experienced similar challenges and navigated the path to success, women in STEM may lack the necessary support and guidance to thrive in their chosen careers.
Studies have shown that having female role models and mentors is crucial for women's success in STEM fields. These role models and mentors can provide not only support and advice but also inspiration and motivation. When women see others who have succeeded in similar circumstances, it helps to challenge the notion that STEM fields are inherently male-dominated and encourages them to persevere despite the obstacles they may encounter. By offering guidance, sharing experiences, and paving the way for future generations of women in STEM, female role models and mentors can play a vital role in breaking down barriers and fostering diversity and inclusivity in these fields.
Gender pay gap in STEM industries
The gender pay gap continues to be a pressing issue in the STEM industries. Despite women making up a significant portion of the workforce, they often face unequal compensation for their contributions. Research has consistently shown that women in STEM careers are paid less than their male counterparts, even when accounting for factors such as education, experience, and job responsibilities. This discrepancy in pay highlights the systemic bias that exists within STEM industries.
Various factors contribute to the gender pay gap in STEM. One key aspect is the lack of representation of women in higher-level positions and leadership roles. Women often encounter barriers in career advancement, which hinders their ability to negotiate for fair wages. Additionally, unconscious biases and stereotypes about women's capabilities in technical fields may influence salary decisions and further perpetuate the pay gap. Despite numerous efforts to address this issue, more needs to be done to ensure that women in STEM receive equal compensation for their work.
Discrimination and bias in STEM workplaces
In the realm of STEM workplaces, discrimination and bias continue to be prevalent issues that women encounter. Despite their qualifications and talents, many women face unfair treatment and obstacles solely based on their gender. This discrimination often manifests in subtle ways, such as being overlooked for promotions or not being given equal opportunities for growth and advancement. These biases can be attributed to deeply ingrained societal stereotypes and perceptions that women are not as capable or competent in technical fields. Unfortunately, these biases persist despite the numerous efforts being made to promote diversity and inclusivity in the workplace.
Moreover, bias in STEM workplaces can also extend to the way women are treated and regarded by their male colleagues. Instances of mansplaining, where men explain concepts to women without considering their expertise, are not uncommon. This undermines the confidence and contributions of women in the field, leading to a diminished sense of belonging and a perpetuation of a male-dominated culture. These biases not only hinder the progress of individual women but also prevent the industry from benefiting from diverse perspectives and innovation. It is crucial for organizations and individuals within STEM fields to actively address and challenge these discriminatory practices to create a more inclusive and equitable work environment for all.
Societal expectations and pressures on women in STEM
Societal expectations and pressures can exert a significant influence on women pursuing careers in STEM fields. From an early age, girls are often subtly steered away from science, technology, engineering, and mathematics, as these subjects are still seen as traditionally male-dominated. These expectations create a sense of pressure on women to conform to gender norms and may discourage them from exploring their interests and abilities in these fields. As a result, women in STEM face societal expectations that can limit their opportunities and hinder their progress in these industries.
Moreover, societal pressures can also create additional burdens for women in STEM. Women may constantly face questions and skepticism regarding their abilities and commitment to their chosen fields. These pressures can lead to feelings of self-doubt, imposter syndrome, and a lack of confidence. Additionally, the societal expectation of balancing work and family life can be particularly challenging for women in STEM careers due to long working hours, demanding research, and limited support systems. All of these societal demands perpetuate stereotypes and create an environment that is not always conducive to women succeeding in their careers in STEM.
Challenges in work-life balance for women in STEM
Women in STEM face unique challenges when it comes to striking a work-life balance. The demanding nature of STEM careers often requires long hours, frequent travel, and dedicated commitment, which can make it difficult for women to juggle their professional and personal responsibilities. They may find themselves torn between advancing their careers and meeting the expectations placed on them as mothers and caregivers. These conflicting demands can lead to feelings of guilt and frustration as women struggle to find a harmonious balance between their work and personal lives. The lack of flexibility in STEM industries further compounds the challenge, making it challenging for women to navigate their roles outside of work and limiting their ability to fully participate in family or personal activities.
Additionally, the lack of support systems and resources available to women in STEM exacerbates the challenge of work-life balance. Women often find themselves with limited access to maternity leave, childcare options, and flexible working arrangements, which can hinder their ability to effectively manage their professional and personal obligations. The rigid structures and expectations within STEM workplaces can create barriers for women seeking to find a healthy equilibrium between their career and personal life. Additionally, the lack of representation and diversity in leadership positions within STEM contributes to the perpetuation of a work culture that prioritizes overwork and punishes those who prioritize familial responsibilities. These factors collectively make it an uphill battle for women in STEM to achieve a satisfactory work-life balance.
Imposter syndrome and lack of confidence in women in STEM
Imposter syndrome and lack of confidence can be major barriers for women in STEM. Many women may find themselves doubting their abilities and feeling like they don't belong in their chosen fields. This can lead to feelings of inadequacy and self-doubt, causing them to question their competence and contribution. As a result, women may be less likely to take on leadership roles or pursue opportunities for advancement, hindering their professional growth in the STEM industries.
The prevalence of imposter syndrome and lack of confidence in women in STEM can be attributed to various factors. One contributing factor is the gender stereotypes and biases that exist within these fields. The societal expectation that women are less capable in scientific and technical domains can undermine their self-esteem and confidence. Additionally, the lack of representation and mentorship for women in STEM can further exacerbate these feelings, as they may not have access to role models who can inspire and guide them. Without the necessary support and encouragement, women may struggle to overcome their imposter syndrome and build the confidence needed to thrive in the challenging and competitive STEM environments.
Lack of support and resources for women in STEM
The lack of support and resources for women in STEM is a persistent challenge that hinders their progress and success in these fields. One key aspect is the limited availability of mentorship opportunities specifically tailored for women. Without guidance and support from experienced professionals who understand their unique challenges, many women face difficulties navigating their career paths in STEM. Additionally, the scarcity of funding and resources allocated to support women-led STEM initiatives further exacerbates the issue. Limited access to research grants, scholarships, and professional development opportunities puts women at a disadvantage, making it harder for them to excel and contribute meaningfully in their fields.
Moreover, the lack of support for women in STEM is often reflected in the dearth of networking opportunities. Building strong professional networks is crucial for career growth and advancement, but women often find themselves excluded from existing networks or not taken seriously within them. This can result in missed opportunities for collaboration, mentorship, and knowledge-sharing, further perpetuating the gender imbalance in the industry. In addition, the absence of dedicated support systems that address the specific needs of women in STEM creates barriers to their professional development and can lead to feelings of isolation. The establishment of inclusive spaces and initiatives that promote networking and peer support can immensely benefit women in STEM by providing the support and resources they need to thrive.