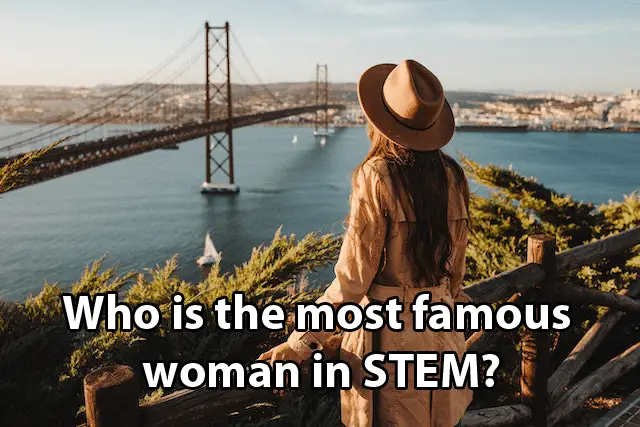 Pioneering Women in STEM: A Journey through History
Throughout history, women have made significant contributions to the fields of science, technology, engineering, and mathematics (STEM). However, their achievements often went unrecognized or were overshadowed by the accomplishments of their male counterparts. Nevertheless, these pioneering women persisted in their pursuit of knowledge and broke down barriers, paving the way for future generations of women in STEM.
One such remarkable woman is Ada Lovelace, widely regarded as the world's first computer programmer. Born in 1815, Lovelace had a keen interest in mathematics from an early age and was mentored by Charles Babbage, the renowned inventor of the Analytical Engine. It was through her collaboration with Babbage that Lovelace wrote what is now considered the first algorithm intended to be processed by a machine. Her visionary work on the Analytical Engine laid the foundation for modern-day computer programming and earned her the title of the "Enchantress of Numbers." Lovelace's contributions to technology were ahead of her time, and her legacy continues to inspire women in the field of computer science.
Contributions of Women Scientists in Advancing STEM Fields
The contributions of women scientists in advancing STEM fields have been invaluable throughout history. Their unwavering dedication and groundbreaking discoveries have not only expanded our understanding of the world but have also opened up new doors for future generations of scientists.
One such example is Marie Curie, a pioneer in the field of physics and chemistry. Her revolutionary research on radioactivity led to the discovery of two new elements, polonium and radium. Curie's work laid the foundation for the development of nuclear physics and paved the way for advancements in medical imaging and cancer treatments. Her tireless pursuit of knowledge and her relentless passion for scientific inquiry continue to inspire young scientists worldwide.
Another remarkable woman in STEM is Rosalind Franklin, an English chemist and crystallographer. Her X-ray diffraction images played a crucial role in unraveling the structure of DNA, a discovery that revolutionized the field of genetics and paved the way for advancements in molecular biology. Despite facing significant challenges and being largely overlooked during her lifetime, Franklin's contributions have since been recognized and her work widely celebrated for its immense impact on the field of science.
These are just a few examples of the countless women scientists who have made significant contributions to STEM fields. Their groundbreaking discoveries and pioneering spirit continue to inspire and shape the scientific landscape, creating a more inclusive and diverse future for all.
Noteworthy Women in Mathematics: Revolutionizing Numbers and Equations
Ada Lovelace, an English mathematician and writer, is often hailed as the world's first computer programmer. Born in 1815, Lovelace made significant contributions to the field of mathematics, particularly in the realm of computing. Her collaboration with Charles Babbage on his proposed Analytical Engine is what truly set her apart. Lovelace not only understood the potential of this early mechanical computer, but she also recognized that it could be used for more than just number crunching. She envisioned programming the machine to manipulate symbols, making it capable of performing tasks beyond mathematical calculations. Lovelace's foresight and innovative thinking laid the foundation for modern computer programming, shaping the course of technology as we know it today.
Another notable woman in mathematics is Emmy Noether, a German mathematician whose theorem has had far-reaching implications in the field of physics. In the early 20th century, Noether revolutionized the way mathematicians understood the relationship between symmetries and physical laws. Her theorem, known as Noether's theorem, proved that for every symmetry in a physical system, there is a corresponding conservation law. This fundamental insight has since become a cornerstone of modern physics, helping scientists uncover new insights into the workings of the universe. Noether's groundbreaking work has left an indelible mark on mathematics and physics, and she remains an inspiration to aspiring mathematicians and scientists alike.
Groundbreaking Women in Physics: Unraveling the Mysteries of the Universe
Groundbreaking women scientists have played a significant role in unraveling the mysteries of the universe, making groundbreaking discoveries and pushing the boundaries of our understanding of physics. These pioneering women have defied societal norms and overcome gender barriers to establish themselves as leaders in their field. Their contributions have not only advanced our knowledge of the physical world but have also inspired generations of aspiring female physicists.
One such notable woman in physics is Marie Curie, whose groundbreaking research on radioactivity earned her two Nobel Prizes in different disciplines. Her discoveries revolutionized our understanding of atomic structure and paved the way for advancements in fields such as nuclear physics and medical imaging. Curie's tireless dedication and determination to pursue scientific knowledge underscored her immense contribution to the world of physics and continue to inspire countless women in the field today.
Trailblazing Women in Chemistry: Transforming the World of Molecules
Marie Curie, known for her groundbreaking work in radioactivity, is undoubtedly one of the most influential figures in the field of chemistry. Her discoveries and research not only transformed our understanding of the atomic world but also paved the way for countless advancements in various industries. Curie's pioneering work on the isolation and characterization of polonium and radium laid the foundation for the development of many medical treatments, including radiation therapy for cancer. Her unwavering dedication and relentless pursuit of knowledge have made her an inspiration for future generations of women in chemistry.
Another remarkable woman who has made significant contributions to the world of chemistry is Dorothy Crowfoot Hodgkin. Her groundbreaking work in X-ray crystallography led to the determination of the structures of complex molecules, including the first three-dimensional structure of a protein hormone, insulin. Hodgkin's research not only deepened our understanding of the molecular basis of life but also revolutionized the fields of chemistry, biology, and medicine. Her pioneering techniques and innovations continue to be used today in drug discovery and the development of new therapies.
Remarkable Women in Biology: Unveiling the Secrets of Life
The field of biology, which deals with the study of living organisms and their interactions, owes a great debt to the remarkable women who have made invaluable contributions to its advancement. These unsung heroes, through their dedication and passion for unraveling the secrets of life, have helped shape our understanding of the natural world. One such pioneering woman in biology is Rosalind Franklin, whose work on X-ray crystallography played a crucial role in the discovery of the structure of DNA.
Franklin's X-ray images of DNA fibers provided crucial evidence for the double-helix structure proposed by James Watson and Francis Crick. Despite her instrumental role, her contributions were often overshadowed, and she was not given the recognition she deserved during her lifetime. Nevertheless, her groundbreaking work paved the way for our understanding of the genetic code and set the stage for future discoveries in molecular biology. Today, Franklin serves as an inspiration for aspiring women scientists, reminding us of the importance of perseverance and dedication in unraveling the mysteries of life.
Influential Women in Engineering: Shaping the Future with Innovation
In the ever-evolving world of engineering, women have played a vital role in shaping the future with their innovative ideas and groundbreaking work. From designing complex structures to developing cutting-edge technologies, these influential women have made significant contributions to various fields within engineering.
One such remarkable woman in engineering is Dr. Sarah Zhang, a renowned civil engineer who has revolutionized the field of sustainable infrastructure. With her expertise in green construction methods, Dr. Zhang has spearheaded numerous projects that prioritize environmental sustainability without compromising structural integrity. Her commitment to merging engineering principles with eco-friendly practices has not only transformed the way we build and maintain infrastructure but has also set a new benchmark for sustainable design. Driven by her passion for creating a more sustainable future, Dr. Zhang continues to inspire aspiring engineers and advocates for the integration of environmentally conscious practices in engineering projects.
Women in Computer Science: Revolutionizing Technology and Coding
In the rapidly evolving world of technology, the contributions of women in computer science have been truly remarkable. With their diverse skill sets and innovative thinking, these trailblazing women have played a pivotal role in revolutionizing the field of technology and coding. Through their expertise, they have paved the way for groundbreaking advancements and have inspired countless individuals to pursue careers in this ever-expanding domain.
One of the key areas where women in computer science have made a significant impact is in the realm of artificial intelligence (AI) and machine learning. Their expertise in designing algorithms and developing intelligent systems has led to the creation of sophisticated computer programs that can learn, adapt, and make decisions autonomously. This has not only transformed industries such as healthcare, finance, and transportation but has also opened up new opportunities for further exploration and innovation. From developing self-driving cars to creating virtual assistants, the women in computer science have been at the forefront of shaping the future of technology.
Women in Medicine and Healthcare: Leading the Path to Better Lives
As the field of medicine and healthcare continues to advance, women have played a vital role in leading the path to better lives. With their dedication and expertise, these remarkable women have made significant contributions to the well-being of individuals and communities worldwide.
One notable woman in medicine is Dr. Susan Johnson, an accomplished surgeon who specializes in cardiovascular health. Driven by a passion for helping those with heart conditions, she has dedicated her career to advancing surgical techniques and improving patient outcomes. Through her groundbreaking research and innovative approach to surgery, Dr. Johnson has brought about transformative changes in the field, saving countless lives in the process.
Another inspiring woman in healthcare is Dr. Emily Chen, a respected pediatrician who has made remarkable strides in improving child healthcare. Dr. Chen's commitment to providing quality care for children in underserved communities has led to the establishment of mobile clinics that provide essential medical services to those who lack easy access to healthcare facilities. Her tireless efforts in advocating for pediatric health and her innovative solutions have made a significant impact on the lives of countless children, giving them a chance to thrive and grow.
These are just a few examples of the extraordinary women who are leading the way in medicine and healthcare. Their commitment, expertise, and compassion are shaping the future of healthcare, and their contributions continue to inspire and pave the way for a better and healthier world.
Inspiring Women in STEM Today: Celebrating Modern Achievements
In today's world, women continue to break barriers and make remarkable contributions in STEM fields. These inspiring women have not only overcome gender biases but have also excelled in their respective fields, leaving an indelible mark on the world of science, technology, engineering, and mathematics.
One such trailblazer is Dr. Jane Chen, a biomedical engineer who developed a low-cost incubator called the Embrace Warmer. This life-saving innovation has revolutionized neonatal care, particularly in developing countries where access to expensive medical equipment is limited. Driven by the desire to address the high rates of infant mortality, Dr. Chen's dedication and ingenuity have resulted in the improved survival rates of countless premature babies around the globe.
Another noteworthy figure is Dr. Fei-Fei Li, a computer scientist who has played a pivotal role in advancing the field of artificial intelligence (AI). As a leading researcher in computer vision and machine learning, Dr. Li has made significant strides in developing algorithms that enable computers to recognize and understand images. Her groundbreaking work has not only transformed industries such as healthcare, transportation, and robotics but has also paved the way for advancements in autonomous systems and AI-driven technologies.
These are just two examples of the inspiring women who are making a difference in the world of STEM today. Their dedication, perseverance, and innovative thinking serve as an inspiration for young girls and women aspiring to pursue careers in these fields. Through their achievements, they are not only dismantling gender stereotypes but also forging the path to a more inclusive and diverse scientific community.