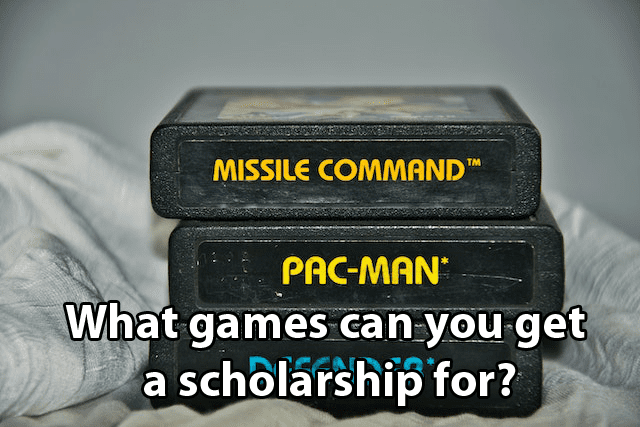 Sports-based Scholarships: Opportunities for talented athletes
Sports-based scholarships provide immense opportunities for talented athletes to further hone their skills and pursue an education simultaneously. These scholarships not only offer financial support but also serve as a platform for recognition and exposure in the world of sports. Talented athletes who excel in various sports such as basketball, soccer, swimming, and track and field can benefit greatly from these scholarships.
With the help of sports-based scholarships, young athletes can gain access to top-notch training facilities, expert coaching, and competitive environments that push them to their limits. Moreover, these scholarships often come with the added advantage of academic support, ensuring that student-athletes can prioritize both their studies and their athletic pursuits. By enabling talented athletes to receive a quality education while pursuing their passion for sports, these scholarships open up a world of opportunities for them to excel in both realms.
E-sports Scholarships: Recognizing exceptional gamers
As technology continues to advance, so does the realm of competitive sports. E-sports, or electronic sports, have emerged as a rapidly growing industry, captivating the attention of millions worldwide. With professional leagues and tournaments, the world of e-sports is no longer just a pastime for gamers but rather a full-fledged professional pursuit. As a result, colleges and universities are recognizing the exceptional talent and dedication required to succeed in this field and are now offering e-sports scholarships to support and encourage aspiring gamers.
These scholarships provide a unique opportunity for talented gamers to pursue higher education while also honing their skills in e-sports. By offering financial support, schools are investing in the future of this industry and recognizing the value of e-sports as a legitimate field of study. With a wide range of games and genres, e-sports scholarships cater to gamers of diverse interests, allowing individuals to showcase their exceptional abilities in games like League of Legends, Counter-Strike, Fortnite, and many more. As the demand for professional gamers continues to rise, these scholarships not only provide financial aid but also pave the way for an exciting career in the e-sports industry.
Chess Scholarships: Honoring strategic minds
Chess Scholarships: Honoring strategic minds
Chess, often hailed as the "game of kings," has been captivating minds for centuries with its complex strategies and tactical thinking. It is no wonder that chess scholarships have emerged as a way to recognize and honor individuals who excel in this strategic pursuit. These scholarships are designed to support and encourage young chess players who possess exceptional intellect, perseverance, and a passion for the game.
Chess scholarships offer a unique opportunity for young minds to further develop their skills and pursue their academic goals. By providing financial assistance, these scholarships enable talented chess players to dedicate more time to mastering their game and participating in competitive tournaments. Moreover, these scholarships serve as a testament to the importance of critical thinking, problem-solving, and strategic planning in both the game of chess and in life.
Scrabble and Crossword Scholarships: Celebrating word wizards
Scrabble and crossword puzzles have long been popular pastimes for language lovers and puzzle enthusiasts alike. These games not only test one's vocabulary skills but also require strategic thinking and problem-solving abilities. Recognizing the talents of these word wizards, many institutions now offer Scrabble and crossword scholarships to celebrate their linguistic prowess.
Scrabble scholarships aim to support and encourage individuals who excel at this classic word game. These scholarships not only provide financial assistance for educational pursuits but also serve as a recognition of the dedication and skill required to master Scrabble. By awarding these scholarships, organizations aim to foster a love for language and encourage individuals to explore the bounds of their vocabulary. Similarly, crossword scholarships honor the ability to decipher cryptic clues and fill in the missing words in these popular word grids. These scholarships provide opportunities for crossword enthusiasts to pursue their academic goals while celebrating their aptitude for wordplay.
Math Olympiad Scholarships: Rewarding mathematical prowess
Math Olympiad Scholarships provide aspiring mathematicians with an incredible opportunity to showcase their exceptional talent and dedication to the subject. These scholarships are designed to recognize and reward those individuals who have demonstrated outstanding mathematical prowess through their participation and achievements in various math competitions and Olympiads. By offering financial support and academic opportunities, these scholarships aim to encourage and nurture the next generation of mathematical geniuses.
Winning a Math Olympiad Scholarship requires not only a deep understanding of mathematical concepts but also the ability to solve complex problems with creativity and logical reasoning. Scholarships in this field are often awarded to students who have excelled in regional, national, or even international math Olympiads such as the International Mathematical Olympiad (IMO). These scholarships not only provide financial assistance for higher education but also open doors to research opportunities, internships, and mentorship programs, enabling students to further explore their passion for mathematics and contribute to the field's advancements.
Music Scholarships: Supporting talented musicians
Music scholarships offer valuable opportunities for talented musicians to pursue their passion and further develop their skills. These scholarships provide financial support to deserving individuals who demonstrate exceptional musical talent and dedication. By offering financial assistance, music scholarships alleviate the financial burden that often comes with pursuing higher education in music and allow recipients to focus on honing their craft.
Recipients of music scholarships have the chance to study under renowned music professors and receive top-notch training. These scholarships open doors to prestigious music schools and conservatories, providing access to resources and facilities that can enhance their musical abilities. Additionally, music scholarships often come with performance opportunities, allowing recipients to showcase their talents to a wider audience and gain valuable experience in the field. Overall, music scholarships play a crucial role in supporting and nurturing the next generation of talented musicians.
Drama and Theater Scholarships: Encouraging performing arts excellence
Drama and theater scholarships provide a valuable opportunity for talented individuals to pursue their passion for the performing arts. These scholarships aim to encourage and nurture excellence in drama and theater by supporting students who demonstrate exceptional talent and dedication. Whether it is acting, directing, or stage management, these scholarships recognize the significance of the performing arts and the potential for growth and artistic development in this field.
Students awarded drama and theater scholarships benefit from financial assistance that allows them to focus on honing their skills and expanding their knowledge in the world of theater. These scholarships often cover tuition fees, provide funding for workshops and training programs, and may even offer performance opportunities and mentorship. By alleviating the financial burden, drama and theater scholarships create an environment where students can fully immerse themselves in their craft and pursue their dreams of becoming professional performers. These scholarships not only recognize the extraordinary talent in individuals but also foster a sense of community and camaraderie among aspiring actors and theater enthusiasts.
Art and Design Scholarships: Recognizing creative abilities
Art and design scholarships provide an incredible opportunity for individuals with a creative flair to pursue their passions. These scholarships are designed to recognize and support the talent and potential of aspiring artists and designers. With various categories, including painting, sculpture, graphic design, and photography, students can showcase their artistic abilities and gain financial assistance to further their education in the field.
One of the key benefits of art and design scholarships is the recognition they provide to talented individuals. It is a validation of their creative abilities and a testament to their hard work and dedication. Scholarship recipients have the opportunity to showcase their artwork or design projects, gaining exposure and potentially opening doors to future opportunities in the art world. Additionally, the financial support provided through these scholarships can alleviate some of the financial burdens associated with pursuing an education in art and design, allowing students to focus more on their craft and honing their skills.
Debate Scholarships: Nurturing persuasive communicators
Debate Scholarships offer a unique opportunity for talented individuals to enhance their persuasive communication skills. These scholarships are designed to recognize students who excel in the art of debate, where they engage in intellectual battles to present their arguments convincingly. By nurturing persuasive communicators, these scholarships not only support students' academic development but also instill in them critical thinking, research, and public speaking skills.
Through Debate Scholarships, students are able to explore various topics and engage in rigorous discussions and analysis. They are given the platform to voice their opinions, present evidence, and rebut opposing arguments. These scholarships not only serve as a testament to students' abilities but also provide them with invaluable experience in effectively conveying their ideas and persuading others. By fostering persuasive communicators, Debate Scholarships contribute to the development of confident and articulate individuals who can make a positive impact in their future endeavors.
Quiz Bowl and Academic Scholarships: Promoting intellectual curiosity
Quiz Bowl and Academic Scholarships are not just about rewarding academic excellence but also fostering intellectual curiosity among students. These scholarships provide opportunities for students to showcase their knowledge and critical thinking skills while engaging in friendly competition. The aim is to promote a thirst for knowledge and encourage students to explore various fields of study.
One of the key aspects of these scholarships is the Quiz Bowl competitions, which test students' breadth and depth of knowledge in various subjects. Participants must demonstrate quick thinking, problem-solving abilities, and the ability to synthesize information in a fast-paced environment. These competitions not only challenge students academically but also encourage them to think critically, adapt to different situations, and collaborate effectively with their team members. By participating in Quiz Bowl competitions, students develop important skills such as logical reasoning, effective communication, and analytical thinking, which are crucial in today's rapidly changing world.