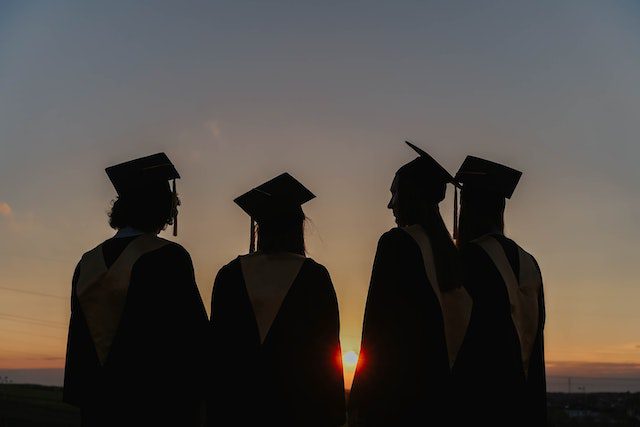 It is becoming more and more frequent for students from other nations to choose France as their destination of choice in order to pursue their educational goals. France is more than just a well-known vacation spot for international travelers. It is also an important center for students from other countries. Sadly, both the expense of education and the cost of living in France may be quite high. To our great good fortune, there are currently a number of scholarships to study in France that are open to students from a variety of different nations.
Don't be intimidated by the cost of attending school in France if you're interested in doing so but are concerned about it. We have compiled a list of the fifteen most prestigious scholarships in France for you to apply for and pursue in order to realize your goals.
1. HEC Paris Ph.D. Program Funding
HEC Paris provides full financial support to all of its students. Scholarship applicants have the option of focusing their studies in any of the seven available (and all English-taught) degree programs at the university.
Doctoral applicants at HEC will get a full tuition waiver, as well as a yearly stipend of EUR 23,000 ($27,280) to cover living expenses, travel to academic conferences, and other professional development opportunities. College students might earn extra money by serving as tutors or research assistants.
Applicants to HEC Paris's highly selective doctoral programs are expected to hold a Bachelor's and/or Master's degree. Candidates must have a high level of English proficiency and a stellar academic track record.
The French government requires applicants to submit either their GRE or GMAT scores to be considered for this grant.
2. Walter Jensen Scholarship
The American Association of Teachers of French (AATF) offers a grant to current college students who plan to pursue a career teaching French to non-native speakers. This scheme not only helps students who might not otherwise be able to afford a university education in France by providing a scholarship to study the French language there, but also by providing them with financial support to help them cover living expenses while they are there.
The reward is $2,000 every semester.
Eligibility: In order to be eligible for this scholarship, you must be at least 18 years old. In addition to being a U.S. citizen or permanent resident and a person who does not speak French as a first language, you must also be a non-native speaker of French.
Moreover, you need to be sponsored by an existing AATF member.
3. Université Paris-Saclay (UPS) International Master's Scholarship Program
The UPS International Master's Scholarship programme is aimed at making it easier for international students to enroll in the institution, particularly those who are interested in earning a PhD degree.
To be eligible for this scholarship, applicants must be international students enrolled at UPS who are younger than 30 years old. The applicant's academic record, independent efforts, and interest in conducting research are all considered (for M2 students).
This famous French scholarship will not only cover tuition, but will also provide an additional EUR 1,000 (1,185 USD) to help with travel and visa expenses.
All academics must complete their internships in France, in either the UPS laboratory or another French organization.
4. Campus France Scholarship
The French Ministry of Higher Education and Research is providing funding for this award. Nonetheless, there are certain severe prerequisites for participation because this is a government-sponsored initiative.
Based on your experience and need, the amount of the grant you could earn from this program could be anywhere from $1,000 to $4,500.
Eligibility: One must be a citizen of a European Union member state and have lived in France for at least two years to be considered for this scholarship.
You must be a national of a country that is part of the European Economic Space and have prior work experience in France, even if you are not a citizen of an EU country.
Read also; Top 10 Universities in France for International Students to Study 2023
5. American University of Paris (AUP) Scholar Awards
Located in the heart of Paris, the American University of Paris (AUP) is a private, coeducational institution of higher education dedicated to the liberal arts. The institution was founded in 1962, making it one of the oldest American universities abroad.
At AUP, at least 45% of students get some form of financial aid, amounting to about 4 million euros. 
One way that AUP gives back to the community is through its scholar grants, which pay for up to 75 percent of the total cost of attendance at AUP. Anyone hoping to enroll in one of the numerous available degree programs at the school can benefit from this.
To satisfy the AUP standards, student scholars must complete the Global Liberal Arts program. French, English, Math, and Science classes are all on the list.
6. Sophie Germain Scholarship in France
The Sophie Germain Scholarship is intended for students who wish to study mathematics and its applications at the graduate level in France and who are planning to do so either as a master's or doctorate student.
7. Émile Boutmy Scholarship
The Émile Boutmy Scholarship is one of the country of France's most distinguished grants for foreign students. The renowned originator of Sciences Po established this prize. It goes to a select group of high-achieving overseas students each year. It can cover all or a percentage of your tuition, as well as any application fees.
Application fees or a separate form are not necessary to be eligible for this scholarship. Students that are interested in applying for the scholarship need do nothing more than express that desire. They can accomplish this by writing "n/a" in the "Financial Information" section of the application.
In addition, the student will need to provide evidence of their current financial situation by uploading a variety of documents.
The online application cannot be considered complete without attaching proof of successful completion of any required language tests.
Top Read; Top 10 Free Masters for International Students in 2023

8. International Students MIEM Scholarship Program
The MIEM Scholarship, funded by IdEx, was designed to increase the diversity of the university's Master's degree candidates. Each year, the following $91 scholarships are given to deserving students. Those who have been invited to continue their application process at one of these French universities may apply for this scholarship if they match the requirements. High school diplomas or their international equivalents are required for admission to the M1 program, whereas bachelor's degrees are required for admission to the M2 program.
Applicants who are already established authorities in their fields or in positions of leadership in their home countries will be given priority.
9. Civil Society Leadership Awards (CSLA)
The CSLA scholarship is another fully funded option for those who wish to study in France and earn a master's degree. Provided by the Open Society Foundations, it has stringent requirements for eligibility. If you want to win this scholarship, you need to show that you're committed to making a positive impact in the world.
In addition to covering your living expenses, providing insurance, funding travel related to your program, and providing money for supplies that are essential to finish your program, this scholarship in France will also provide you with a monthly stipend.
To qualify, you need to show that you have a stellar history. You must also meet all requirements to receive or maintain a student visa.
10. Université Grenoble Alpes IDEX Master Scholarship Program
The Université Grenoble Alpes offers a scholarship called the IDEX Master Scholarship to international students who want to earn a Master's degree there but need financial aid to do so.
Students may be eligible to receive up to 8,000 euros ($9,490) in funding each school year. Internship-focused semesters will reduce the scholarship award to 5,000 Euros, or about $5,930. Half of the entire amount will be charged up front, with the other half due at the end of the introductory period.
There is no need for international students to fill out a separate application in order to be considered for this scholarship in France. Awards will be given to current students in the aforementioned majors and schools.
Academic merit or rating at the time of application is used to choose scholars.
11. ENS International Selection Scholarships
There are a number of scholarships available to international students who wish to study at the École Normale Supérieure (ENS). Each year, about ten students majoring in Science, Arts, and Humanities are awarded this scholarship.
If you are awarded this scholarship, you will earn 1,000 Euros per month for a total of three years, as well as adequate housing.
Eligibility: You also can't be older than 25 or have spent more than 10 months in France.
12 . École des Ponts ParisTech Scholarships
When it comes to France's Great Écoles, École des Ponts ParisTech is up there with the best of them. Courses in the fields of science, technology, and engineering are its forte, making them particularly appealing to international students.
The university has established numerous scholarship programs to assist its international students financially. One example is the Fondation des Ponts' famous fellowship for French engineering students. The Foundation des Ponts provides funding for this award. The average price is around 10,000 Euros, or 11,865 USD.
Moreover, the school offers a scholarship called the Social Criteria Scholarship, which determines financial aid eligibility based on the student's family's yearly income.
Some companies offer scholarships to students who are enrolled in specific majors or schools.
Read Also; How can I get a Ph.D in Canada in 2023?
13. Télécom Paris Alumni Fund: International Excellence Scholarship
Non-native French speakers who have been recruited to work for Télécom International are eligible for the Télécom International Excellence Scholarship. Donations from former Telecom students and staff provide the necessary funding, as was noted earlier.
This award provides a lump sum of EUR 10,000 (about $11,865) to be put toward the recipient's engineering degree.
All the same, payments are made once a year, in the month of September. This sum is conditional upon fee payment under the scholarship agreement.
Télécom's engineering scholars, along with all other first-year students, are obliged to complete a foundational, cross-disciplinary curriculum. After that, they might choose to continue their education at the Paris or Sophia-Antipolis campus to pursue a more specialized track.
Winners of this prestigious French scholarship can pick from among the university's 120 available majors.
14. ESC Rennes School of Business Scholarships for International Students
Rennes School of Management is a top-tier French institution of higher education that attracts and educates students from all over the world. This school supports and promotes a number of scholarship and financial aid programs specifically for international students.
Scholarship seekers should evaluate the various options available, as these may vary depending on the donor and the country to which the recipient will be moving. Benefits might range from completely covering tuition to providing a stipend for living expenses, research expenses, and transportation.
15. Alexandre Yersin Scholarships
This is a fantastic opportunity for Asian students to study in France for their master's degree, and the scholarship is one of the best available. This service is provided by the French Consulate General in Hong Kong. During your time as a recipient of this French scholarship, you will have access to a calendar of events detailing a variety of cultural and social opportunities.
This master's scholarship in France covers your tuition, fees, health insurance, social security, public liability insurance, repatriation insurance, housing assistance, and a monthly stipend of 660 Euros.
You need to be a permanent resident of Macau or Hong Kong to qualify. You also should have submitted an application for either Master 1 or Master 2 status. Grants have a maximum two-year time limit.