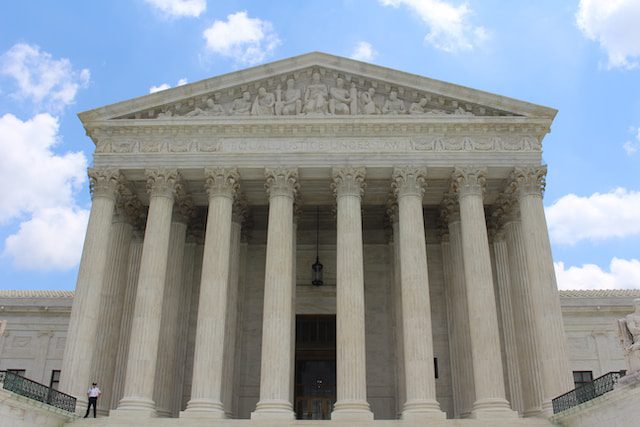 What is the Study of Criminal Justice?
Criminal justice is the study of legal systems in society, and includes a variety of topics related to crime, justice, the law, and public policy. It combines aspects of sociology, psychology, law, political science, philosophy, and history to understand crime, its causes, and its consequences. It can also involve studying criminal law, trial and appellate systems, sentencing practices, social services, and crime prevention. Furthermore, it is an academic discipline concerned with exploring the prevention, detection, and punishment of criminal activity, societal reactions to crime and the social, legal, and ethical justification for such actions. It seeks to understand the impact of social, educational, environmental, political, and economic factors on the administration of justice, the process of crime, and the safety of individuals and communities. Its primary aim is to ensure justice and social order among people.
What Does a Criminal Justice Do?
Criminal justice is a rapidly expanding field that is responsible for the investigation and prosecution of illegal activities. A criminal justice professional plays a crucial role in the legal process, from protecting citizens by collecting evidence and processing it accordingly to representing the accused in court. Criminal justice professionals can work with government agencies or law enforcement organizations, helping maintain order in society.

Criminal justice professionals are expected to gain an in-depth understanding of local and state laws and regulations and those of the federal government. They must be able to analyze and interpret evidence and be proficient in computer forensics and criminal profiling. A criminal justice professional must be able to think on their feet and make decisions when faced with unexpected circumstances quickly. Additionally, they must be able to develop professional relationships with offenders, victims, witnesses, and families as appropriate.
Is a Degree in Criminal Justice Hard?
Criminal Justice is a field that requires a lot of dedication, understanding, and hard work to succeed. For those aspiring to enter this field, a degree in Criminal Justice is an important stepping stone. But even with the best intentions and resources, studying Criminal Justice can be a complex process.
A degree in Criminal Justice is not a pass/fail proposition; the depth and breadth of the material covered can be quite challenging. To succeed in this field, you need to be able to comprehend complex theories, perform detailed analysis, and unearth solutions for multifaceted problems. Students will find themselves delving into topics such as criminology, law enforcement procedures, criminal law, and violence prevention. Furthermore, an understanding of the ethical implications of the field is essential for successful completion of the programme.
A degree in Criminal Justice is among the most hard-hitting and engaging programmes one can undertake. It is not for the faint of heart and requires significant commitment and dedication to come out on top. Yet those who are able to meet the challenge will be rewarded with a deep understanding of the criminal justice system and the tools required to make an impact in this field.
How Long does it take to Get a Degree in Criminal Justice?
Getting a degree in criminal justice isn't necessarily an arduous task, as the amount of time required depends on the route you decide to take and the amount of time you are willing to put into it. You could ultimately complete your college-level education in as little as two years, depending on the program and number of credits taken. If you choose to pursue a bachelor's degree, you can expect to finish that in four years if you attend classes full-time.
If you are already working full-time and would rather take the path of continuing education, then you can take classes part-time, allowing you to finish your degree in five years or longer. Online learning could also prove to be a viable option, but that tends to be more expensive and might not be an economically feasible choice. Regardless of the route taken, keep in mind that the path to a criminal justice career could take some time but will be worth it in the end.
What Jobs are in Criminal Justice?
Criminal justice encompasses a variety of career opportunities for professionals across the justice system. From court reporting to detectives, there is a range of activities and roles that enable individuals to make a difference in public safety and security. From pursuing perpetrators of crime to aiding victims of crime, practitioners within the criminal justice system have an incredibly diverse range of responsibilities.

Professionals may choose to focus on a particular field, specializing in areas like forensics, substance abuse programs, or juvenile delinquency. On the other hand, they may choose to look into the operational and administrative elements of criminal justice: understanding legal processes, policy development, and communication strategies. Whatever field they choose, criminal justice professionals must be dedicated to ensuring justice is served as equally and justly as possible.
What is the Salary of Criminal Justice?
The salary for a criminal justice professional depends mainly on their location, education/experience level, and the type of job they are in. The national median wage of someone working in this field is around $60,000. Those working in the federal and state law enforcement sectors may be closer to the $90,000 mark. It is not uncommon, however, for experienced criminal justice professionals to make upwards of six figures.

The average salary for a criminal justice professional can also depend on the crime rate and level of crime within their jurisdiction. For example, in metropolitan areas like New York, Miami, and Los Angeles, where the crime can be more intense, salaries can range from $65,000 to $95,000. And while the majority of criminal justice professionals work on the ground-level of a jurisdiction, there are also jobs in upper-level offices such as District Attorneys and Prosecuting Attorneys, that can also command higher salaries.
List of Scholarships for Criminal Justice Majors in 2024
Criminal Justice majors aiming for a career in law enforcement, corrections, or criminal justice administration will be pleased to learn that there are many scholarship opportunities available. Many of these scholarships are designed for students who are embraced by underserved communities and who defy demographical, financial, and academic stereotypes associated with pursuing their area of study.

Among the scholarships for Criminal Justice majors is the Zinda Law Group Scholarship Program, the Ruth D. Peterson Fellowship for Racial and Ethnic Diversity, and the Ronnie Williams Foundation Criminal Justice Scholarship Application, which are all offered to qualified applicants. Depending on the scholarship program, benefit awards can range from $500 to full tuition.

Each program has its own set of eligibility criteria and application deadlines, so it is important for students to read the requirements carefully before submitting an application. Aspiring Criminal Justice majors should research the scholarship programs that are applicable to them and take advantage of the financial opportunities available.
#1. Zinda Law Group Scholarship Program
The Zinda Law Group Scholarship Program is a generous scholarship program targeting criminal justice majors. This program is designed to provide financial assistance to those looking to further their education in the field of criminal justice and related fields. Awarded to 10 applicants annually, this scholarship supports up to $2,500 towards tuition and other educational expenses.

By helping criminal justice majors objectify their financial burdens, this scholarship empowers a more diverse group of individuals to apply and join the criminal justice workforce. Not only does this provide a pathway of opportunity for ambitious students, but it also leads to a more representative selection among agency officers, analysts, and other legal professionals. Furthermore, the Zinda Law Group Scholarship Program supports students both financially and professionally, opening students up to networking and other resources. With strong leadership, an individual with a degree in criminal justice could make tremendous strides within their field.
#2. Ruth D. Peterson Fellowship for Racial and Ethnic Diversity
The Ruth D. Peterson Fellowship for Racial and Ethnic Diversity is endowed to provide scholarships to promising law students demonstrating commitment to the advancement of diversity in the criminal justice fields. The scholarship is offered through the Institute for Criminal Justice and Crime Prevention (ICJCP) and administered by the Foundation for Criminal Justice (FCJ). The fellowship awards up to $10,000 in scholarship payments to recipients who intend to pursue a career in criminal justice reform.

To apply for the fellowship, applicants must submit a completed application along with a supporting statement, transcripts, two letters of recommendation, and other supplemental materials as required by the ICJCP. Applicants must also demonstrate their commitment to the advancement of criminal justice through their academic records, experience, and personal engagement in the field. Past winners have undertaken a wide range of projects and activities, from conducting research on system change to advocating for social justice reforms. For those looking to make a meaningful and long-lasting impact on criminal justice reform, the Ruth D. Peterson Fellowship is an opportunity to pursue their goals and make a difference.
#3. The Ronnie Williams Foundation Criminal Justice Scholarship Application
The Ronnie Williams Foundation provides a generous annual scholarship opportunity for aspiring criminal justice students. International and U.S. citizens can both apply for the scholarship, which offers money for tuition and books for students enrolled in any criminal justice degree program. The foundation is named after the late Judge Ronnie Williams, who championed the rights of victims and underserved communities when it came to criminal justice.

To apply for the Ronnie Williams Foundation Criminal Justice Scholarship, applicants must submit an official application, along with a personal statement, resume, transcripts, and two letters of recommendation. Prospective applicants must also provide a written essay of 500 – 750 words expressing their passion for the criminal justice field. Quote from the late justice Williams must be included within the essay to demonstrate knowledge of and respect for his legacy. The Ronnie Williams Foundation prides itself in being able to encourage the careers of countless criminal justice students.
#4. MALDEF Law School Scholarship
Scholarship Worth: $7,000 Deadline: December 18
The Mexican American Legal Defense and Education Fund (MALDEF) supports Hispanic students embarking on law programs, including Business Law, Constitutional Law, Criminal Law, Environmental Law, and more. Scholarships are awarded based on demonstrated commitment to the Latino community, academic achievements, and financial need. Recipients can benefit from a non-renewable $7,000 annually.
For further details and application requirements, please visit the official link.
#5. Marjorie M. Shostak Scholarship
Scholarship Worth: Deadline: December 05
Women in International Trade-Los Angeles offers the Marjorie M. Shostak Scholarship to U.S. college sophomores, juniors, and seniors pursuing academic disciplines leading to careers in international trade, business, law, or related fields. Eligible majors include business administration with an international emphasis, economics, political science, and those seeking law degrees with an international focus. Candidates must have admission to an accredited Southern California institution and maintain a minimum GPA of 3.0.
Please refer to the official link for comprehensive scholarship information and application details.
#6. Anderson Criminal Justice Scholarship
Scholarship Worth: $5,000 Deadline: February 12
The Constitutional Officers Association of Georgia (COAG) manages a set of scholarships ranging from $500 to $1,500, designed to provide financial support to students pursuing bachelor's degrees in various fields, including law enforcement. The Anderson Criminal Justice Scholarship is a notable one, specifically available to high school seniors or college students from Washington, particularly those aspiring to careers in Criminal Justice. This scholarship awards $5,000, payable over two years.
For detailed scholarship information and application criteria, kindly visit the official link.
#7. Ritchie-Jennings Memorial Scholarship Program
Scholarship Worth: $10,000, $5,000, $2,500, and $1,000. Deadline: January 30
The ACFE Foundation offers the Ritchie-Jennings Memorial Scholarship to support students pursuing undergraduate or graduate degrees in accounting, business administration, finance, or criminal justice, with the goal of entering careers in fraud examination or related fields. Scholarship amounts range from $10,000 to $1,000 for first to fourth place, with an additional one-year ACFE Student Associate membership. Eligible applicants must be enrolled full-time in an accredited, four-year college or university during the 2024 academic year.
Scholarship award recipients will be announced on April 20, 2024, with the awards distributed on April 30, 2024. Please visit the official link for comprehensive scholarship details and application information.
#8. Charles Sturt University Vice-Chancellor International Scholarships
Scholarship Value: $10,000 Application Deadline: May 31
The newly introduced "Vice-Chancellor International Scholarship" at Charles Sturt University's (CSU) innovative campus in Port Macquarie, Australia, is a golden opportunity for newly enrolled international students. These students can enroll in a range of undergraduate and master's degree programs offered at the Port Macquarie campus.
The eligible courses encompass diverse fields such as Accounting, Applied Science (Outdoor Recreation and Ecotourism), Business Studies, Creative Arts and Design (including Graphic Design), Criminal Justice, Environmental Science Management, Occupational Therapy, Paramedicine, Physiotherapy, and Psychology.
To ease the financial burden on students, this scholarship ensures a substantial deduction of either $10,000 or $5,000 from the tuition fees during their first year of study.
Please visit the official scholarship application page for a comprehensive understanding of this scholarship program, including detailed application requirements.
#9. Criminology and Criminal Justice Honours Scholarship at Griffith University
Scholarship Worth: $6,000 Application Deadline: March 20
The Criminology and Criminal Justice Honours Scholarship is a prestigious opportunity for highly motivated individuals who have recently completed their undergraduate studies in Criminology, Psychology, or Sociology. It's designed for those who harbor a keen interest in pursuing a research-focused career in the realm of Criminology.
This scholarship holds a maximum value of $6,000, which will be disbursed in instalments to support your academic journey. Eligible candidates should be Australian Citizens or Permanent Residents who have completed an undergraduate degree in a relevant field. They should also be enrolled in or eligible for full-time admission into Griffith University, Australia's Bachelor of Criminology and Criminal Justice (Honours) program.
To learn more about this scholarship opportunity and a detailed list of application requirements, please refer to the official scholarship application page.
#10. Brian Terry Foundation Scholarship
Scholarship Value: $1,500 Application Deadline: May 31
The Constitutional Officers Association of Georgia (COAG) administers various scholarships, ranging from $500 to $1,500. These scholarships financially support students pursuing bachelor's degrees in various fields, including law enforcement.
One notable scholarship within this program is the Brian Terry Foundation Scholarship. It's designed to offer valuable support to students at the undergraduate level, particularly those who aspire to embark on careers in law enforcement. The application window for this scholarship opens in January and extends until the end of May.
Please visit the official scholarship application page for a comprehensive understanding of the Brian Terry Foundation Scholarship and its application requirements.
Conclusion
Within the field of Criminology and Criminal Justice, the scholarships spotlighted in this guide emerge as beacons of hope and promise. They do not merely represent financial support; they symbolize a profound faith in the students who aspire to shape a world that is safer and more equitable.
As our exploration of these scholarships comes to a close, it is abundantly clear that they offer much more than financial assistance. They are the means by which dreams are realized, destinies are shaped, and a safer and more just society is constructed. The individuals who are awarded these scholarships are not merely students; they are the forthcoming guardians of justice, equipped with knowledge and unwavering determination.
These scholarships echo the sentiment that education is not just a solitary journey; it is a collective endeavour toward a future where justice prevails. With this guide, we extend our heartfelt wishes to all those venturing into the realms of criminology and criminal justice. They carry the torch of hope, and their dedication promises a world where safety and fairness prevail.