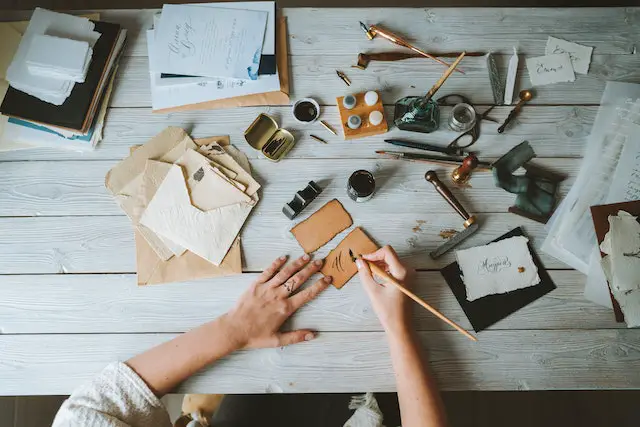 Writing a standard purpose statement for MBA is crucial for students seeking admission. It is a challenging endeavor for most applicants due to its technicality. To provide assistance, the following tips for crafting a sample MBA purpose statement have been compiled in this post.
The Statement of Purpose (SOP), also referred to as the SOP, is an obligatory element of the application process that educational institutions commonly require. It is not limited to just undergraduate, master's, or doctoral students; it is often requested from various applicants seeking admissions.
Schools may sometimes require motivation letters, personal statements, or application letters instead of the traditional statement of purpose. This component holds significant weight in your application process.
If you are considering seeking guidance elsewhere, it is advised against as it would be an unproductive use of your time. The contents of this post will provide you with comprehensive insights on composing a successful sample MBA statement of purpose.
To begin, you can navigate through the Table of Contents below for a concise overview of the valuable information encompassed in this post, tailored specifically for your needs.
Table of Contents
What is the Statement of Purpose?
Why do I need a sample MBA statement of purpose?
How can I make an exceptional SOP?

Here's how to write a winning SOP.

Tips on Writing a Sample Statement of Purpose for an MBA
Tell stories

Be specific
Avoid the long MBA SoP
Write an original and authentic essay.
Avoid using exaggerated words
Review your essay

What Makes a Good Sample MBA Statement of Purpose?

First paragraph: Who am I?
Second paragraph: Why am I interested in getting an MBA?
Third paragraph: why am I the best candidate for this?
Fourth paragraph: What other experiences do I have?
Fifth paragraph: why I choose the University for the MBA
Closing Paragraph: Summary

MBA SoP vs. MS SoP | What are the differences
Sample purpose sample for MBA
Frequent questions
What is the Statement of Purpose?
Image Source: Unsplash
The Statement of Purpose (SOP), also commonly referred to as an SOP, is an essential document that accompanies your university admission application. It is akin to an essay that you are required to prepare and submit alongside your application form.
When crafting an SOP, one must articulate their goals, objectives, and achievements in order to make a favorable impression on the admissions personnel of the targeted college.
Furthermore, the SOP serves as a letter that communicates to the university the reasons behind your desire for admission, why you believe you are a deserving candidate, and how obtaining this education will benefit your future endeavors.
It is important to note that a well-crafted SOP should not only provide insights into your personality but also showcase your abilities and how you intend to utilize them in overcoming challenges.
In conclusion, the Statement of Purpose is alternatively known as an SOP, application essay, personal statement, or cover letter.
Why Do I Need a Sample MBA Statement of Purpose?
The question of why an SOP is necessary often arises among students when they encounter it as a requirement. In many cases, if they are unable to find a satisfactory answer, they may opt to skip it altogether in order to alleviate the associated stress.
However, it is important to recognize that when applying for admission, colleges and universities consider the SOP to be a crucial element of the application.
The SOP provides an opportunity to showcase your personality and highlight unique aspects about yourself that qualify you for admission. Consequently, it holds immense significance within the overall admission process.
Moreover, the SOP is the sole document in your application that allows you to demonstrate that you possess distinctive qualities that set you apart from other applicants.
Having now understood the importance of a sample MBA Statement of Purpose, it is advisable to devote thoughtful consideration to crafting an exceptional SOP that truly distinguishes you.
Let's delve further into this topic…
How Can I Make an Exceptional SOP?
Paying prompt attention to this vital aspect is crucial. It's important to acknowledge that you won't be the only individual applying for admission to a university.
There could be numerous applicants, similar to you, and some might even possess stronger qualifications than yours.
However, you can gain an edge over them by crafting an exceptional Statement of Purpose (SOP). Clearly, there are fundamental aspects about SOP writing that you should be aware of.
Specifically, the content of an SOP for an MBA program will differ significantly from that of an SOP for a Master's course, such as an MS or MSc.
Likewise, the SOP for an undergraduate program will deviate substantially from both of these examples.
Here's How to Write a Winning SOP
For MBA students, having access to valuable tips on crafting a compelling Sample Statement of Purpose (SOP) can greatly assist in producing an outstanding SOP.
If you aspire to create an original and authentic SOP that truly reflects your abilities and aspirations, it is advisable to consider the following tips.
Distinguish yourself from other students who may resort to copying someone else's work or producing content without thoughtful consideration.
You possess a unique perspective…
Hence, why not embark on this journey of exploring these insightful tips on how to write a Sample Statement of Purpose for MBA? Join in today and compose an exceptional SOP that captures your true essence.
Tell Stories
A valuable tip for crafting a statement of purpose is to approach it as a storytelling piece rather than a mere statement.
By presenting your story, you establish an emotional connection with the reader. When preparing a sample purpose statement for an MBA application, it is recommended to adopt a storytelling approach.
This technique immerses the reader in the narrative, enabling them to fully comprehend the motivations behind each action without your physical presence.
Through the power of storytelling, your statement of purpose becomes a compelling account that resonates with the reader, allowing them to appreciate the significance of your experiences and choices.
Be Specific
Another important point to consider is striving for precision in your statement of purpose.
While storytelling is encouraged, it is essential to ensure that the stories you share are relevant to your application and the program you are applying for.
Avoid making statements solely for the purpose of impressing admissions officers when they do not contribute to the overall message. Instead, focus on introspection and provide specific details.
For instance, rather than simply stating, "I chose this degree because I love this field," take the opportunity to clearly articulate why you are passionate about the field, what factors influenced your decision to pursue it as a lifelong career, which specific skills you aim to acquire, and how this field completes your personal and professional growth.
By delving into these details, you can create a more impactful and meaningful statement of purpose that showcases your genuine commitment and aspirations.
Avoid the Long MBA SOP
Certain universities may choose not to specify the exact word count requirement for your statement of purpose, potentially testing your ability to showcase your intelligence and writing skills.
In such cases, some applicants may perceive this as an opportunity to showcase their extensive knowledge on the subject, leading them to include excessive and unnecessary information.
Conversely, there are individuals who, out of laziness or impatience, may only provide general statements as a mere formality when submitting their applications.
Both approaches are suboptimal. When faced with an unspecified word count, a reasonable target for an MBA statement of purpose would be around 1000 words.
However, it is important to emphasize that the structure, content, and presentation of your statement hold greater significance than the mere number of words employed. Focus on conveying your ideas effectively and ensuring a cohesive narrative, rather than fixating solely on word count.
Write an Original and Authentic Essay
Many students often utilize a generic Statement of Purpose template when applying to multiple universities with different names. However, this approach leads to the creation of duplicate letters, which is highly undesirable.
While universities may share certain similarities, such as academic programs, it is crucial to recognize that they possess distinct cultures, methodologies, visions, values, mottos, strengths, and other unique aspects.
When submitting applications to multiple universities, it is imperative to personalize your essay and ensure its originality. Conduct research to familiarize yourself with the general culture of the region where your target university is located. Gain insights into their traditions, values, and characteristics.
Personalizing your statement of purpose not only enhances your chances of admission but also aids in your decision-making process. If a particular culture does not resonate with you, it is sensible to avoid wasting an application on that university.
While it is acceptable to bring a smile to the reader's face with your writing, it is important to strike a balance. Your statement should be engaging and authentic, yet maintain a level of professionalism that demonstrates your seriousness and commitment to your academic pursuits.
Avoid Using Exaggerated Words
When composing SOPs for MBAs, it is crucial to avoid fabricating stories about oneself solely to impress admission officers.
If you genuinely have remarkable stories to share, then by all means, include them. However, if you don't have compelling experiences to write about, it is better to refrain from forcing it.
Pretending to be someone you're not is the worst thing you can do to yourself during the writing process. For instance, it is unwise to claim a love for reading if, in reality, reading 300 words in 2 minutes feels overwhelming.
Instead, the best approach is to be authentic and convey only truthful aspects about yourself. Embrace the opportunity to pursue an MBA program at your dream school while staying true to your genuine character and experiences.
Review Your Essay
This advice is essential. You will look very stupid if someone is reading your MBA purpose statement and there are a lot of mistakes. Errors can be spelling, punctuation, misuse of vocabulary, etc.
That's why you shouldn't stop reviewing, editing, and re-editing your statement of purpose before submitting it.
What's more, you can even ask your friends or family to help you read and rate it. With this, you can save yourself not only embarrassment, but also the possibility of being admitted.
Don't be shy to tell your friends to rate it. They know you and can really talk about you.
It is very easy to talk about others, but it is very difficult to describe yourself because you would like to say sweet things about yourself.
That's why someone very close to you, like friends and family, can accurately describe you. You'll get new perspectives on your stories, which are sometimes better than your own versions, and including them in your purpose statement will do you a lot of good.
Also, don't forget that your SOP is a literary image of your personality and should represent you well.
So make it a top priority to avoid typos, misplaced commas and semicolons, overused quotation marks, too many words, too many complex words and sentences, and being too direct.
Having gotten the Tips on Writing a Sample MBA Purpose Statement , I won't advise you to jump into writing one right now without what constitutes a good sample MBA purpose statement.
What Makes a Good Sample MBA Statement of Purpose?
Yes, you can look at some sample statements of purpose made by others to get a hint on how to write to them, but don't get carried away so you don't end up writing about the person at the end.
Sound funny right? But that is the truth.
So to avoid making that mistake, you can review some of these Good Sample Statements of Purpose for MBA.
Note that the purpose statement sample for MBA differs from that for undergraduate and MS students. they may be similar in format, but there are differences.
When writing your essay, there must be a flow of information. It must start from our past experience, current commitments and plans.
Here I will put the important point to remember when writing your SOP in paragraphs that cover all the pointers. Each paragraph answers a question.
We'll see!
First paragraph: Who am I?
In this first paragraph, you should be able to talk about yourself. Provide a brief educational background of yourself and your goals and objectives.
Explaining your background check and connecting it to your future goals shouldn't take more than 3 lines.
Most importantly, make sure your brief description is related to the MBA program you are applying for. For example, don't tell them how passionate you are about playing soccer when you're applying to their nursing school.
Similarly, make a specific reason for the program you are applying for. This will help align the information you provide with the program you are applying for.
Second paragraph: Why am I interested in getting an MBA?
In this paragraph, you should be able to explain what your motivation is. Why do you want to get an MBA degree? Remember I told you earlier that your statement of purpose tells admissions officers why you're applying, and fast!
Now, don't make the mistake of generalizing your reasons. For example, don't tell the officer that I like helping people, that's why I want to do an MBA program in Medicine.
It doesn't make sense because you can still help people if you study Library Science or Business.
Therefore, there must be a specific reason why you prefer an MBA course over other programs. And also, how the degree will help you meet your long-term goals.
Also, if you understand your reasons for applying and make them as specific as possible, you can easily convince admissions officers that you are the right choice.
Third Paragraph: Why Am I the Best Candidate for This?
Among all the paragraphs, this is the most important. I'm not saying other paragraphs aren't important, they are.
Here you are expected to write about your experience or experience you have had in the particular field you are applying for.
At this point, you can talk to family or friends who know you very well. They can be of help here.
Also, you can use your paragraph 1 and 2 to build this paragraph. This will make your purpose statement accurate, relevant, and informative.
Fourth paragraph: What other experiences do I have?
If you have other experiences that helped you decide on the field of study or have helped you prepare, you can indicate them here.
You know, admissions panelists will want to make sure they know how their personal goals align with the vision and values ​​of the department.
In some cases, most students go the extra mile to list the names of alumni they view as role models in that profession and their accomplishments that motivated them.
Fifth Paragraph: Why I Choose the University for the MBA
This is the paragraph that most admissions officers don't skip reading, no matter how tedious the job.
They want to know what you think about college. At this juncture, you must be very careful not to use exaggerated words that are not true just because you want to impress the reader.
It is important that you can convince a university of how they adapt to your profile.
More so, you can analyze the syllabus of university courses, research paper, professors' names and their specific activities that would help you to improve your profile.
Closing Paragraph: Summary
This is your final part of the essay. In this last paragraph, you should be able to summarize everything you've written so far from paragraphs 1-5.
Also, you should very briefly describe your long-term career goals. Be very clear and specific when writing this.
This final paragraph can be a bit tricky because your long-term goal will be a bit different than the goal you set in your first paragraph.
In the first paragraph emphasize in your current actions, what you intend to achieve. On the other hand, this final paragraph should talk about your future.
Additionally, you can write about how the program you are applying for will help you grow your career in the future.
MBA SoP vs. MS SoP | what are the differences
There is a big difference between MBA SOP and MS SOP, although they sound the same. The way you will write the MBA purpose statement should be different from the way you write the MS purpose statement.
Now, students applying for the Master of Science (MS) program are usually newer. They are younger and have less experience compared to students applying for MBAs.
Which means that MBA applicants are older and more mature because they have spent 3-4 years working in the industry.
That is why MBA SOP requires more information than MS SOP.
Also, MS SoP is more technical than an MBA. MBA SoP has to do a balancing act to take advantage of the technical roles you have been in and the managerial potential that attracts you to international MBA universities.