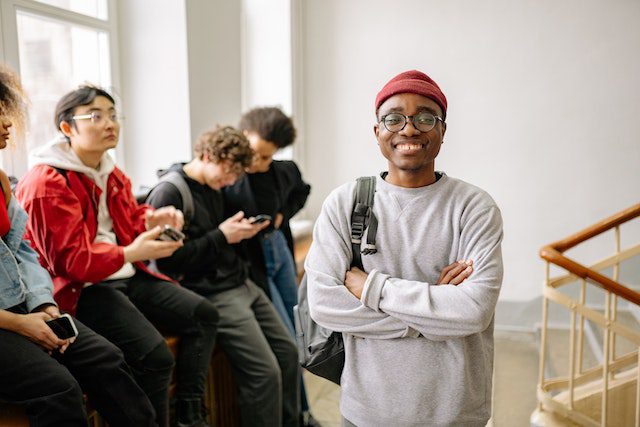 Canada has a reputation as the best place in the world to earn a degree in finance due to its abundance of job opportunities, plethora of funding opportunities, and top-tier educational institutions. A degree from a reputable Canadian university opens doors not only in Canada, but around the world.
A strong grasp of mathematics is essential for success in the accounting profession. Having a quick mind and the ability to quickly assess, compare, and comprehend numerical data and factual information is also essential. A bachelor's or master's degree in accounting is recommended for those considering a career in the field since it prepares students for the critical thinking and quantitative skills required in the field.
If you are looking for an accounting degree in Canada, the best university options are listed below in order of quality.
1. University of Toronto
The University of Toronto is widely recognized as an excellent learning environment and a pioneer in a wide range of academic fields. Financial studies is one of the many highly rated majors offered at the university's more than 90 undergraduate and graduate degree programs. Graduates from the university are in high demand, making it a good choice for anyone seeking economics, finance, or accounting-related employment. The main campus of the University of Toronto features some of the most stunning gardens and structures in the GTA and Mississauga. When it comes to studying and researching, the University of Toronto is a great place to do so. UTM (University of Toronto Mississauga), U of T St. George, and U of T Scarborough are the three campuses that make up the University of Toronto (U of T) (UTSC). These campuses can be found in several of the world's liveliest, most welcoming, and culturally varied major cities. You can locate a festival, a street fair, a sports team, or some culture in Toronto.
2.  McGill University
In 1821, King George IV of Britain established McGill University in Montreal, Canada, with James McGill as its founder. If you want to get a great education, your best bet is the best public university in the country, which has more than 400 different majors and areas of study. McGill University is a top choice for anyone thinking about a career in banking because of its prestigious Master of Business Administration (MBA) program and other highly regarded offerings in finance, analytics, and law. The McGill University Centre for Continuing Education offers courses, as well as certificate and diploma programs, in a wide range of disciplines. The University places a heavy emphasis on both teaching and research. McGill University's Centre for Teaching and Learning provides faculty and lecturers with formal training and development opportunities, promotes the use of cutting-edge teaching methods and technologies, and investigates ways in which university instructors can improve their skills as educators.
Read also; Quick Guide on How to Get a Student Visa in Switzerland – Step-by-Step Procedures
3. The University of British Columbia
The University of British Columbia, more commonly known as UBC, is a prestigious institution of higher education in Vancouver, British Columbia, Canada. The school's excellent on-campus recruitment strategy is one reason its graduates are in such high demand. Graduate and postgraduate programs in fields such as business administration, international economics, and others are made available to students. For those interested in a career in accounting or finance, UBC is a top choice because to its innovative curriculum and experienced instructors. Approximately 500 undergraduate and graduate degrees in areas such as business and technology management, information technology, applied technology, the liberal arts and sciences, and languages and translation can be conferred each year at this university. Over the years, UBC has collaborated with local businesses on over 1,300 research projects and assisted in the start-up of approximately 200 new businesses.
UBC is actually in two places. The downtown cultural and economic core of the greater Vancouver area is located about a half-hour drive from Point Grey, where the main campus is located. The second campus may be found in Kelowna, British Columbia, Canada, next to Okanagan Lake. Students can explore varied passions including skiing, flying, and even archaeology thanks to the university's state-of-the-art sports complexes and plethora of student clubs. On-campus facilities range from the National Laboratory for Particle and Nuclear Physics (TRIUMF) to a traditional Japanese botanical garden complete with an Ichiba tea house to Canada's second largest research library with over 7 million volumes. UBC has produced numerous Nobel laureates, over sixty Rhodes Scholars, and over two hundred fellows of the Royal Society of Canada during the course of its history.
4. York University
A public institution of higher learning, York University has called Ontario, Canada, home since its inception in 1959. It has more than 11 faculties in a wide range of subjects, making it the second largest university in Ontario and the third largest in Canada. In addition to its exceptional programs in the fields of law, business, and finance, the university is renowned for its extensive provision of financial aid to students. The business school at this school is ranked sixth in the country by Time Higher Education and first in the nation by The Economics. At this school, undergrads and grads can choose from a wide variety of courses and degrees. You will be taught by world-class professors throughout your whole academic career; their cutting-edge research will have a direct bearing on what you learn and how it is taught.
 An extensive library that is open 24/7/365 and stocks multiple copies of all required textbooks is just one example of the excellent learning resources available to you. On top of that, you'll have access to a personal supervisor and many workshops to help you along the way. The University of York is committed to helping you achieve your postgraduate goals. When students first arrive at York, they are encouraged to visit the Careers Service to begin planning for their futures. Numerous potential employers make regular visits to campus, and there are plenty of opportunities to attend workshops to hone your skills. Careers also features full-time and internship opportunities, both regionally and nationally. The faculty is eager to help students find work in their home countries when they graduate.
5. Queen's University 
in 1841, Queen Victoria's royal charter helped establish Queen's University in Ontario, Canada. When it comes to Canadian universities, Queen's University is reliably a top pick. The university offers more than 150 different graduate and undergraduate courses, with business administration, accounting, and finance being among the most popular. Further, anyone interested in learning about business management can do so at Queen's University in Kingston's Smith School of Business. Courses in this field can be found throughout disciplines, from business and economics to accounting and finance. Queen's University is located in the Canadian city of Kingston. Montreal and Toronto, the two largest cities in Canada, are roughly the same distance from the school. Admissions hopefuls are encouraged to attend regular campus tours and open houses to familiarize themselves with the campus and visitor center before deciding whether or not to apply. The primary campus occupies an area of nearly 100 acres. Having served as the University's primary building since its construction in 1905, Grant Hall is easily the most recognizable building on campus. The campus features a number of world-class museums and performing arts centers in addition to its six interconnected libraries.
Read also; Top 10 Reasons to Choose a Career in Accounting
6. McMaster University
McMaster University, which is found in Hamilton, Ontario, draws in students from all over the world. It was founded in 1887, and since then it has grown to encompass more than 70 different research centers and institutes across the country, each of which provides a wide range of educational opportunities. Master's and doctoral programs in economics, business, accounting, and finance are available at McMaster University. Among the best universities in Canada, QS places it in fourth place. QS (Top universities) and THE regularly rank McMaster University as one of the top universities in the world (Times Higher Education).
 The inclusion of McMaster University in this year's world ranking, which is published by the most prestigious rating organizations in the world, further solidifies McMaster's standing as one of the greatest in the world. According to QS's 2023 rankings of the best universities in the world, McMaster is ranked 152nd overall and sixth in Canada. This is reflected in an official Canadian ranking. It is one of the few Canadian colleges to make it into the top 200 universities in the world, according to various rating agencies.
McMaster University has four campuses: the main one in Hamilton's downtown; Burlington; Kitchener-Waterloo; and Niagara.
7. University of Montreal
If you have a passion for the French language and are considering a career in finance, you should apply to the University of Montreal (UdeM). The graduate programs and concentrations in economics, mathematics, management, and finance at this public Canadian institution, established in 1878, are among the best in the world. The Shanghai Academic Ranking of World Universities placed the University of Montreal at #7 among Canadian universities. Students who want to learn more about a particular area of interest can do so by joining one of the many officially recognized clubs or organisations on campus. There are two significant student governments at this university that are responsible for coordinating all student activities. FAÉCUM (the organization) currently has ties to more than eighty different student organizations. The University of Montreal is a member of U15, a consortium of 15 Canadian research universities. The university's 465 research centers, institutes, and departments help it rank third among the world's top 50 research universities in 2018.
A significant number of students have completed their studies and graduated from the university at this point. These former students are now located in different parts of Canada and the world. Numerous well-known politicians, scientists, and businesspeople are among its alums. A large number of these alums have gone on to hold influential positions in government and other fields, making them household names.
8.  Laval University
The Université Laval in Quebec City, Canada, was the first French-language university in North America. Over 500 degree programs and over a thousand online courses are available to students at this institution, which accepts new students in the fall, winter, and spring. The school provides numerous online economics and finance courses, some of which focus on managing and analyzing financial data. There are a variety of master's degrees available, including an M.Sc. in business administration and an M.A. in interdisciplinary studies (DESS). Nearly thirty distinct buildings can be found across campus, all with a modern aesthetic. 
The Science Building, the Wood Research Center, and the Social Science Library are just a few of the many academic structures on campus. The School of Administrative Sciences, the School of Architecture, the School of Dentistry, the School of Pharmacy, the School of Forestry, the School of Agriculture, the School of Theology and the School of Religious Studies, and the School of Science and Engineering are just some of the most illustrious academic units on campus. In addition, the university has begun constructing new buildings and enlarging existing ones to accommodate the ever-increasing student body.
There are four Canada Excellence Research Chairs located at this university: the Excellence Chair in Neurophotonics, the Research Excellence Chair in Photonic Innovations, the Research Excellence Chair in Remote Sensing, and the Research Excellence Chair in Microbiome-Endocannabinoidome in Metabolic Health. There are now nineteen researchers with Canada Excellence Research Chairs. More than 60 colleges and institutes provide more than 500 different areas of study at this university. The university has an enrollment of around 43,000, including around 7,000 international students. There are about 9,600 people working here full and part time; which includes 3,045 professors and staff.
Top Read; 2023 Fully Funded Scholarships for Afghanistan Students
9. Humber College
Students from all over the world can choose from a variety of accounting classes at Toronto's Humber College. Certificates can be earned in account management, financial planning, and professional accounting, among other related areas. There are more than 44 courses here that can count toward a master's degree, and the atmosphere is great for honing your critical thinking skills. "Higher education institutions that stress links to working life and economic development," as defined by Humber College, is what polytechnics are. Education in the technical and professional fields is given a more hands-on focus. As an added bonus, it conducts R&D that improves the quality of working life and stimulates economic expansion. This study was designed to fit the regional economy. Classes in these and other subjects can be found at Humber College's Institute of Technology and Advanced Learning.
10. Waterloo University
Students' social perspectives and the capacity for change at the University of Waterloo have been praised for their participation in experiential learning. There are many options for advanced study in accounting in Canada, including a Doctor of Philosophy in Accounting, a Master of Taxation, and a Master of Quantitative Finance. Approximately 250,000 people have graduated from Waterloo. The university is home to one Nobel laureate, five Killam Prize winners, and two Canada 150 Research Chairs. Many well-known people have graduated from the University of Waterloo, including BlackBerry co-founder Mike Lazaridis, former Dragon's Den panelist Kevin O'Leary, Mars mission pioneer Martha Leino, Desire2Learn president John Baker, Stanford computer science professor David Cheriton, Google Canada senior engineering director Steven Woods, and Olympic medalist Heather Moyse.