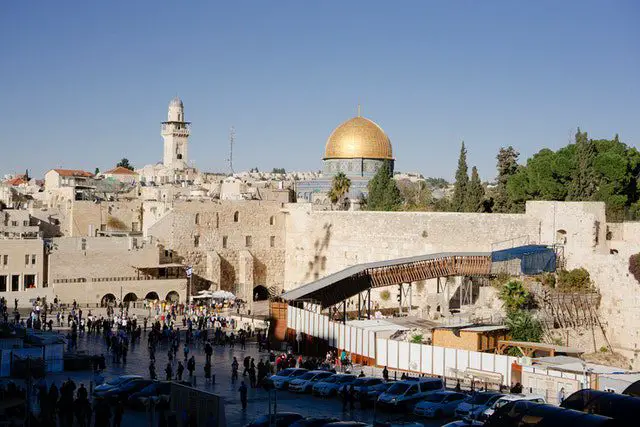 A foreign student who wishes to pursue an academic course or program in Israel must apply for an Israel student visa, also known as an A/2 student visa.
They issue this student visa to those who wish to study at the Jewish Agency's primary and secondary schools, academic institutions, yeshivoth and youth institutions.
The Israel student visa is valid for a period of up to one year. It is a multiple entry and exit visa that does not allow the holder to work in Israel. Are you an international student looking to obtain a student visa in Israel?
This article contains the Israel student visa, the requirements and even a step-by-step guide on how to get your Israel student visa. Let us begin. 
Types of student visa in Israel
An Israeli A/2 student visa is a permit to enter Israel for those who have already been accepted to an Israeli educational institution. The A/2 student visa for Israel is renewable and allows international students of all ages to live and study in Israel, but does not allow the holder to work.
How does the student visa in Israel work?
Depending on how the Israeli authorities have regulated the submission of visa applications in your country of residence, you may need to apply in one of the following visa sections:
The Israeli Embassy
An Israeli consulate
Israel has also outsourced visa processing to a third-party visa processing center.
This information is available from the Israeli embassy in your country of residence, on their website, or by contacting them by phone or email. Please double check before beginning the application process.
Requirements or Eligibility Criteria for the Student Visa in Israel
The most important aspect of the A/2 student visa application process is the required documents. You must pay close attention to each of these documents, their dates, their validity and whether they meet the rest of the requirements of the Israeli authorities.
Make a checklist of all these documents and inspect each one you receive, to make it easy to collect them all and leave none behind.
Requirements for an A/2 student visa in Israel:
Student visa application. The form varies depending on the type of visa you are applying for. Be sure to download and complete the correct one.
Two passport-style photographs with a white background, size 5.5 cm X 5.5 cm.
Your passport must be valid. The passport must be valid for at least six months beyond the intended period of stay in the territory of Israel, and must have at least one blank page to attach the visa.
Passports that are older. You must present all your passports, including current/old/cancelled/expired/special ones.
Booking confirmation. You do not need to buy the tickets because you will lose your money if your application is rejected. All you need is a reserved seat on a flight to Israel as proof of the date you intend to visit.
Your original birth certificate.
Proof of payment of the A2 visa fee.
A letter of acceptance from the institution where you will study. Your name, passport number and the length of your studies must be included in the letter.
Evidence of the source of financial aid. The Israeli authorities are interested in how he intends to support himself financially while in Israel. The following options are acceptable:
Personal bank statements for the previous three months Statements downloaded from the Internet are not valid for your Israel student visa.
If you will be studying on a scholarship, you must provide proof of your scholarship.
Accommodation documentation. A document showing where you will be staying while studying in Israel, such as a dorm acceptance letter.
Curriculum Vitae for your student visa in Israel.
Other educational materials for your student visa in Israel.
RELATED:   How to Get a New Zealand Student Visa | step by step procedures
If you are under 18:
A birth certificate that has been notarized and sealed with an apostille seal.
Both parents (or legal guardians) in the presence of a notary or consular representative must sign the Parental Consent for a Visa to Israel.
On the day of your appointment, you will need to meet with a consular officer, to whom you will present all the documents you have gathered at the embassy/consulate/visa processing center. Be sure to bring these documents in their original form, as well as two photocopies of each.
How long is the Israeli student visa valid?
A student visa is valid for one year in Israel. You can apply for a visa extension for another year before your visa expires. You can extend or renew your visa as long as you are enrolled in an Israeli educational institution.
Your visa renewal/extension application should be sent to the Ministry of Home Affairs (Misrad Hapanim), which is located in the Government Building. You must include the following documents in your application file:
An official letter from your educational institution confirming that you are a student.
Visa extension forms
Your passport is complete with a current student visa sticker.
Two passport size photos
Receipt of payment received.
Israel Student Visa Fees and Cost
You must pay the visa application fee on the day of your visa appointment at the Israel representative authority in your country of residence. Each applicant must pay a fee of €41 for an A/2 Visa.
Work visas are only valid for the time specified on the work permit. This must be renewed after one year. The permit can also be extended for longer periods of time. Only the Israeli Ministry of the Interior has the authority to extend and issue visas.