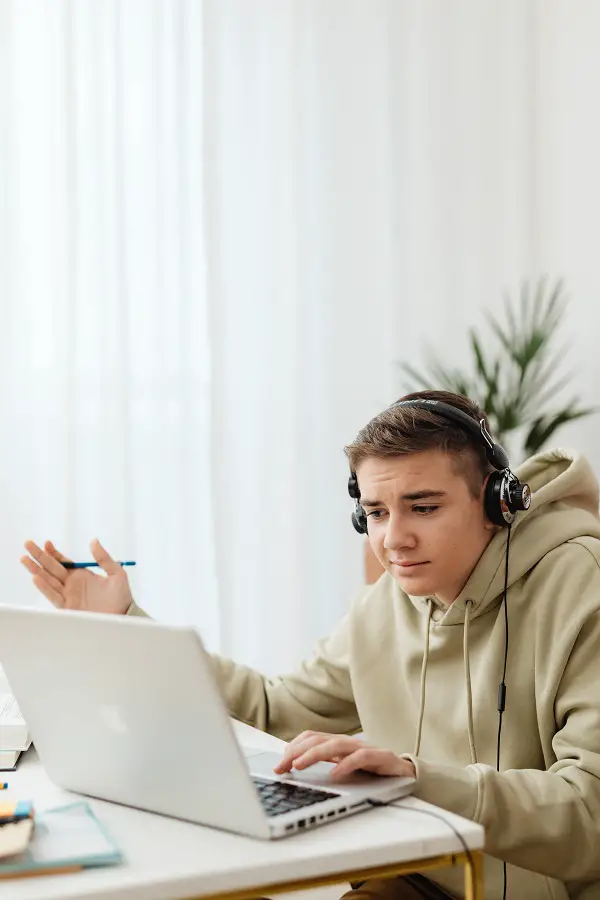 As a student, you will learn business operations and develop quantitative and reasoning skills to prepare for the business world. But first, you must arrive! Unfortunately, one of the most significant sources of stress for college students is the cost of education.
The Wellbefore scholarship (more details in this piece) is specifically designed for students like you who are interested in furthering their education.
But before that, 
Why Are Scholarships Essential?
Scholarships can be extremely helpful to students as they go through their academic degrees and transition into professional employment. A scholarship attests to a student's academic talents and commitment to achieving greatness in their field of interest. We have compiled some of the top reasons to explain the significance of scholarships in a student's life below:
The funding of a project provides the country with new and creative inventions and products. Another important aspect of entrepreneurship scholarships is that they give deserving students hope for a better future in which they can achieve their dreams.
A scholarship provides the challenge that a creative mind requires. Simply put, there will be eligibility requirements for any scholarship. However, it will be easier to meet scholarship requirements if you develop a business plan and strategy. Essentially, the essay portion would be another opportunity for you to demonstrate your creativity.
4 Reasons Why Scholarships Are Essential For Business Students
Scholarships can be extremely beneficial to students as they pursue their academic degrees and enter the workforce. A scholarship attests to a student's academic abilities and dedication to achieving greatness in their field of interest. Below are some of the most compelling arguments for the importance of scholarships in a student's life.
Scholarships are important for students for the following reasons:
Student Loan Reduction
Getting a good education can be difficult at times. Many students and their parents are forced to borrow money to cover their educational expenses. As a result, they take out large loans with high-interest rates, making them difficult to repay in the long run.
As a result, a different approach to funding higher education can have a significant impact. Because the scholarship money does not have to be repaid, parents and children are not burdened with debt. Reduced debt makes students more productive and performs better because enormous financial burdens no longer burden them.
Help You Network
This is one of the less-publicized advantages of scholarships. When you receive a scholarship, you can network with other scholarship recipients. Because you're likely to be in the same academic field, this can provide significant networking benefits after you graduate.
For example, if you win a business administration scholarship, you'll be able to communicate with sophomores and seniors who also received the award. When the time comes to look for work, you'll already have contacts in the industry, giving you a significant advantage over other candidates. Networking now can provide you with additional academic opportunities, research opportunities, and a close-knit friendship group in your industry.
No Work Needed
According to government data, nearly half of all undergraduate students work to help finance their studies and living expenses. Getting a job can be extremely beneficial to college students, but it can also detract from the quality of their work.
Will you be able to put in as much effort on your paper if you have to work 16 hours per week or more? This is a necessary compromise for many college students.
One significant advantage of scholarships is that they eliminate the need to work. Instead, you can devote your entire time to working on academic projects. This allows you to improve your grades and get a better job after graduation.
Boosts Your Resume
Scholarships can be difficult to obtain. However, some scholarships have thousands of applicants, so your pre-college achievements will be recognized even more if you are selected.
Applying for jobs with a scholarship on your resume demonstrates that you worked hard not only in college but also before. So why should an employer choose you over thousands of other candidates if the college did?
Now,
About The Wellbefore $3,000 One–Time Scholarship for Business Students
WellBefore is in the personal protection and safety business. It is a family business with the resources, connections, and decades of overseas manufacturing experience to bring more PPE to the market at competitive prices—with low minimum order quantities for all customers worldwide.
But this time, they want to help students and young people studying business secure their future by providing educational assistance.
Funding is one of the most difficult challenges that students face. To alleviate this burden, Wellbefore provides a one-time financial incentive to high school seniors, and college students enrolled in any university program, particularly medical, culinary, and aesthetics classes.
They're giving away $3,000 to one deserving student to help pay for books, tuition, or other educational expenses, allowing them to get closer to their goals.
How Does It Work?
Here Are The Scholarship Details
Program Name: WellBefore Scholarship
Fund Value: $3,000 (one-time reward)
Application deadline: January 4, 2023
Available Slot(s): 1
Who Can Apply?
Wellbefore is currently looking for undergraduates enrolled in accredited universities in the United States and high school seniors accepted into a university program for the Spring semester of 2023.
The applicant must also meet the following requirements:
You must be at least 18 years old to apply.
A legal resident of the United States or a holder of a valid student visa is required.
You must be enrolled or accepted in a full-time undergraduate program at an accredited US university or college.
How Can You Apply
Write a minimum of a 300-word essay on one of the following topics:
What Is the Importance of Hand Hygiene?
What Has Changed in Food Safety in the Twenty-First Century?
The Importance of Personal Protective Equipment in a Variety of Industries
Send your essay as an attached PDF file to [email protected], along with the following information:
Your complete name
Major's name at your school
Your anticipated graduation date (for high school seniors only)
Use the following subject line: $3,000 WellBefore Scholarship | (Your Full Name)
Terms & Conditions
Per applicant, only one submission is permitted. In addition, you must provide proof of your program eligibility based on the abovementioned qualifications.
Note: By participating in this scholarship program, you grant WellBefore permission to use your full name and essay in marketing materials.
Why Should You Apply For This Scholarship?
A chance to concentrate on your project
You can't focus on growing a business if you're in debt. However, if you have some financial assistance, you can relax. An entrepreneurship scholarship can help you meet some of your needs while keeping you out of debt. You can even apply for multiple scholarships to maximize the impact of your business plan.
Getting Experience
When you learn something at a young age, it usually sticks with you. This scholarship encourages you to pursue a career in business while you are still young. Consider the experience you will gain in this manner.
This is preferable to reading business books or attending courses because nothing beats hands-on experience.
Head to PickAScholarship.com for more scholarship opportunities like this. 
For More Information on the Wellbefore Scholarship, Visit their website.