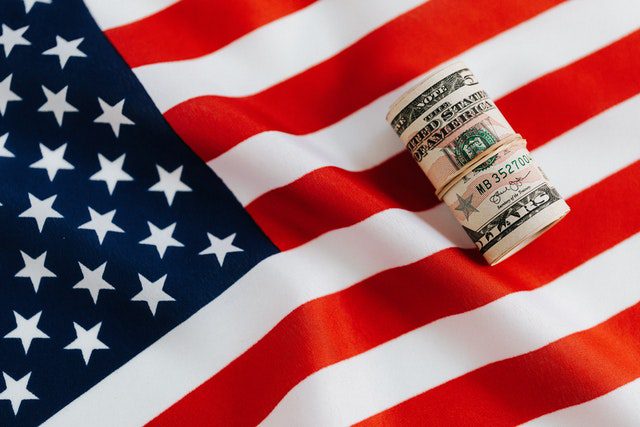 In certain countries, having a title can be an expensive task. However, there are developed countries that have the educational sector fully accessible to all.
Norwegian universities and state universities, as a rule, do not charge international students tuition fees. However, you should be aware that living expenses in Norway are higher than in many other countries.
"Nothing is free" is a saying that is true in many cases. But in Norway, it is possible to get a quality education without having to pay tuition fees. If certain prerequisites are met, you may also be eligible for financial support that can cover your living expenses.
Through various scholarship programs, scholarship schemes, or student loans, international students can receive funding for a full degree or a limited number of semesters.
I want to study in Norway but I need financial aid. What should I do?
How you can financially support your stay in Norway will depend on several factors:
– your current country of legal residence
– your current home institution
– your previous education
– which institution/degree/subject area you are seeking admission to
In order to successfully apply for a place at any of their universities, you must submit your proof of financial ability. For countries like Norway, that can be a bit difficult. Norway is known to be a very expensive country to live in, especially for international students.
The best route for interested applicants is to apply for scholarships. Universities in Norway are generous in awarding scholarships to international students, and some don't even have tuition fees because they are subsidized by the government.
So if you are thinking of studying in Norway, be sure to check out these scholarships!
List of the best scholarships in Norway for international students
Below is a list of scholarships for those who want to study in Norway. Please read the descriptions and click the link to learn how to apply. Please read the descriptions in the link carefully so that you do not miss anything in the application procedure.
University of Oslo Scholarships
Located in the heart of Norway, the University of Oslo is a top destination on the lists of many international students. The school offers great facilities, quality education, and great minds for the many courses they offer.
The University of Oslo is a very large school, hosting nearly 30,000 students a year. If you want a great scholarship in Norway, the University of Oslo is a great place to start.
Oslo is a publicly funded institution, so you can expect almost free tuition. They charge small fees annually, but for the most part, they offer their classes for free.
While yes, you can save a lot from the overwhelming tuition other schools demand, living in Oslo can be very expensive. Free tuition is a bonus, but you still have to deal with the daily life and travel expenses that come with living in the city.
The scholarships at the University of Oslo focus more on the stipend and other living benefits for the recipients. These programs are available to undergraduates as well as those pursuing masters and doctoral degrees. While most of the scholarships offered do not cover all expenses, they can still be of great help.
NORAM Scholarships
The  Norway-America Association (NORAM) offers Americans scholarship opportunities to study in Norway. The program offers up to 10 scholarships a year, covering varying amounts of financial aid to selected students.
Here, students can apply for postgraduate degrees.
For those who live in the United States and want to be international students, this can be an excellent opportunity that they should not miss.
University of Stavanger Scholarships
With over 11,000 students, the University of Stavanger is a large and elite university in Norway. It has full-tuition scholarships in Norway for international students in the sense that they do not charge any tuition fee.
The university was established in 2005 and has grown rapidly, as you can see, now offering a variety of courses in many different fields. Then you should definitely take advantage of this great opportunity!
Norwegian University of Science and Technology Scholarships
Now the largest reigning university in all of Norway, the Norwegian University of Science and Technology (NTNU)  welcomes more than 40,000 students a year.
With these legions of students streaming through its doors annually, the school offers world-class education as well as business connections for its graduates.
This makes NTNU a very good school to apply to, for those who want to relocate to Norway for their studies.
The best part of studying at NTNU is that they have no tuition fees. The main problem that any student can have when studying here is similar to in Oslo. The high cost of living can make living for an average international student very expensive.
Norwegian-Russian Scholarship Program
The Norwegian-Russian scholarship program offers Russian students scholarships in Norway. This may involve exchange programs or a direct stipend that you can use for a variety of schools available in this program.
They typically accept 30 student applications a year, so you can expect this to be a very competitive process.
Ostfold University College Scholarships
Ostfold University College offers a tuition-free, quality education to international students. Like many universities in Norway, it is a relatively new university, having been founded in 1994.
However, one of the best things about this university is that it is publicly funded, so international students do not have to pay any tuition.
Therefore, I highly recommend looking at this university when you are looking for scholarships in Norway.
Inland Norwegian University of Applied Sciences
This university was formed through the merger of two different universities in Norway, which were Hedmark University of Applied Sciences and Lillehammer University College.
This university is tuition-free for international students, so students can get an excellent education from this Norwegian institution for free. Do not miss this opportunity if you want to study in Norway with scholarships.
University of Bergen Scholarships
The University of Bergen is another great destination for those who want to avoid school fees. It is a publicly funded institution with nearly 15,000 students on board.
As in Oslo, Bergen offers free education but requires small fees each semester. The school does not charge tuition but don't let that fool you. They still provide high-quality education in their many courses available to international students.
While tuition is free, other expenses are not on the table. This means that food, groceries, travel fees, and even books are a financial burden on all students.
University of Tromso – Arctic Norwegian University Scholarship
The University of Tromso does not charge tuition fees for international students, so essentially you will get full-tuition scholarships in Norway if you study at this university.
It's one of the farthest north universities in the world, and you have interesting majors like tourism and luge classes, as well as traditional science, humanities, and engineering classes. So if you are brave and adventurous, this university is just for you!
BI Norwegian Business School Scholarships
Different scholarships are offered for students who want to study at BI Norwegian Business School. At the undergraduate level, the school offers BI International Baccalaureate Scholarship and International Undergraduate Scholarship. The former is for students with an International Baccalaureate diploma and covers 100% of tuition, while the latter is for students who have completed upper secondary school and covers 50% of tuition.