Scholarship details
Study in Holland with the University of Amsterdam Scholarships
Deadline: January and May EVERY YEAR
Are You Dreaming of Studying in Europe? Discover the University of Amsterdam!
If you're yearning to pursue a master's degree in Europe, the University of Amsterdam in the Netherlands has an exciting opportunity for young scholars with a passion for academic excellence. In the educational year 2024-2025, this venerable institution, founded way back in 1632, is opening its doors to eager learners. It's not just any university; it's one of the leading research hubs in the Netherlands, and it's making significant strides with the generous support it receives from the city of Amsterdam. In fact, due to its diverse range of programs and its unwavering commitment to academic excellence, it has secured its place among the top 100 universities globally.
Notably, the University of Amsterdam is a distinguished member of both the League of European Research Universities (LERU) and Universitas 21, a prestigious global network of research-intensive institutions. It actively collaborates with various universities and research organizations across the European Union, making it a hotspot for innovative research and academic collaboration. What's more, Amsterdam, the city where this esteemed university is nestled, ranks 12th among over 200 cities worldwide in the Mercer "Quality of Living Survey," a testament to its exceptional quality of life. As for students, they're not just academically thriving; they're feeling secure, too, with 96% reporting a sense of safety and 97% declaring that Amsterdam is "the place to be."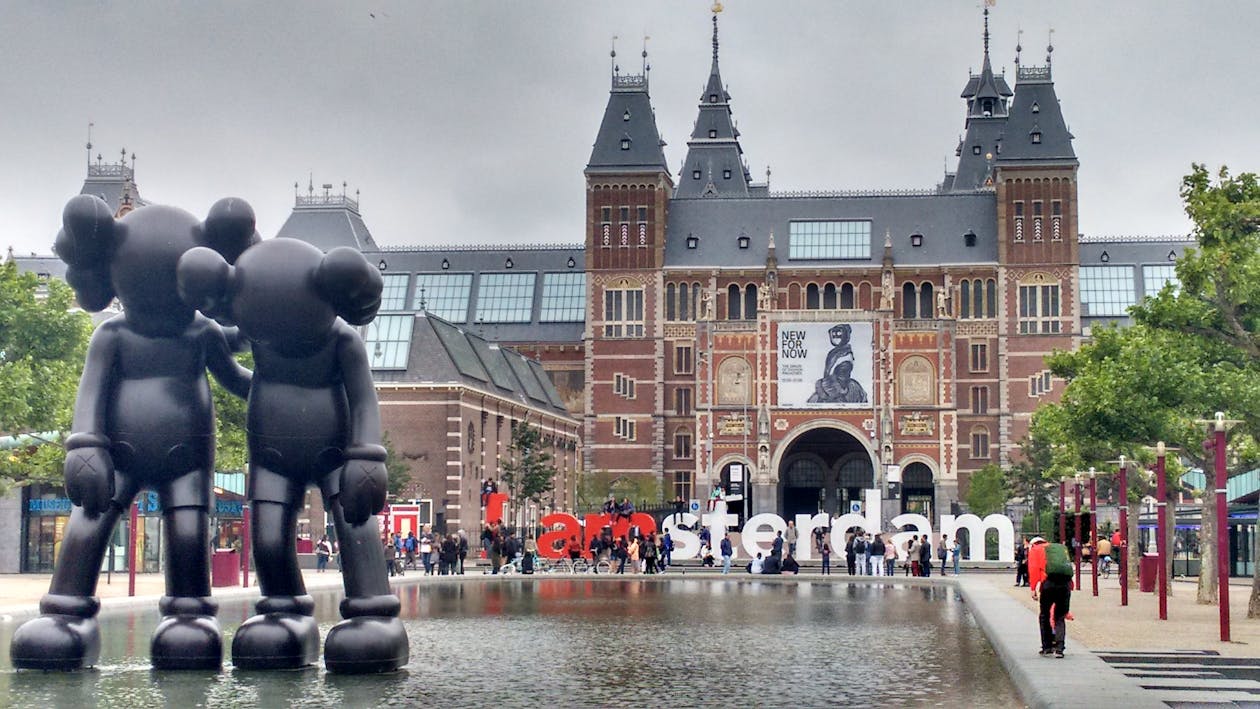 With a diverse student body comprising over 7,000 international degrees and exchange students from 100 different countries, the University of Amsterdam fosters a welcoming and supportive atmosphere. Whether it's helping students navigate practicalities like opening a bank account, securing visas, or finding suitable accommodation, the university staff and fellow students are there every step of the way, ensuring an enriching experience. So, if you're a Latin American student seeking a world-class education and a global perspective, the University of Amsterdam might be your ideal destination.
Levels and areas of study:
The University of Amsterdam offers a range of scholarships to support deserving students in their academic pursuits. These scholarships are available for a variety of master's programs, spanning fields like
Child Development and Education
Communication Sciences
Economics and Business
Humanities
Law
Medicine
Psychology
Sciences
Social Sciences.
So, regardless of your area of interest, you have a scholarship opportunity.
Who can participate?:
As for eligibility, all Latin American students are encouraged to apply, provided they meet specific criteria. Applicants should have a stellar academic record and hold a university degree. To kickstart the application process, you must submit a formal registration for your full-time master's course using the University of Amsterdam's online entry system. Proficiency in English is a must, as you'll be required to demonstrate your mastery of the language to the highest standards accepted by the evaluation committee.
Scholarship Endowment:
Regarding the scholarship itself, the amount can vary, depending on the faculty, ranging from EUR 2,000 to EUR 25,000. And here's an exciting twist: the Amsterdam Merit Scholarship can sometimes be complemented by the Dutch Government Scholarship, of which the University of Amsterdam is a proud participant.
Conditions that participants must meet:
Applying for these scholarships is a straightforward process, but deadlines vary depending on the specific college or graduate school you're interested in. You'll want to consult the Faculty or Graduate School websites for particular eligibility criteria, selection guidelines, and application instructions to ensure you meet all the requirements and submit your application on time.
Deadline:
The application windows typically open in January and May every year, providing aspiring scholars with multiple opportunities to embark on their academic journey at this esteemed institution.
So, if you're looking to broaden your horizons and engage with a global community of scholars, the University of Amsterdam is your gateway to academic excellence in the heart of Europe. Don't miss your chance to explore, learn, and thrive in this dynamic and vibrant educational environment. Your future at the University of Amsterdam awaits, so seize this incredible opportunity and embark on your intellectual adventure.
Page Link: