Scholarship details
Umea University wants to help outstanding students from countries outside the EU/EEA by offering them the opportunity to apply for Umea University Masters Scholarships. These scholarships are a special part of the International Tuition Waiver for Masters Students in Sweden 2023. If you're chosen, you could receive a full or partial waiver of your tuition fees. It's a great chance to pursue your master's degree at Umea University without worrying about the financial burden. So, if you're an exceptional student and dream of studying in Sweden, don't miss this incredible opportunity!
Table of Contents.
About Umea University Masters Scholarships

Level/field of study

Host nationality

Eligible Nationality

Scholarship Worth

Eligibility

How to apply

Backup documents:

Deadline for application
About Umea University Masters Scholarships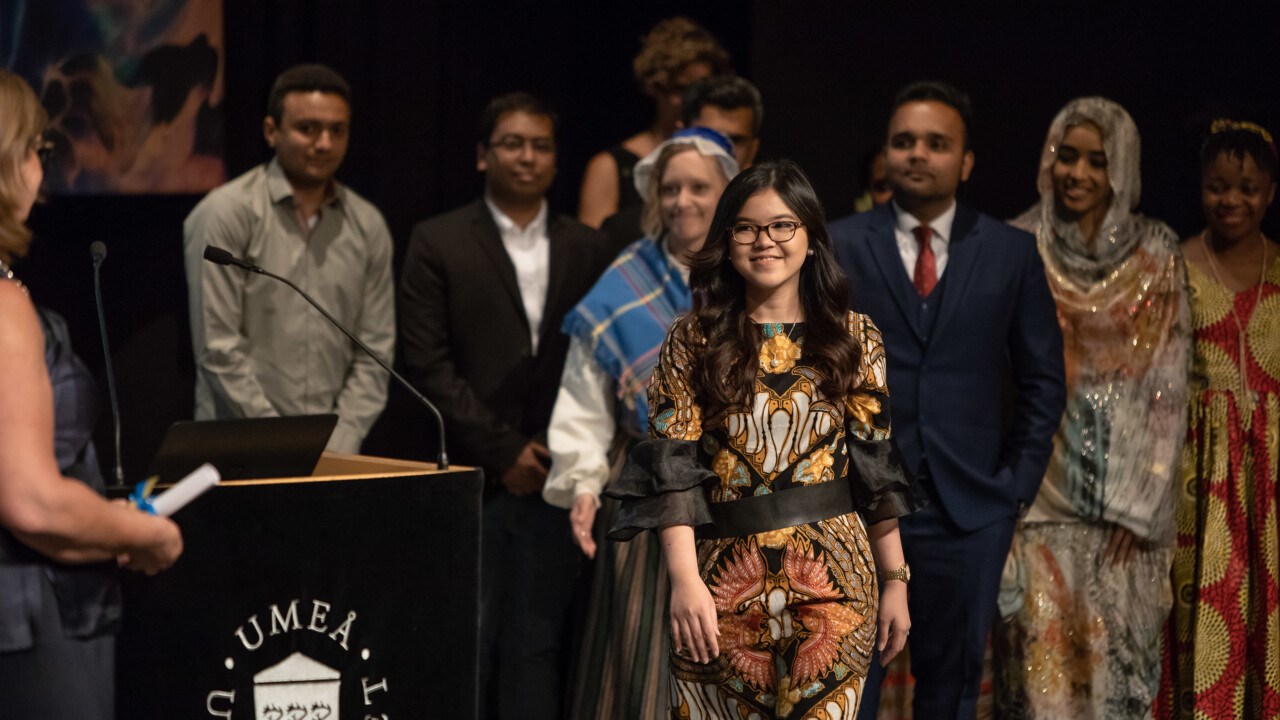 Image source: Umea University
Umeå University, located in the beautiful city of Umeå in Sweden, is a renowned educational institution. It has a rich history, being the fifth oldest university within Sweden's current borders, established back in 1965. The university prides itself on breaking boundaries and fostering collaboration between research, education, innovation, and partnerships. It plays a vital role in the overall development of the region.
This vibrant university serves as a hub where people from various backgrounds come together to generate and share interdisciplinary knowledge. It's a place that nurtures creativity and attracts students, researchers, teachers, and collaborative partners from both within the country and across the globe.
If English isn't your first language, there's a requirement to demonstrate a high level of proficiency in English. This ensures that you have the necessary language skills to excel in your studies. Don't worry, though! Umeå University offers a supportive environment to help you succeed and make the most of your educational journey.
Level/Field of Study
Exciting news! Umeå University is offering scholarships for students who wish to pursue a master's program in a wide range of fields. These scholarships provide financial support to help you achieve your academic goals and achieve your dreams.
Whether you're passionate about science, humanities, social sciences, or any other field of study offered by the university, there's a chance for you to receive a scholarship and embark on a rewarding educational journey. So, if you're ready to take the next step and delve deeper into your chosen field, don't miss out on this incredible opportunity to apply for a master's program scholarship at Umeå University!
Host nationality
The scholarship is hosted in Sweden.
Eligible Nationality
International students from outside the EU/EEA are eligible to apply
Scholarship Worth
The scholarships offered are in the form of tuition waivers. Successful candidates receive a completed or partial tuition waiver.
Scholarship Number
In total, there are 42 scholarships available for students from various disciplines. These scholarships aim to support and recognize the outstanding achievements of talented individuals like you. But wait, there's more! On top of the 42 scholarships, there's an additional reserve of 20 spots for deserving students. It means there's a great chance for you to secure one of these scholarships and join the ranks of successful scholars at the university. So, don't hesitate to apply and grab the opportunity to be part of this esteemed group of students!
Eligibility
The university welcomes you to apply for the scholarship if you have:
A program of Umeå University is priority 1 on universityadmissions.se.

Your study application is ready before the application deadline.

If English is not your first language, you will need to demonstrate that your English language skills are high enough to succeed in your studies.
How to apply
The application mode is online. Applicants must complete the scholarship form and submit the application along with other documents to University Admissions Sweden.
Backup documents:
For documentation for all Master's applicants to complete admission, students are required to provide only the following documents after submitting their online application.
Certificates and diplomas of your undergraduate degree from an internationally recognized higher education institution (university or college).

Course transcripts and completed grades for each semester (including course list) of your bachelor's program.

English language skills test.

Proof that the student meets the specific entry requirements (the university website will have information on the specific entry requirements, so be sure to check there for the requirements).

To expedite the processing of the application, University Admissions Sweden requires a copy of the page in your passport with your personal data and photograph or some other identification document.
Deadline for application
The deadline for submission falls in March annually.