Scholarship details
Are you ready to dive into a remarkable journey? The IMF Fund Paid Internship Program in Washington, USA 2024 is calling your name. This is your chance to seize a golden opportunity and become part of something extraordinary. Don't wait a moment longer – leap and apply now!
Discover the IMF Fund Paid Internship Program in Washington, USA 2024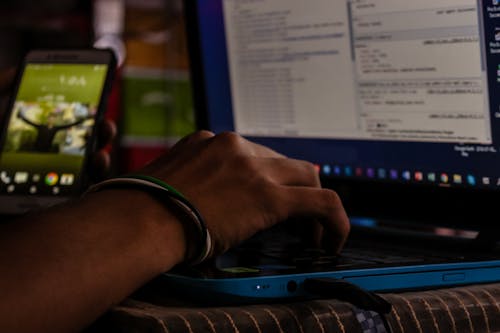 Image Source: Pexels
Imagine being among the select few – around 50 students – who experience the heart of international finance at the IMF headquarters in Washington, DC. Picture yourself delving into the intricacies of global economics and finance, surrounded by experts and professionals eager to guide you.
Under the mentorship of seasoned professionals, you'll embark on a research adventure. This research project will culminate in a well-crafted research paper, a testament to your dedication and ingenuity. And that's not all – the most outstanding papers might even find their way into the internal publications of the IMF. Imagine seeing your work recognized and celebrated within these esteemed walls!
If you're enthusiastic about unraveling the complexities of global finance and eager to contribute to meaningful projects, this internship program is tailor-made for you. This is your chance to shine, gain valuable insights, and make connections that could remarkably shape your future. Don't let this moment pass you by. Take action, apply now, and step into the world of the IMF headquarters in Washington, USA.
Level:
Internships
Field:
Finance
Benefits
IMF interns are offered a comprehensive package that includes the following benefits:
1. Attractive Compensation: IMF Interns are provided a competitive salary. This means that while gaining valuable experience, they receive fair financial compensation for their contributions.
2. Travel Assistance: As part of the internship experience, interns will receive round-trip restricted economy class air travel from their respective universities to the vibrant city of Washington, DC. This travel support ensures interns can focus on their work without worrying about travel expenses.
3. Health Insurance Coverage: The IMF understands the importance of well-being. Therefore, interns are provided with limited health insurance coverage. This ensures they have access to essential medical support in Washington, DC.
With these valuable benefits, IMF interns can focus on their learning, research projects, and overall experience, knowing they are well-supported in various aspects of their internship journey.
Eligibility for the IMF Fund Paid Internship Program in Washington, USA
To be eligible for the FIP (Fund Internship Program), candidates must fulfill specific requirements based on their academic level. Here are the criteria that candidates must meet:
For Ph.D. Students:
If you're a Ph.D. student in the field of macroeconomics or a related area, and you're just one to two years away from completing your Ph.D., you're eligible. You must still be in student status and plan to return to your university after the internship. This opportunity is often sought by those who have their eyes set on the IMF Economist Program once they finish their Ph.D.
Additionally, it would be best to be under 32 when the internship begins. Having a strong command of English, both in written and oral forms, is essential. Also, possessing excellent analytical, quantitative, and computer skills will significantly enhance your eligibility.
For Master Students:
If you're pursuing a master's degree, you must be in student status when the internship starts. This means you should not have graduated yet. Your age should be below 28 at the start of the training. Like your Ph.D. counterparts, you must have a firm grasp of written and spoken English.
Like Ph.D. candidates, you should also possess exceptional analytical, quantitative, and computer skills. These abilities are highly valued in the internship program.
For Legal Department Internship:
There are specific requirements if you're interested in interning with the legal department. You should be within one to two years of completing an advanced law degree such as LLM or JD or an equivalent advanced law degree. Additionally, your age should be under 32 when you begin the internship.
No matter your academic level, these eligibility criteria ensure that candidates are well-prepared to contribute effectively during the internship. The IMF values solid educational backgrounds, language skills, and analytical abilities to provide a valuable learning experience for all participants.
How to Apply for the IMF Fund Paid Internship Program in Washington, USA
Are you currently pursuing a Ph.D. or Master's degree in macroeconomics? The doors of opportunity are wide open for you! Here's how you can take the first step:
For Ph.D. and Master's Students in Macroeconomics
If you're dedicated to the world of macroeconomics and are currently enrolled in a Ph.D. or Master's program, you're in the right place. The International Monetary Fund (IMF) invites you to join their team. Simply click here to venture into the IMF's job application system. Enter the code "1701251" in the "Job Number" field when prompted. This is your gateway to an enriching experience!
For Legal Enthusiasts
Are you passionate about the law and eager to dive into the legal aspects of international finance? The IMF's Legal Department internship beckons you. Your journey begins with a click here. Once inside the IMF job application system, remember to input "1701249" in the "Job Number" field.
Mark Your Calendar
Deadlines matter. The cutoff date for applications is January 21. Make sure you submit your application before this date to be considered for these exciting opportunities.
For Inquisitive Minds
Still curious? Want to know more? For additional details, visit the official IMF Internship Program page. Explore, learn, and take that step toward an incredible learning journey with the IMF.