Scholarship details
Chulabhorn Graduate Institute in Thailand offers a remarkable opportunity for ambitious international students to pursue their postgraduate in Thailand, Chulabhorn Graduate Institute Postgraduate Scholarship 2024 is a fully-funded scholarship program designed to assist all outstanding students with a strong passion for scientific research and environmental sustainability.
CGI's primary objective is to utilize cutting-edge, interactive teaching methods employed by renowned educational and research establishments, with the ultimate goal of nurturing proficient and visionary individuals capable of addressing their nations' requirements for sustainable development. Through its multidisciplinary approach, CGI aims to cultivate effective thinkers and leaders who can effectively serve the needs of their countries and promote sustainable growth.
Programs offered by CGI leading to Master's degrees:
Applied Biological Sciences: Environmental Health
Environmental Toxicology
Chemical Sciences
Fifteen scholarships will be available for this year, and eligibility for the scholarship is open to candidates other than Thai nationals. The scholarships are intended to support the pursuit of their Master's degree studies. The selection of the recipients will be based on their academic merits.
Scholarship Provider: Chulabhorn Graduate Institute
About the Provider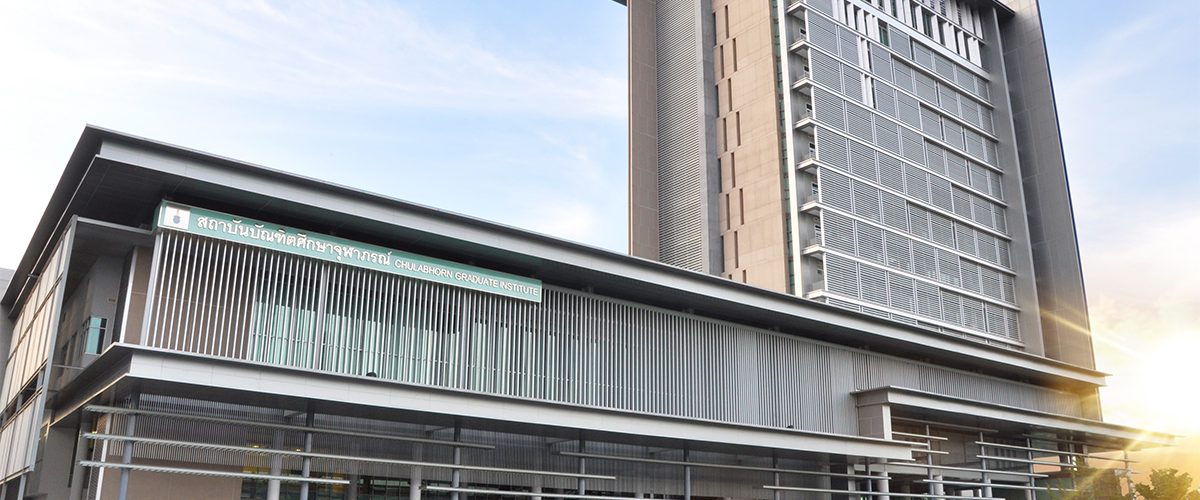 Source: Chulabhorn Graduate Institute
The Chulabhorn Graduate Institute (CGI) was founded in 2005 as a diverse post-graduate academic institution, driven by the vision of Professor Dr. Her Royal Highness Princess Chulabhorn Krom Phra Srisavangavadhana.
The establishment of the Chulabhorn Graduate Institute is attributed to the visionary leadership of Professor Dr. Her Royal Highness Princess Chulabhorn Krom Phra Srisavangavadhana. Its primary mission is to cultivate highly qualified professionals in the fields of science and technology, with a particular focus on addressing the pressing needs of the country and supporting its sustainable development.
Being a prominent hub for nurturing and advancing skilled individuals in science and technology, the Chulabhorn Graduate Institute serves not only Thailand but also the Asia Pacific region. It remains dedicated to achieving academic and research excellence on an international scale.
The Institute is committed to producing graduates specialized in areas that are of immediate importance for academia, government, and industry. The comprehensive training provided covers both basic and translational research, playing a crucial role in promoting and fostering sustainable development within local and regional economies.
The Chulabhorn Graduate Institute (CGI) embodies a unique blend of principles represented by its initials: C for Creativity, G for fostering Good Leaders in Research, and I for emphasizing Integration and Internationalization. CGI places a strong emphasis on nurturing a culture of creativity, encouraging students and scholars to explore innovative ideas and solutions. In addition to this, they promote internalization which welcomes students from all over the world, enriching the academic and a diverse and inclusive community.
Scholarship Summary 
Applicants Nationality: International
Degree Level: Master's Degree
Number of Awards: 15
Duration: Up to two years
Scholarship Awards: fully-funded
Renewable: Yes
Offered Annually: Yes
Scholarship Country: Thailand
Scholarship Eligibility 
Before proceeding with the application the students must meet the following eligibility criteria for the scholarship awards.
The applicants must be holding a Bachelor's degree with a minimum cumulative GPA of 2.75 in one of the following fields:
Sciences:

Chemistry
Biology
Biological Sciences
Molecular Biology
Environmental Sciences

Medical Sciences:

Medicine
Medical Technology

Pharmacy or Pharmaceutical Sciences
Applicants who can demonstrate their academics in other fields are also encouraged to apply.
Applicants should have prior experience in scientific laboratory research.
Demonstrated English proficiency is required, preferably with scores from one of two recognized language proficiency tests (TOEFL, IELTS).
Submission of a statement of purpose is necessary, explaining their interests in the study.
Application Process
Applicants should obtain the Chulabhorn Graduate Institute Post-Graduate Scholarship Program application form from the official website or the designated application portal
The applicants must be able to complete the application form and ensure that all the required fields are accurately filled in with the necessary information.
Scan all the application forms and supporting documents in high-quality resolution to ensure clarity and legibility.
Send the scanned files of the application form and all the supporting documents via email to the specified email address:

[email protected]

Applicants must double-check the email content ensuring that all the necessary files are correctly attached before sending.
Upon successful email submission, applicants should promptly proceed to the next step.
It is important to keep a copy of the application email to keep track of the records.
After the email submission, applicants must resend all the documents submitted via email by postal mail to the following address: Chulabhorn Graduate Institute (CGI Scholarship Program) 906 Kamphangphet 6 Road, Talat Bang Khen, Laksi, Bangkok 10210, THAILAND
Upon successful submission of both the email and postal application, applicants should receive a confirmation notification from the Chulabhorn Graduate Institute acknowledging the receipt of their application.
All successful applicants will be notified by the university of the scholarship award, and further instructions regarding admission and program commencement will be provided.
Required Documents 
As part of the application process, the students are required to submit the following:
Three Recommendation Letters
Official transcript of academic records
Medical history records
Statements
Other supporting materials or documents to support your scholarship application
Passport copy
Scholarship Benefits 
The successful applicants will be awarded with full-funded awards which include the following:
Tuition fees
Academic Fees
Credit fee
Laboratory expenses
Refresher course
Roundtrip Air ticket
Visa
Settlement allowance
Relocation allowance
Accommodation
Monthly Stipend
Health Insurance
Book allowance
Successful applicants must be able to maintain their academic merits at the university. Scholars should read and agree to the terms and conditions applied to the scholarship awards.
Application Deadline 
The deadline to complete and submit the application is until September 30, 2023. Late and incomplete applications will not be considered. All successful applicants will be notified by January 2024.