Scholarship details
In the captivating realm of global education, the NL-High Potential Scholarship offered by Maastricht University (UM) NL stands as a beacon of opportunity for international students. Often shrouded in mystery, this fully funded scholarship program opens the door to a world-class education in the enchanting Netherlands. As we journey through this article, we will unveil the hidden facets of this prestigious scholarship, sprinkling in intriguing facts and a surprising anecdote to illuminate the path to academic excellence.
Eligibility Criteria: Crafting a Foundation for Excellence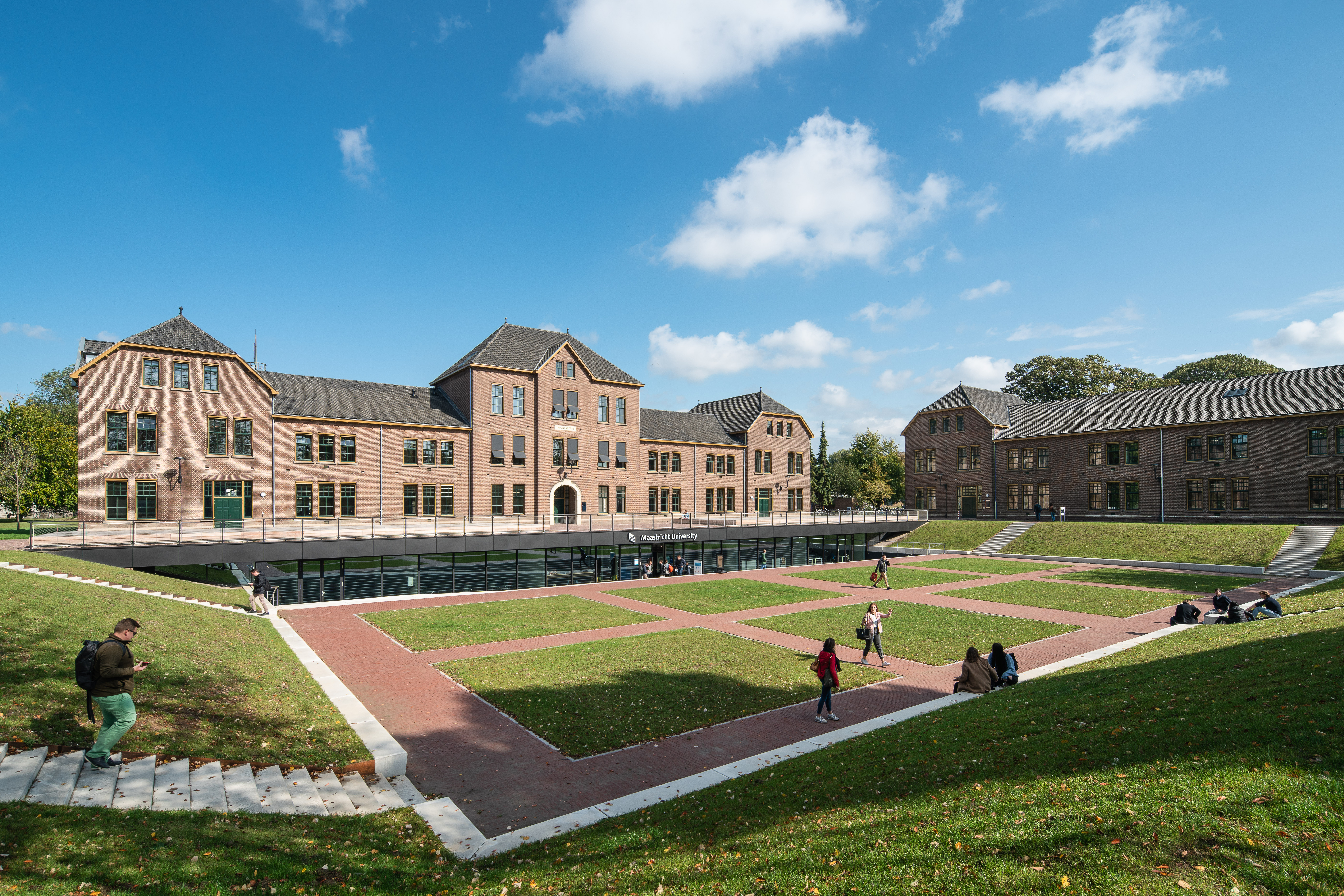 Image source: Maastricht University
Aspiring scholars must meet specific eligibility criteria for this extraordinary academic adventure. The NL-High Potential Scholarship casts its net wide, reaching out to international students from regions outside the EU/EEA, Switzerland, or Suriname. While the initial hurdle may seem formidable, our tale turns unexpectedly. Here, we find our surprising anecdote: this scholarship, though highly competitive, is accessible to those with a strong academic record. A GPA of at least 3.5 on a 4.0 scale provides the stepping stones to the enchanted castle of higher education.
But the journey doesn't end there. In a twist of fate, the NL-High Potential Scholarship demands a good command of English, proven by a TOEFL score of at least 100 or an IELTS score of at least 7.0. This requirement ensures that only those who can wield the language of academia with grace may enter. As our journey progresses, we'll uncover how these seemingly daunting criteria serve as the threshold to an academic realm brimming with possibilities.
Application Process: The Quest Begins
Now that the eligibility quest has been surmounted, it's time to begin the application process. Like any epic journey, meticulous preparation is key to success. This stage typically unfurls its banner from January to February each year, presenting a narrow window of opportunity. Thus, planning early and dedicating ample time to application preparation is a strategic choice.
In this case, the treasure map is a series of documents that must be presented to the selection committee. A completed application form, academic transcripts, letters of recommendation, a personal statement, a copy of one's passport, and proof of English language proficiency collectively constitute the coveted trove of documents. Our journey's intrigue lies in the personal statement—a written testament of one's academic aspirations and why they deserve the scholarship. Crafting a compelling narrative here is the key to opening the gates to academia.
Selection Criteria: The Path to Illumination
As with any scholarship of high repute, the NL-High Potential Scholarship has a selection committee that wields the scepter of judgment. They evaluate applicants through the lens of several factors, ensuring that only the most deserving receive the honor. These factors include academic achievements, English language skills, personal statements, and letters of recommendation. Each element weaves a tapestry of the applicant's potential, creating a comprehensive picture for the selection committee.
Intriguingly, it is not just academic prowess that holds the key. The personal statement, in particular, is the portal through which applicants can convey their unique strengths and qualities, transcending mere grades and scores. Essentially, this narrative is the magical incantation that can turn the tides of fortune in one's favor.
Benefits: A Bounty of Opportunities
As we venture further into the NL-High Potential Scholarship's treasure trove, we uncover the riches it bestows upon its recipients. This scholarship, like an enchanted purse, covers a myriad of expenses. Tuition fees vanish while living expenses—€12,350 for a 13-month Master's program or €23,750 for a 25-month Master's program—seemingly materialize out of nowhere. Health insurance, visa application costs, and even pre-academic training costs are all part of this magical package. These generous provisions ensure that scholars can focus on their academic pursuits without the burden of financial worries.
How to Increase Your Chances: The Secret Scrolls
Now that we've navigated the scholarship's mysterious waters let's unveil some hidden scrolls containing tips to enhance one's chances of success. The first secret is to start planning early, preparing well in advance for the application window's opening in January. This strategic move allows ample time to perfect the application.
Moreover, our enchanted scrolls emphasize the importance of tailoring the application to the scholarship. Highlighting relevant skills and experiences and a clear explanation of why one is an ideal fit can be the key to unlocking the scholarship's magic.
However, the most coveted scroll of all bears the secret of writing a potent personal statement. A well-crafted narrative that showcases one's unique strengths and qualities can cast a powerful spell on the selection committee.
But the wisdom doesn't end there. Seeking feedback on the application from trusted allies can unveil hidden gems of improvement, further refining the application's potency.
Additional Tips: The Hidden Path
Beyond the scrolls, a hidden path exists to further enhance one's chances. The NL-High Potential Scholarship program is designed to support students in priority fields of study, including engineering, mathematics, science, and economics. Delving deep into these fields and aligning one's academic and professional goals can prove advantageous.
Additionally, selecting the right Master's program at UM is akin to choosing the right wand in the world of magic. A well-respected program that aligns with one's academic aspirations is essential for success.
Lastly, engaging in extracurricular activities showcases one's well-rounded nature, commitment to social responsibility, and passion for learning—traits that the scholarship program highly values.
Conclusion: The Quest for Academic Excellence
The NL-High Potential Scholarship is more than just a scholarship; it is an opportunity to embark on a remarkable academic journey in the enchanting land of the Netherlands. While the competition is fierce, it is by no means insurmountable. With careful planning, a well-tailored application, a compelling personal statement, and the support of trusted allies, one can increase their chances of securing this prestigious scholarship.
As our tale ends, remember that the NL-High Potential Scholarship holds the key to an illustrious academic adventure. With determination, preparation, and a sprinkle of magic, the scholarship can transform dreams into reality. Good luck on your quest for academic excellence!
Deadline:
Until February 1, 2024.