Scholarship details
You can apply for the Fully Funded Total Engineering Scholarships, allowing you to pursue your studies at both IFP School in France and Imperial College in the UK in 2024.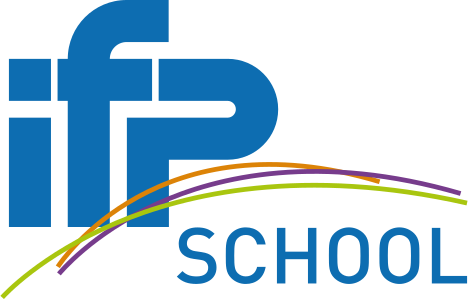 Image Source: IFP School
The doors are open for applications for the esteemed IFP School and Imperial College Scholarships for the year 2024. Every year, Total, a leading figure in the oil industry, extends sponsorships to aspiring students who aspire to attend specific universities and enroll in particular programs. These sponsorships serve a dual purpose: to provide crucial support to educational institutions within the oil industry and to identify and attract the most exceptional talents for future recruitment endeavors.
Are you nurturing a passion for specializing in the field of energy? It's worth noting that Total is offering scholarships tailored to students aiming to join renowned engineering schools like IFP School in France and Imperial College in the UK. These scholarships are meticulously designed for students who have already set their sights on pursuing their education at these distinguished institutions and wish to capitalize on Total's valuable sponsorship throughout their academic journey.
The support from Total can take the form of either a scholarship or an apprenticeship opportunity directly with the company. This means you not only receive financial assistance but also get the chance to gain practical experience and exposure within the energy sector. So, if you're driven by your energy ambitions and the desire to excel, this scholarship avenue could be the ideal path to foster your aspirations.
Table of Contents.
Level/field of study

Host Nationality

Eligible Nationality

Scholarship Worth

scholarship number

Application procedure
Level/Field of Study of the Scholarship
The scholarship opportunity is open for international students currently engaged in undergraduate and graduate engineering programs. This covers a range of eligible programs, each designated with its own unique UCAS code, ensuring a seamless application process. One can refer to the provided UCAS code for a comprehensive list of these qualifying programs.
For those eager to explore further undergraduate scholarship options, a quick click on the given link will lead them to an array of opportunities worth exploring.
Host Nationality
It's important to note that the host countries for all these scholarships are none other than charming France and the United Kingdom. This means that successful applicants will be privileged to study in these two picturesque countries while benefiting from the scholarship's offerings.
So, whether you're aspiring to embark on a journey of undergraduate or graduate studies in the realm of engineering, this scholarship paves the way for a truly enriching academic pursuit.
Eligible Nationality
The Fully Funded Total Engineering Scholarships for 2024 present an excellent opportunity for international students to pursue their educational dreams. These scholarships cover all the necessary expenses, ensuring that students can focus on their studies without financial worries. Not only do these scholarships provide financial support, but they also come with various additional benefits that can make the academic journey smoother.
It's worth highlighting that these scholarships are not only available to international students. There's a whole array of other scholarships specifically designed to assist international students in their pursuit of studying abroad.
These scholarships aim to make studying in foreign countries more accessible and affordable, opening up a world of possibilities for those who seek knowledge and experience beyond their home countries.
Whether it's the Fully Funded Total Engineering Scholarships or any other scholarship, these opportunities can serve as stepping stones for international students to broaden their horizons, gain new perspectives, and acquire valuable skills that will serve them well in their future endeavors. So, for those who aspire to study abroad and explore new educational frontiers, the world of scholarships is rich with possibilities.
Scholarship Worth:
The value of the scholarship accumulates until the total payment of the tuition and other expenses.
scholarship number
The IFP School and Imperial College scholarships in 2024 do not have specific offers. Full Engineering Scholarships to study at IFP School in France and Imperial College in the UK are unlimited.