Scholarship details
France – South Africa Scholarship Programme aims to support South African students pursuing Master's or Ph.D. degrees at universities or higher education institutions in France. This opportunity is also available to students from Lesotho, South Africa, and Malawi.
Annually, a call for applications is announced. The next call for applications will commence on 25 May 2023, targeting students who plan to commence their studies in France in September 2024. The application accepts graduate students in any field of study.
Scholarship Program Overview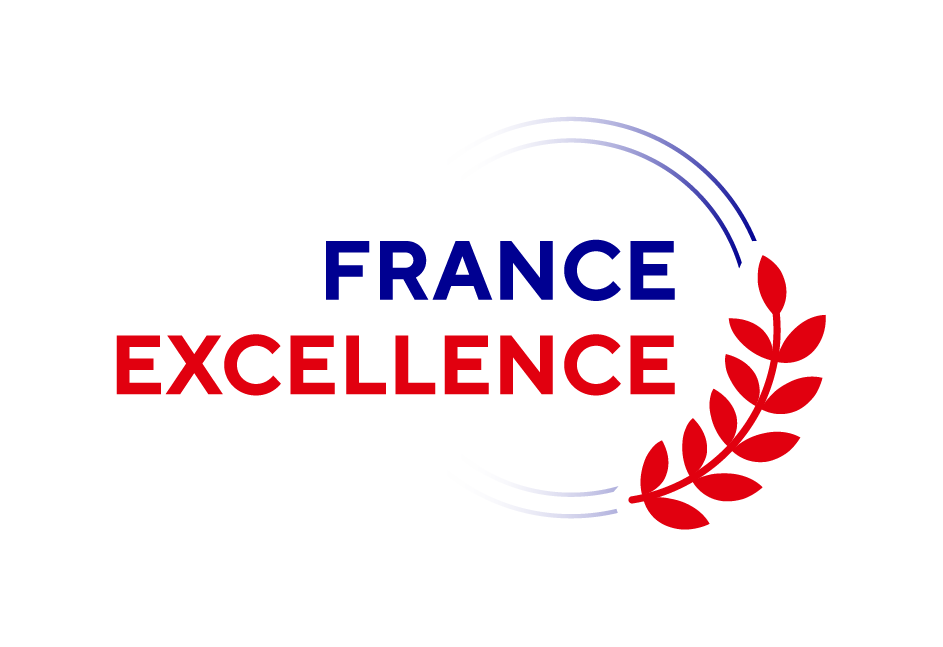 Source: France-South Africa Scholarship Program
The France – South Africa Scholarship Programme is administered by the French Embassy in South Africa. The program aims to promote high-level academic exchanges between France and South Africa. The selection process for the scholarship awards is rigorous to better ensure the integrity of the program.
An Advisory Board Committee has been established to oversee the program and the selection process.
The committee comprises representatives from:
Department of Higher Education and Training (DHET)
Department of Science and Innovation (DSI)
National Research Foundation (NRF)
French South African Chamber of Commerce and Industry (FSACCI)
Esteemed academics from both France and South Africa
The upcoming application round is available for students planning to commence their studies in France in September 2024. Individual applicants will be contacted as necessary. The announcement for the selected candidates and waiting list will follow the provided timeline. Please note that follow-up inquiries from applicants will not receive a response.
About the Provider
Administered by the French Embassy in South Africa, the France – South Africa Scholarship Programme assumes a pivotal role in nurturing bilateral relations and fostering cultural and educational exchanges between France and South Africa.
As an esteemed diplomatic mission, the French Embassy diligently represents the interests of France in South Africa and actively works towards strengthening the ties between the two nations across various domains, including education and research. In order to ensure the program's efficacy, the embassy collaborates closely with relevant government departments, educational institutions, and organizations.
The scholarship program wholeheartedly aligns with the embassy's steadfast commitment to promoting academic excellence and cultivating collaborative opportunities in higher education between France and South Africa. By providing South African students, as well as students from Lesotho and Malawi, with the chance to pursue their Master's or Ph.D. degrees in France, the program strives to amplify educational cooperation, facilitate knowledge exchange, and foster mutual understanding between the two countries.
They want to build a commitment to both France and South Africa to nurture talents, develop leaders, facilitate academic collaborations, and foster a cultural understanding between the two countries.
Scholarship Summary 
Applicant's Nationality: Lesotho, South Africa, and Malawi
Degree Level: Master's and Ph.D. degree
Number of Awards: NA
Duration: NA
Eligible Course: Any eligible course for the Master's and Doctoral degree in higher education in France
Scholarship Awards: Fully-funded
Scholarship Country: France
Renewable: Yes
Offered Annually: Yes
Scholarship Eligibility Criteria 
Interested applicants must meet the eligibility criteria of the scholarship before proceeding with the application.
Must be born on or after January 1, 1994
The applicants must be a citizen of Lesotho, South Africa or Malawi
Must be enrolled in a

French Higher Education institution to further their Master's and Ph.D. Degrees. 
For Master's degree:
The scholarship duration is between 10 and 22 months.
Master's degree programs typically span two years.
In some cases, students with a Bachelor's degree with Honours may apply directly to the second year of the Master's program (M2) with the admission decision resting solely with the hosting institution.
At the end of the first academic year, the Embassy of France will assess the student's progress to determine their eligibility for continuation in the second year of the Master's program.
For PhD:
The scholarship is awarded for a maximum duration of 3 years for Ph.D. studies.
The recipient must demonstrate research progress annually to qualify for grant renewal.
For Ph.D. programs conducted under co-supervision, the periods of stay in France should be clearly indicated in a timeline.
The scholarship is granted solely for the periods spent in France.
Coursework Outside France:
If the curriculum for either a Ph.D. or Master's degree requires coursework to be completed outside of France, applicants must provide detailed information and intentions regarding these external components during the application process.
Application Process 
The application can be completed in an online portal at the official website of the scholarship provider.
For Master's Degree Students Application Guideline 
Proof of Acceptance:

Candidates must submit proof of acceptance between February and May/June 2024.
Email exchanges with chosen institutions can be provided as an alternative.

List of Study Programs:

Candidates should provide up to 3 preferred study programs.
Include program web links, application dates, and tuition fees.
For Ph.D. Degree Application Guidelines
Supervisor Commitment:

Supervisor commitment letter required.
In the case of co-supervision, the letter should mention commitment from both South African and French supervisors.
Co-tutelle agreement should be indicated.

Research Project Description:

Detailed 2-3 page research project description required.
A work plan should be included.

Co-Supervision and Periods in France:

For co-supervision, provide a plan of periods in France.
Include co-tutelle agreement if already signed.
Required Documents for All Applicants
Complete application form
Passport copy
Updated resume
Cover letter
Copies of Academic Certificates
Transcript of Records
Scholarship Benefits 
Status as a France Excellence scholarship holder.
Social security coverage.
Priority access to student housing.
Exemption from visa fees.
Assistance provided by Campus France Paris.
A return flight ticket to France.
Living Stipend For Master's students: Approximately 850 euros per month. For Ph.D. students: Approximately 1400 euros per month.
Accommodation Aid additional assistance of 150 euros monthly.
Application Deadline 
The deadline to complete and submit the application is until October 16, 2023.