Scholarship details
The scholarship aims to identify and support students with exceptional potential and a strong commitment to research in their chosen fields. It provides financial assistance to cover eligible expenses, including tuition, fees, books, and room and board.
Here are some key points about the Barry M. Goldwater Scholarship:
Eligibility: The scholarship is open to full-time undergraduate sophomores and juniors who are pursuing a degree in mathematics, natural sciences, or engineering. Applicants must have a minimum GPA of 3.0, be U.S. citizens, U.S. nationals, or permanent residents, and be nominated by their college or university.
Selection process: The scholarship selection process involves a rigorous evaluation of the applicants' academic achievements, research experience, and potential for a research career. The Goldwater Scholarship program reviews the applications, selects nominees from each institution, and conducts interviews with the finalists.
Award amount: As mentioned earlier, the scholarship provides up to $7,500 per academic year. The amount may vary each year, and it is renewable for up to three years for sophomores and two years for juniors, as long as the recipients continue to meet the eligibility criteria.
Scholar benefits: Besides the financial support, Goldwater Scholars gain recognition and prestige for their academic excellence and research potential. They also become part of a vibrant community of scholars and have access to various resources, networking opportunities, and professional development activities.
Scholar obligations: Goldwater Scholars are expected to pursue research in their fields of study and demonstrate a strong commitment to their academic and research endeavors. They are encouraged to contribute to the advancement of their respective fields and engage in scientific and scholarly activities.
What are the Eligibility Requirements for Barry M. Goldwater Scholarship:
To be eligible for the Barry M. Goldwater Scholarship, applicants must meet the following requirements:
Must be a full-time undergraduate sophomore or junior during the application year (seniors are not eligible).
Must be pursuing a degree in mathematics, natural sciences, or engineering. Eligible fields include biology, chemistry, computer science, engineering, mathematics, physics, and related disciplines.
Must have a minimum cumulative GPA of 3.0 or higher (on a 4.0 scale).
Must be a U.S. citizen, a U.S. national, or a permanent resident of the United States.
Must demonstrate strong commitment and potential for a career in research in their chosen field of study.
Must be nominated by their college or university. Each institution can nominate a limited number of students for the scholarship.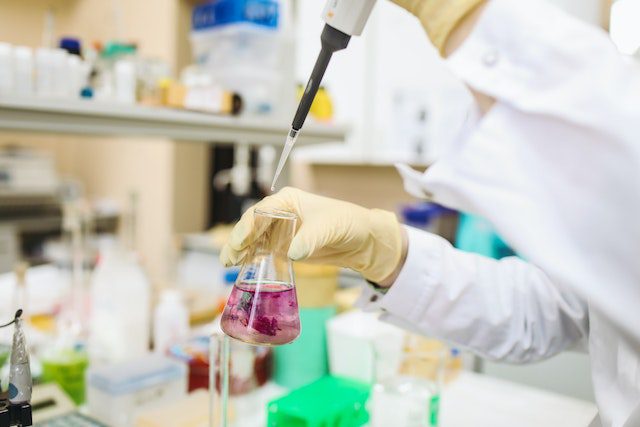 Source: Pexels.com
What is the total award for Barry M. Goldwater Scholarship:
The Barry M. Goldwater Scholarship provides funding to cover eligible expenses for undergraduate students pursuing degrees in mathematics, natural sciences, or engineering. The total award amount varies each year, but as of my knowledge cutoff in September 2021, the scholarship provides up to $7,500 per academic year. This amount is meant to help cover tuition, fees, books, and room and board expenses.
It's worth noting that the scholarship is renewable for up to a maximum of three years for sophomores and two years for juniors, provided the recipient continues to meet the eligibility criteria and maintains good academic standing.
It's always a good idea to check the official Barry M. Goldwater Scholarship website or contact the scholarship program directly for the most current information on award amounts and any potential changes.
How do you apply for Barry M. Goldwater Scholarship:
To apply for the Barry M. Goldwater Scholarship, you need to follow the application process outlined by the scholarship program. Here are the general steps involved:
Check your eligibility: Ensure that you meet all the eligibility requirements mentioned earlier, such as being a full-time sophomore or junior pursuing a degree in mathematics, natural sciences, or engineering, having a minimum GPA of 3.0, and being a U.S. citizen, U.S. national, or permanent resident.
Contact your college or university: Reach out to the Goldwater Scholarship faculty representative or the appropriate office at your institution to express your interest in applying. They will guide you through the process and provide necessary information and materials.
Prepare your application materials: The application typically includes a completed online application form, a research essay, a list of research experiences, a list of relevant coursework, and three letters of recommendation. Be sure to follow the guidelines provided by the Goldwater Scholarship program for each component.
Write a research essay: The research essay is a crucial part of the application. It should focus on your research experiences, aspirations, and how you plan to contribute to your field of study. It should showcase your passion, dedication, and potential for a research career.
Secure letters of recommendation: Request letters of recommendation from professors or mentors who can speak to your academic abilities, research potential, and character. Give them sufficient time to write the letters and provide them with any necessary information or forms.
Submit your application: Complete the online application form and upload all the required documents before the deadline. Ensure that you review your application for accuracy and completeness before submitting it.
Selection and notification: The Goldwater Scholarship program will review all applications and select the scholarship recipients. If you are chosen as a nominee, you will be notified by your college or university. Finalists will be interviewed, and the scholarship winners will be announced later.
Step by Step Student Visa Process for the United States
Here is a step-by-step overview of the process:
Secure Admission to a U.S. School: First, you need to apply and be accepted into a U.S. educational institution approved by the Student and Exchange Visitor Program (SEVP). Once accepted, the school will provide you with a Form I-20, which is required for the visa application.
Pay the SEVIS Fee: Before applying for a student visa, you must pay the SEVIS (Student and Exchange Visitor Information System) fee. You can do this online by visiting the SEVP website and following the instructions.
Complete the Online Nonimmigrant Visa Application (DS-160): Visit the U.S. Department of State's Consular Electronic Application Center and fill out the DS-160 online form. Make sure to upload a passport-sized photograph as per the provided specifications.
Schedule Visa Interview: After completing the DS-160 form, schedule an appointment for a visa interview at the nearest U.S. embassy or consulate. It's advisable to schedule the interview well in advance, as appointment availability may vary.
Gather Required Documentation: Prepare the necessary documents for the visa interview. These typically include:

Valid passport (with a validity that extends beyond your intended stay in the U.S.)
Form I-20 provided by the school
SEVIS fee payment receipt
DS-160 confirmation page
Financial documents demonstrating your ability to cover tuition, living expenses, and return transportation
Academic transcripts and diplomas
Standardized test scores (such as TOEFL or SAT) if required
Any additional documents requested by the embassy or consulate

Attend the Visa Interview: On the scheduled date, attend your visa interview at the U.S. embassy or consulate. The consular officer will review your application and ask questions about your study plans, ties to your home country, and financial ability to support yourself during your studies.
Pay Visa Application Fee: Pay the visa application fee, as required by the specific U.S. embassy or consulate. The payment process and accepted methods may vary depending on the location.
Visa Issuance and Travel: If approved, the consular officer will provide you with the visa and instructions on when and how to collect it. Once you have the visa in your possession, you can make travel arrangements and prepare for your journey to the United States.
The Annual and Renewable Options For This Scholarship
This is an annual scholarship opportunity. 
Other available scholarships to look at are R357,500 Stellenbosch University 2023 MA & PhD "Turning The TiDe" Scholarships for African Students or £10,000 Tuition Fee Awards Strathclyde Business School Masters Scholarships for International Students, University of Strathclyde, United Kingdom 2023.
All applicants should consult the contact webpage that is in the contact section of this page if a question has not been answered. Beforehand check the university's FAQs page to see if anything can be answered right away.
All students should check with the university website about any delays or changes to the open submission window or deadline time frame. This is the best way to see if anything needs to be reviewed or changed before submitting their application. Anyone can sign up to receive a university website newsletter to stay updated on the latest information.
Any student unsure about the rules and guidelines meant to be followed by the recipient should consult the website link provided. Anyone looking for more information that is not found on the website should contact the email address.
We also suggest that all applicants read through the information guideline page that is available through the original scholarship link. This way, the individual can navigate the website correctly and identify the real scholarship online application. So far there has been no mention of any delays for this opportunity or any cancellations.