Scholarship details
Full International Scholarship in Brunei
In an increasingly interconnected world, the pursuit of knowledge knows no boundaries. The University of Brunei Darussalam (UBD) has unveiled a global scholarship program for master's degrees and full-time PhD programs in 2024. This article delves into this golden opportunity, inviting eager minds worldwide to explore the riches of higher education in Asia.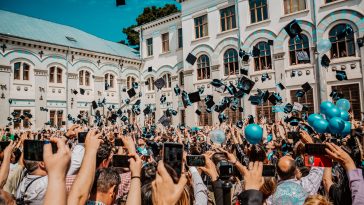 The Prestigious UBD
UBD's Academic Excellence: UBD, situated in Brunei, holds a prestigious position in the academic sphere, recognized by QS Asia University Rankings. UBD has established itself as a beacon of academic brilliance, offering a holistic educational experience that has garnered it the 86th rank in the continent and the 254th position globally. This impressive ranking reflects the university's commitment to excellence.
Diverse Postgraduate Fields: UBD caters to a wide range of academic interests, offering an array of postgraduate fields that span the spectrum of human knowledge. Whether your passion lies in Policy Studies, Education, Integrated Technologies, Health Sciences, Sciences, Arts, Business, or any other area, UBD provides an enriching environment for your academic pursuits.
Comprehensive Scholarship Coverage
Exemption from University Tuition: The UBD 2024 Full Scholarship encompasses exemption from university tuition, ensuring that your financial worries are set aside while you focus exclusively on your academic journey.
Monthly Subsistence Allowance: As an aspiring scholar, you will receive a monthly subsistence allowance to support your day-to-day needs, enabling you to immerse yourself in your studies fully.
On-Campus Accommodation: The scholarship offers comfortable on-campus accommodation, providing a serene environment to concentrate on your academic endeavors.
Round-Trip Airfare: The scholarship includes a round-trip airfare to your country of origin, making your journey to and from Brunei hassle-free. This thoughtful inclusion ensures that your transition to the heart of Asia is seamless.
Master's and Doctorate Programs
The UBD 2024 Full Scholarship opens doors to both master's degree and full-time PhD programs. This means that you can pursue an advanced degree and delve into in-depth research in your chosen field.
Pursuing a master's degree allows you to deepen your knowledge, acquire specialized skills, and enhance your career prospects. UBD's master's programs are designed to provide a comprehensive education that prepares you for leadership roles and advanced positions in your chosen field.
Opting for a full-time Ph.D. program allows you to become an expert in your study area. It's an opportunity to contribute to the global body of knowledge through groundbreaking research and innovative discoveries. UBD's doctoral programs are crafted to nurture your intellectual curiosity and guide you toward becoming a thought leader in your field.
Eligibility and Application Process
Who Can Apply: Any international student who can demonstrate a competitive academic level is eligible to apply. The scholarship is open to those who aspire to excel academically and contribute to their respective fields.
Academic Requirements: Applicants for the master's scholarship should hold an undergraduate degree, while those aiming for the doctoral scholarship should possess a master's degree. This prerequisite ensures applicants have a solid academic foundation to thrive in their chosen programs.
Language Proficiency: Proficiency in English, both spoken and written, is a must, as your academic pursuits will be conducted in this global language of knowledge. Proficiency in English ensures you can actively engage in coursework, research, and intellectual discourse.
Application Process: To apply, submit a formal application for the full scholarship through the University of Brunei Darussalam's online entry system. Additionally, prepare supporting documents, including transcripts, academic records, a personal statement, curriculum vitae, a motivation letter, and a demonstration of your English language skills.
Conclusion
In conclusion, the UBD 2024 Full Scholarship offers an unparalleled opportunity to explore the heart of Asia, enrich your academic pursuits, and experience the enchanting culture of Brunei. For those ready to embark on a journey of academic excellence, visit the official website of the University of Brunei Darussalam to delve into the details of the selection process and other relevant procedures.
Deadline:
The application deadline is July 31, 2024. Don't let this chance slip through your fingers – it's time to take your academic dreams to new heights in the vibrant heart of Asia, where the journey leads you to master's and doctoral excellence.
Page Link: