Scholarship details
Application Deadline: September 6, 2023
Don't miss out on the opportunity to apply for the fully funded DSU Scholarships in Italy for the 2024 academic term. These scholarships are offered by some of Italy's top 5 universities. The best part? You don't need an English certificate to apply, and there are no application fees.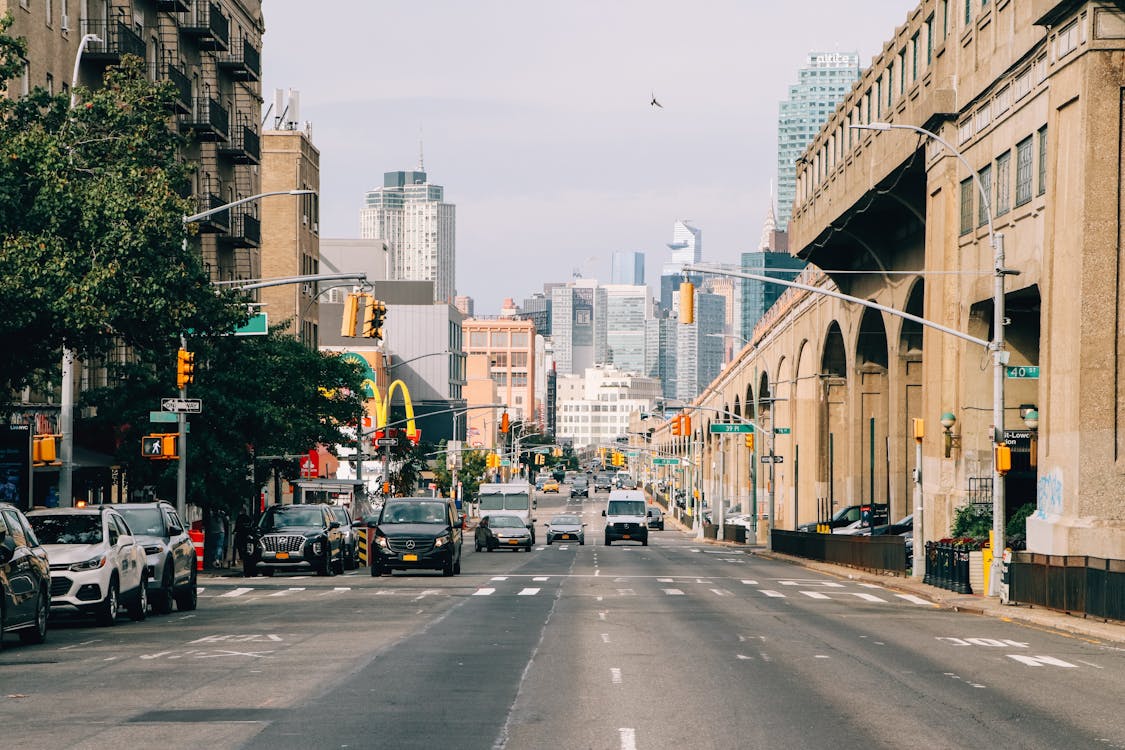 Image Source: Pexels
The "Diritto Allo Studio University" (DSU) scholarship is a fantastic opportunity. It's fully funded and can provide financial support of up to €6,806. Please note that the grant amount may be adjusted accordingly if you're also granted accommodation and two meals. Your eligibility for the scholarship will depend on your income status and ISEE.
This is a remarkable chance for students looking to further their education in Italy without the burden of additional expenses. Make sure to mark the September 6, 2023, deadline on your calendar and seize this opportunity to pursue your academic dreams in one of Italy's prestigious universities. Don't hesitate to apply!
Table of Content
Details of DSU Scholarships in Italy 2024

Institutions where you will carry out your studies

Levels and areas of study

Who can participate?

Scholarship endowment

Conditions that participants must meet

Documents are required to apply for DSU scholarships in Italy

Deadline to apply for DSU scholarships in Italy

Official link to apply for DSU Scholarships in Italy
Details of DSU Scholarships in Italy 2024
Institutions Where You Will Carry Out Your Studies
Levels and Areas of Study
Individuals interested in pursuing undergraduate and master's degrees in the fields of study available at the previously mentioned universities should take note of this opportunity. These universities offer a wide range of academic programs, making it possible to obtain both undergraduate and master's degrees in various disciplines.
Whether you're looking to kickstart your higher education journey with a bachelor's degree or seeking to advance your knowledge and career prospects through a master's program, these universities have something to offer. Their academic offerings encompass diverse subjects, ensuring aspiring students find a program that aligns with their interests and career goals.
Who Can Participate?
Individuals from Latin American countries holding a bachelor's/undergraduate or master's degree now have the opportunity to apply for DSU Scholarships in Italy. The good news is that no age restrictions are imposed on applicants for the DSU scholarship. Moreover, anyone who has successfully been admitted to an Italian university within the corresponding region can apply for DSU support.
This means that regardless of your age or specific Latin American origin if you have the academic qualifications and have secured admission to an Italian university in the designated region, you are eligible to seek assistance through the DSU scholarship program. It's an inclusive opportunity open to qualified candidates pursuing higher education in Italy.
Scholarship Worth
Beyond assisting with academic costs, the DSU Italian Government Scholarship offers substantial support for students' living and accommodation expenses, which is a remarkable advantage. Italy is known for its high rents, so covering accommodation is a significant benefit. Recipients of the DSU scholarship not only receive financial assistance for housing but also enjoy additional perks.
Winners of the DSU scholarship are entitled to a complimentary accommodation allowance, granting them access to Italian university residences. In cases where suitable housing is unavailable, the scholarship compensates for rental expenses. This ensures that students have a comfortable place to stay throughout their academic journey.
Furthermore, the DSU scholarship extends its support to include two free daily meals for an entire year. It's important to note that the total scholarship amount can reach up to €6,806. However, the grant will be adjusted accordingly if accommodation and two meals are provided. This comprehensive support package aims to alleviate the financial burdens often associated with pursuing higher education, allowing students to focus on their studies and personal growth.
Conditions That Participants Must Meet
Before applying for the DSU scholarship, students should be enrolled in an Italian university or have completed the pre-registration process. For DSU scholarships, there is no requirement for an English certificate, a "Letter of Experience," or any form of "Entrance Test." While these documents might be necessary for specific universities or programs, they are not prerequisites for the DSU scholarship application.
To qualify for the DSU scholarship, an applicant's annual income must be below €25,000. However, there's an opportunity for even more substantial benefits. Individuals with an annual income below EUR 12,000 can access additional privileges such as lodging and food support. It's worth noting that the lower the income, the greater the benefits that can be obtained.
It's important to be aware that the merit criteria for the DSU scholarship may vary from year to year. This variation depends on the number of students who apply for the scholarship in a given year. As a result, the scholarship's competitiveness may fluctuate, and candidates should stay informed about the latest updates and requirements to enhance their chances of success.
Documents Required to Apply for DSU Scholarships in Italy
1. Family Income Certificate: This certificate should include the full names, occupations, ages of all family members, and your individual income. It is necessary to verify the income certificate first with local authorities and then at the Italian embassy. Ensure that the income certificate reflects the income from the last calendar year.
2. Bank Certificate: Provide a bank certificate for each family member. In cases where family members are unemployed, students, or retired, you must provide supporting evidence, such as a retirement letter. There is no requirement to legalize the bank statement.
3. Property Certificate: If your family owns property, you must provide a certificate that details all the property's information. If you reside in a rented house, make sure to mention this in your application.
4. Passport/ID: Include a copy of your passport or identification card.
5. Italian Translation of Documents: Ensure that all your documents are translated into Italian if they are in a different language.
6. University Admission Letter/Pre-registration: This document proves that you are pre-registered as an international student at the university. Keep in mind that pre-registration occurs before official registration. DSU has a separate application deadline from university registration, so even if you haven't completed full registration or gained admission, you can still apply for the DSU scholarship.
7. Academic Records: Include your academic records to demonstrate your educational qualifications.
8. CV (Curriculum Vitae): Prepare a comprehensive CV highlighting your educational and professional background.
9. English Certificate: While not mandatory, having an English certificate can enhance your chances of being shortlisted for the scholarship. It's considered a valuable asset.
10. Letter of Recommendation: Obtain a professionally written recommendation supporting your scholarship application.
11. Motivation Letter: Craft a compelling motivation letter that outlines your aspirations, goals, and reasons for seeking the DSU scholarship.
12. Detailed Study Programs and Course Descriptions: Include a document that provides a thorough overview of your study programs and course descriptions. Mention the total hours of courses or training activities completed as part of your academic program.
These documents collectively form a comprehensive application package. Be sure to adhere to the specific requirements and guidelines provided by the DSU scholarship program to increase your chances of success.
Deadline to Apply for DSU Scholarships in Italy
The application deadline for the DSU Scholarships for the 2023-2024 academic year is set for September 6, 2023, at 1:00 pm (Italy time). This deadline applies to students who are currently enrolled or planning to enroll in three-year degree programs, master's degrees, and single-cycle programs.
Notification of successful candidates for bachelor's and master's programs will be made on November 30, 2023.
As a general pattern, this scholarship opportunity typically becomes available every year in the months of May and June, with application deadlines typically falling in August or September.
Official link to apply for DSU Scholarships in Italy
The link to apply depends on the university you want to apply to: