Scholarship details
Navigating the scholarship application process can be a daunting task for many students. Often, students shy away from seeking scholarships due to concerns about their competitiveness or their chances of success. The thought of writing scholarship essays can also be intimidating.
If you face these challenges, there's good news for you! Dosomething.org offers a range of scholarships designed to alleviate these concerns. These scholarships are intended to assist students in securing financial support for their education.
What sets Dosomething Scholarships apart is their accessibility. Unlike many scholarships that primarily consider academic achievements, Dosomething.org awards scholarships with a different approach. They prioritize qualities and actions beyond academic performance.
To better understand Dosomething.org awards scholarships and the application process, continue reading below. This opportunity could be the key to helping you overcome financial barriers to your education.
Table of Contents
About the Sponsor: Dosomething
Level/ Field of Study
Host Nationality
Eligible Nationality
Number of Dosomething Scholarships
The Eligibility for Dosomething.org Scholarships
How to Apply for Dosomething Scholarships 2023
Dosomething Scholarships 2023 Deadline
Dosomething.org Scholarship FAQs
About the Sponsor: Dosomething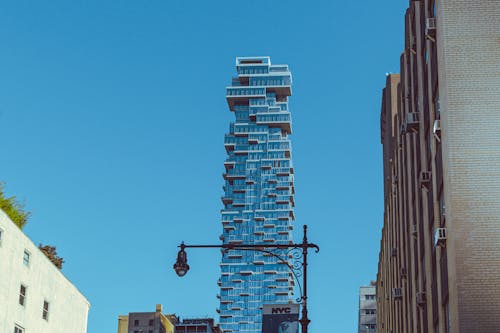 Image Source: Pexels
This worldwide non-profit organization is dedicated to inspiring young individuals to create positive changes in their communities, whether in the digital realm or in real-life scenarios. They achieve this through impactful campaigns. At the helm of this organization is CEO Aria Finger, who guides its mission and initiatives.
The organization's roots trace back to its co-founders, American actor Andrew Shue and his childhood friend Michael Sanchez. In 1993, they embarked on this journey with a clear vision. Their motivation was twofold: to empower the younger generation to take on active roles as responsible citizens and leaders, all while infusing a sense of enjoyment into community engagement. Through their efforts, they sought to make participation in community activities an enjoyable and fulfilling experience for young people.
Level/ Field of Study
The Dosomething.org Scholarships provide financial assistance for college programs. Whether you're pursuing an undergraduate degree or aiming for a master's program, these scholarships support students seeking to advance their studies in 2023.
To explore additional scholarship opportunities tailored to your specific needs, you can simply click on the links within various categories. These links will guide you to a wealth of other scholarships that may be available to you in the current year. It's a valuable resource for anyone looking to fund their education.
Host Nationality
The Dosomething Scholarships for the year 2023 will be hosted by Dosomething, a prominent organization based in the United States. These scholarships, known as the Dosomething.org awards scholarships, are specifically designed for students who plan to pursue their education at institutions within the United States.
If you are an international student with aspirations of studying in the United States, it's worth exploring the outstanding scholarship opportunities available for such endeavors. These scholarships can be a significant source of support in making your educational dreams in the United States a reality.
Eligible Nationality That Can Apply
The Dosomething Scholarships for the year 2023 are open to young individuals who are citizens of the United States, aged 25 or younger, and either reside in the US or Canada or hold citizenship in either country while living abroad.
If you find yourself in the process of deciding on a college or university for your education, there's some flexibility with these scholarships. They don't come with a strict time limit, meaning that you have the opportunity to take your time in making your educational choices.
The Eligibility for Dosomething.org Scholarships
Scholarship Benefit
Individuals applying for the Dosomething.org Scholarships can secure scholarship awards ranging from $1,000 to $5,000 if they are fortunate enough to be selected as winners. These scholarships can serve as a significant financial boost to support their educational pursuits, providing valuable assistance in achieving their academic and career goals.
Number of Dosomething Scholarships
The number of Dosomething.org Scholarships offered in a year varies depending on the campaign.
The Dosomething Scholarships for the year 2023 stand out as one of the most accessible scholarship opportunities available. This organization is dedicated to breaking down financial barriers to higher education. To participate in the Dosomething.org College Scholarship program, certain eligibility criteria are in place:
1. Age Requirement: Applicants must be at least 13 years old, making this scholarship accessible to a wide age range, including individuals up to 25 years old.
2. College Funding: Each candidate should seek financial support for their college studies. This means that if you're pursuing higher education, you're eligible to apply.
3. Residency: Applicants must be residents of either Canada or the United States.
The Dosomething.org College Scholarship program prides itself on having some of the most inclusive eligibility criteria among scholarship awards. This makes it an excellent opportunity for individuals seeking financial assistance for their college education.
How to Apply for Dosomething Scholarships 2023
The Dosomething.org scholarships offer a unique opportunity as they don't require applicants to be currently enrolled in a university. This means that you can still apply even if you're a young student unprepared to attend college. If you are selected as a scholarship winner, the organization will hold your scholarship indefinitely until you decide to pursue higher education.
The application process for Dosomething.org scholarships is refreshingly straightforward and consists of three simple steps. They have streamlined it to ensure that it only takes a few minutes to complete:
1. Volunteer for a Campaign: First, applicants must choose a campaign that resonates with them and register by following the provided link.
2. Complete the Campaign: Participants must actively engage in and complete the chosen campaign.
3. Submit Proof: Finally, each candidate must take a photo of themselves showcasing their campaign involvement and upload it.
It's worth noting that scholarship winners are chosen through a random drawing. Typically, winners for each campaign are announced within 3 to 4 weeks after the campaign's conclusion. Winners will receive notifications via text message or email. This straightforward process makes it easy for young individuals to apply and potentially secure valuable scholarship support for their future education.
Dosomething Scholarships 2023 Deadline
The registration deadline for Dosomething Scholarships in 2023 typically aligns with the conclusion of each campaign, which usually falls in the last month of the campaign period. These campaigns cover various important topics, such as advocating for fairer school punishment, promoting recycling, and raising awareness about cancer.
One notable feature of this scholarship program is its lack of strict academic requirements. No minimum grade point average (GPA) is needed, and there's no need to complete a special application form.
Many students appreciate the Dosomething scholarship because it eliminates the need for time-consuming essays. Plus, the selection process doesn't rely on the subjective judgment of a sponsor to determine the award recipients. This makes the scholarship process more accessible and fair to a wider range of students, offering a valuable opportunity for financial support to pursue their educational goals.
Dosomething.org Scholarship FAQs
Is Dosomething.org Scholarship worth it?
Yes, the Do something.org Scholarship is legit. This scholarship was founded by actor Andre Shue and his childhood friend Michael Sanchez. Since its inception, DoSomething.org has awarded $1.2 million in scholarships over the past 6 years to over 300 winners. See last month's winners here.
How do I get Dosomething.org Scholarship?
To get this scholarship, you must volunteer for one of the numerous campaigns on their site. Then, you must complete these campaigns and take a video that you will upload to show that you have completed your campaign.
What is the selection method for Dosomething.org Scholarship?
Winners are selected randomly, but you're likely to be selected as a winner if you meet the eligibility requirements.
How much is Dosomething.org Scholarship worth?
Dosomething.org scholarship is worth $5,000, and students who have yet to get into college can apply as they keep their money until they gain admission.