Scholarship details
If you're a high school student, college student, or an adult seeking ways to finance your college education, consider the College JumpStart Scholarships as a potential opportunity.
The College JumpStart Scholarships are currently accepting applications. This annual scholarship program is a performance-based competition available to students in various educational stages, including 12th-grade, undergraduates, and non-traditional students. The top prize is a $1,000 scholarship, which can be utilized towards tuition fees at any accredited university or college in the United States.
Table of Contents.
JumpStart College Scholarship

scholarship benefit

Eligibility for the Jumpstart Scholarship Application

Level/field of study

Host nationality

Eligible Nationality

Jumpstart College Scholarship Application Procedures 

College Jumpstart Scholarship Application Deadline

College Jumpstart Scholarship FAQs
About The JumpStart College Scholarship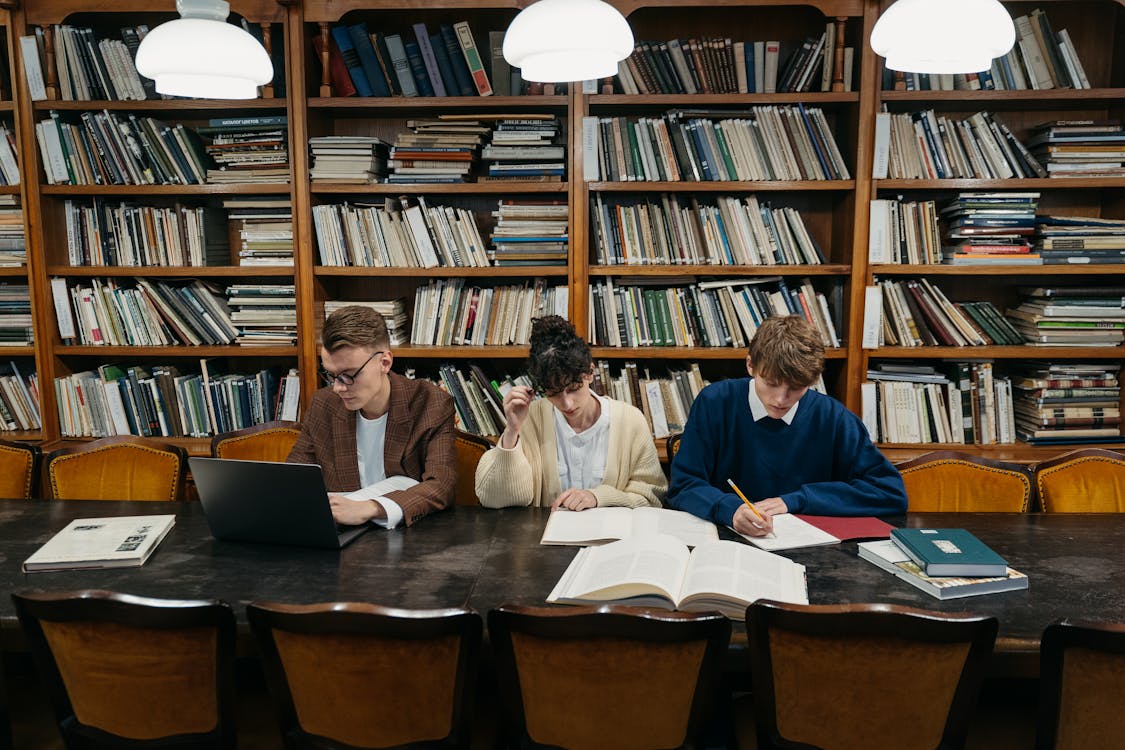 Image Source: Pexels
The JumpStart College Scholarship 2023 is made possible through generous contributions from corporations and organizations. If you are a high school student, a college student, or an adult seeking financial assistance for your college education, this scholarship presents an excellent opportunity for you.
Related: The Full Journey Coolidge $5,000 Scholarship Program, 2023
The JumpStart College Scholarship Fund is supported by private individuals and commercial entities passionate about empowering students to pursue their academic dreams. Every dollar donated is dedicated to supporting deserving students in their educational endeavors. The values upheld by the College Scholarship Awards are centered around hard work, perseverance, and a genuine love for learning.
The benefit of The JumpStart College Scholarship
The fortunate recipient of the College JumpStart Scholarship will be awarded a generous $1,000 scholarship specifically designed to alleviate the financial burden associated with training costs. The financial assistance provided by this scholarship will enable the recipient to focus more on their studies and personal growth, empowering them to achieve their academic goals without worrying about the financial aspect.
Eligibility for the 2023 Jumpstart Scholarship Application
In order to be eligible for this scholarship, it is essential to fulfill the following criteria:
1. Enrollment in Grade 10, Grade 11, or Grade 12, or alternatively, being a non-traditional student or college student.
2. Being a citizen of the United States or a legal resident.
3. Residing in the United States, with plans to attend a licensed 2- or 4-year college, university, or vocational school.
4. Demonstrating a firm commitment to utilizing education as a means to enhance not only your own life but also the lives of your family and/or community.
Related: 2024 Top Scholarships for College Students in California
By meeting these requirements, you will be able to proceed with your application for this scholarship opportunity.
The Scholarship Eligible Level/field of study
The 2023 College Jumpstart Scholarship is for the following categories of students:
Incoming freshman

Incoming transfer (undergraduate)

First-year student

Second-year student

Junior

Elderly
Host nationality
The College JumpStart Scholarship is organized and administered by The College JumpStart Scholarship Fund within the United States.
Eligible Nationality
The JumpStart Scholarship Program is available to international and local students in America.
Jumpstart College Scholarship Application Procedures
To apply for the Scholarship Program, interested applicants need to fill out the online application form, which can be accessed through the provided link. The application form includes a personal statement section where you can share your story and aspirations. If you have any further inquiries or require additional information, please feel free to reach out to us via email at [email protected].
Click here to access the application form
The College Jumpstart Scholarship Application Deadline
The deadline to submit your application for the current scholarship is April 15 annually, at midnight. It is important to ensure that your application is completed and submitted before this specified deadline to be considered for the scholarship opportunity.
Jumpstart College Scholarship FAQs
How much is the value of this scholarship?
The College JumpStart Scholarship awards a sum of $1,000 to the selected recipients.
Is this scholarship legitimate?
Yes, the College JumpStart Scholarship is a genuine opportunity. It is an annual merit-based competition that focuses on students' achievements and abilities without taking financial needs into account. The scholarship is open to students in grades 10-12, college students, as well as non-traditional students.