Scholarship details
The Canon Collins Trust, in collaboration with the Mail and Guardian, is thrilled to announce a fantastic opportunity for aspiring journalists, communicators, and media enthusiasts. They are offering a scholarship for a one-year Master's degree in Journalism, Communications, or Media Studies in 2023.
This scholarship aims to empower remarkable individuals who are deeply passionate about promoting social justice in southern Africa. It is specifically designed for those who believe that pursuing a postgraduate degree is crucial in enhancing their abilities as media specialists, enabling them to drive positive social change, especially in the field of Education.
Thanks to the generous support from the Sol Plaatje Educational Project (SPEP), the funding for these scholarships has become a reality. This partnership has made it possible to provide deserving individuals with the financial assistance they need to pursue their academic dreams and contribute to the betterment of society.
If you are excited about this opportunity and wish to apply, we encourage you to dive into this enlightening article. It will provide you with all the necessary information you need to know about this prestigious award. Discover the eligibility criteria, requirements, application deadline, and much more. Furthermore, the table below offers a comprehensive overview of what you can anticipate throughout this remarkable journey.
Don't miss out on this incredible chance to advance your education and significantly impact society. Read on and take the first step towards transforming your passion for social justice into a reality!
About the Canon Collins Scholarship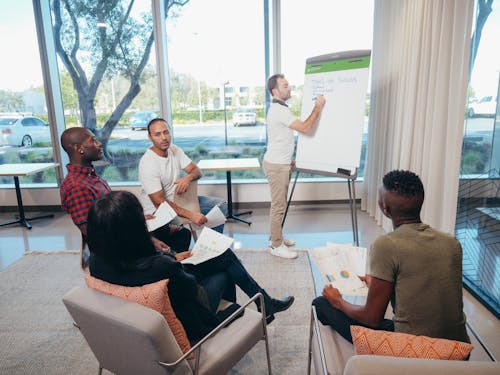 Image source: Pexels
Get ready to seize an incredible opportunity with the Canon Collins Trust! They are providing funding for a one-year master's program that enhances your academic journey and opens doors to expand your networks and develop your leadership abilities through a series of exciting events.
As part of this unique opportunity, you will be paired with a highly esteemed educator and writer who will serve as your mentor, guiding you along your path to success. This invaluable mentorship will help you refine your skills and unlock your full potential.
But that's not all! Once you complete your master's degree, you will embark on a rewarding 12-month paid internship as a Reporter specializing in the field of education for the prestigious Mail & Guardian publication. This hands-on experience will provide you with real-world exposure and the chance to make a meaningful impact in the realm of education journalism.
The Canon Collins Trust is dedicated to empowering future leaders like you, supporting your growth, and enabling you to become a catalyst for positive change in society. Don't miss out on this golden opportunity to further your education, expand your horizons, and kickstart your career in journalism. Apply now and prepare for an exciting journey that will shape your future!
Eligibility Requirements
For all the eager applicants out there, here are the eligibility criteria that you need to meet in order to be considered for this incredible opportunity:
1. You must be a South African citizen and currently reside in South Africa. This scholarship is specifically designed to support individuals from within the country.
2. You should hold a good honours degree, with a minimum of second class, upper division or an equivalent qualification. If you are in the final year of your undergraduate studies, graduating in the year of application, you are also eligible to apply.
3. The scholarship is open to those applying for a one-year full-time Master's course in journalism, communication, or media studies at any South African university. Alternatively, you can also apply if you are pursuing a two-year course in this field.
4. You must be available for a 12-month paid internship as an Education Reporter with the renowned Mail and Guardian publication in the year 2023. This internship will provide you with invaluable hands-on experience in the field.
Additionally, the selection committee will give preference to applicants who can demonstrate a genuine commitment to educational issues in South Africa. This commitment can be showcased through your work experience, volunteer activities, or activism involvement.
If you meet these requirements and are passionate about making a difference in the field of journalism and education, don't hesitate to apply. This is your chance to shine and contribute to positive change in South Africa. Good luck!
The Worth of Canon Collins 2023 Fellowship
Prepare to embark on an exciting journey with the Canon Collins Social Change Journalism Fellowship! This extraordinary opportunity offers you a range of incredible benefits:
Firstly, you will receive financial support to cover your study costs throughout the duration of your program. An amount of R60,000 per academic year will be contributed to assist you on your educational path.
But that's not all! As part of this fellowship, you will also secure a coveted 12-month paid internship with the esteemed Mail and Guardian organization. This internship will provide you with invaluable hands-on experience in the field of journalism, allowing you to apply your skills and make a real impact.
Furthermore, you will be mentored by the highly respected educator and educational writer Dr. Sara Black. Dr Black's guidance and expertise will help you refine your skills, expand your knowledge, and unlock your full potential.
In addition to the mentorship, you will have the opportunity to participate in organized events that are designed to enhance your academic and leadership abilities. These events will provide a platform for networking, allowing you to connect with like-minded individuals and experts in the field.
The Canon Collins Social Change Journalism Fellowship is committed to supporting your academic growth, equipping you with the necessary tools, and empowering you to become a force for positive change. Don't miss out on this incredible chance to further your studies, gain practical experience, and strengthen your skills. Apply now and prepare for a transformative journey that will shape your future in journalism!
Application Method
Click the BUTTON below to apply.
Last application delivery date:
The deadline for applications is 15:00 GMT on Friday, November 3, 2023.
For more information: Visit the official website