Scholarship details
Welcome to the thrilling Annual Antibodyguide Research Grant application page! Prepare to embark on a captivating journey of scientific exploration and discovery. This exceptional opportunity has been crafted specifically for ambitious students and researchers who possess a burning desire to delve deeper into the fascinating realm of antibodies. Get ready for an extraordinary chance to gain recognition and support for your outstanding dedication to advancing our knowledge of antibodies and their remarkable applications.
Now, let us reveal the abundance of valuable information about this prestigious Grant! Whether you're a budding scientist or a seasoned researcher, this grant has been tailored to inspire and empower individuals who possess an insatiable curiosity and an unwavering passion for unraveling the mysteries of antibodies.
You may be wondering, "Am I eligible?" Fear not, for the eligibility criteria have been carefully designed to be inclusive and accommodating. As long as you have a fervent interest in antibodies and actively engage in their study and research, this Grant welcomes you with open arms. We firmly believe in embracing a diverse range of backgrounds and perspectives, as they bring forth unique insights to the world of antibody research.
Are you prepared to take the leap and submit your application? The application process is as smooth as silk. Simply follow the provided clear instructions and use your application as a platform to showcase your enthusiasm, dedication, and brilliance. Share your personal journey, highlight your achievements, and articulate your vision for advancing our understanding of antibodies.
Now, here's the cherry on top: the chance to receive a generous grant of $1000! Imagine the possibilities: acquiring essential research materials, attending conferences, or even fueling your scientific aspirations. This grant serves as not just a monetary reward, but also a token of recognition for your unwavering commitment to the captivating field of antibodies.
So, dear adventurer, seize this extraordinary opportunity and set forth on your journey to make a lasting impact in the world of antibody research. Unleash your creativity, ignite your passion, and let your scientific spirit soar. Take the initiative to apply for the Annual Antibodyguide Research Grant today, and unlock the doors to endless possibilities!
About the AntibodyGuide Research Grant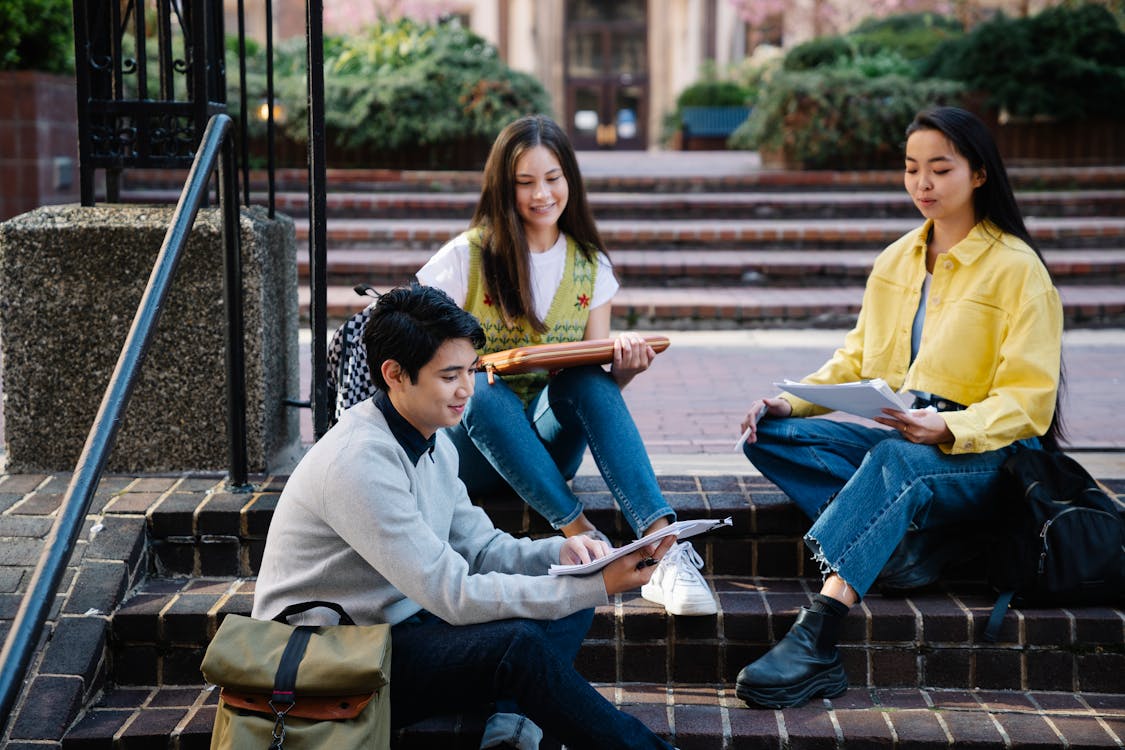 Image source: Pexels
Welcome to the captivating world of the Antibodyguide Research Grant! This prestigious program is an annual celebration of knowledge and innovation in the fascinating realm of antibody research. At its core, this Grant recognizes the pivotal role that antibodies play in diverse scientific disciplines such as medicine, biotechnology, and diagnostics.
Why are antibodies so important, you may ask? Well, they hold the key to unlocking groundbreaking discoveries and transforming the landscape of human health. These tiny, yet mighty, molecules possess the incredible ability to identify and neutralize harmful invaders in our bodies. They act as powerful defenders, safeguarding our well-being and serving as crucial tools in the fight against diseases.
The Antibodyguide Research Grant is dedicated to empowering and rewarding passionate researchers and students who share our vision of exploring the vast potential of antibodies. We believe that by delving deep into their mysteries, we can uncover revolutionary breakthroughs that will shape the future of healthcare and contribute to scientific advancements.
This Grant is not only a financial support system, but also a platform that nurtures and recognizes the tireless efforts of those who dedicate themselves to this vital field. It offers a unique opportunity to push boundaries, expand horizons, and turn ambitious ideas into reality.
Picture yourself as part of this dynamic community of researchers and students, all driven by a common goal: to unravel the secrets of antibodies and harness their full potential. Through this Grant, you gain access to invaluable resources, expert guidance, and a network of brilliant minds who share your passion for scientific exploration.
So, whether you're a seasoned researcher or an aspiring student eager to make your mark, the Antibodyguide Research Grant invites you to join this exciting journey of discovery. Together, let's revolutionize the way we understand and utilize antibodies to improve human health and create a brighter future for all.
Apply now and become a catalyst for change in the captivating world of antibody research. Your ideas and dedication could be the spark that ignites a revolution in scientific knowledge and transforms lives. The Antibodyguide Research Grant eagerly awaits your groundbreaking proposals and promises to support and reward your unwavering commitment to advancing the frontiers of antibody research.
Eligibility Criteria for the Research Grant
In order to qualify for the highly coveted Antibodyguide Research Grant, applicants need to meet the following criteria:
1. Enrollment: You must currently be a full-time student or researcher at a recognized and accredited university or college. We value the dedication and commitment that comes with being actively engaged in academia.
2. Passion for Antibody Research: Show us your genuine interest in the captivating world of antibody research and its vast potential applications. We seek individuals who are truly enthusiastic about unraveling the mysteries surrounding antibodies and exploring their wide-ranging implications.
3. Compelling Essay: Paint a vivid picture of your research goals, motivations, and how you plan to contribute to the field of antibody research. Your essay should be a powerful testament to your dedication and vision. We're eager to hear about your unique perspectives and the impact you aspire to make in this dynamic field.
4. Grant Terms and Conditions: Applicants must agree to the terms and conditions of the Grant, which includes the publication of their essay and an acknowledgment of their achievement if they are selected as a recipient. We believe in celebrating and sharing the remarkable work of our grant winners with the scientific community.
So, if you meet these eligibility requirements and are ready to seize the opportunity to make a mark in antibody research, we encourage you to take the leap. Submit your application, dazzle us with your passion and potential, and unlock the chance to receive the prestigious Antibodyguide Research Grant. Remember, this is your chance to contribute to the exciting world of antibody research and leave a lasting impact on the scientific community. Good luck!
Application Process for the AntibodyGuide Research Grant
Embarking on the journey to apply for the Antibodyguide Research Grant is as simple as it gets. Follow these straightforward steps to submit your stellar application:
1. Craft an Engaging Essay: Take the time to compose a well-crafted essay of at least 500 words that showcases your burning passion for antibody research. Pour your heart into explaining why this grant is crucial for your aspirations. Address your research goals, motivations, and outline how you plan to make a significant contribution to the field. Let your words paint a vivid picture of your dedication and vision.
2. Submit Your Application: Once you have polished your essay, it's time to submit your application. Send it to our designated email address [email protected]. Make sure to meet the annual deadline of January 1st to ensure your application receives the attention it deserves.
3. Thorough Review Process: Rest assured that every application and essay will receive careful consideration. Our team will meticulously review each submission, assessing the quality of the essay and recognizing the potential impact you can make in the field of antibody research.
4. The Awaited Announcement: By January 31st, the wait will be over. The selected grant winner will receive a notification via email, signaling their outstanding achievement. It's an exhilarating moment to learn that your dedication has been recognized. Prepare to celebrate your success!
5. Granting the Reward: As the chosen recipient, you will be awarded a generous $1000 grant. This monetary support is designed to provide assistance for your studies and research, allowing you to take bold strides forward in the captivating world of antibody research.
Now, armed with this knowledge, take the leap and begin your application journey. Craft an essay that captivates, submit it on time, and await the life-changing announcement. The Antibodyguide Research Grant eagerly awaits your exceptional application. It's time to seize this incredible opportunity and propel your passion for antibody research to new heights. Best of luck!
Terms and Conditions
When you apply for the Antibodyguide Research Grant, it's important to understand and agree to the following terms and conditions:
1. Original Work: The essay you submit must be entirely your own creation. Plagiarism and any form of academic dishonesty are strictly prohibited. We value originality and integrity in the pursuit of knowledge.
2. Publication Rights: As the Grant committee, we reserve the right to publish the winning essay on our website and other promotional materials. Your remarkable work may serve as an inspiration to others and contribute to the advancement of antibody research.
3. Research Expenses: The funds granted through this program are intended solely for research-related expenses. These may include tuition fees, books, research materials, or any other necessary resources that contribute to your pursuit of knowledge in the field of antibody research.
4. Direct Payment: If selected as the grant recipient, the awarded funds will be paid directly to your educational institution. This ensures that the financial support reaches its intended purpose of assisting you in your academic endeavors.
5. One-Time Award: It's important to note that the Antibodyguide Research Grant is a one-time award. It cannot be renewed or applied for in subsequent years. Therefore, make the most of this exceptional opportunity to fuel your passion for antibody research and create a lasting impact.
If you possess an unwavering passion for antibody research and aspire to make a meaningful contribution in this field, don't miss out on the chance to apply for the Annual Antibodyguide Research Grant. By submitting your application and sharing your research goals, you open the door to becoming the fortunate recipient of a $1000 grant, providing vital support for your studies. Remember, the application deadline is January 1st. We eagerly await your submissions and look forward to celebrating the advancements you will make in the captivating realm of antibody research!
Official Scholarship Link