Scholarship details
The 2024 Application for the Facebook Reader Income Program is currently open! This program is designed for news organizations located in Central and Eastern Europe. If you're a publisher from countries like Poland, the Czech Republic, Slovakia, Estonia, Latvia, or Lithuania, this is a chance you shouldn't miss. You have until September 28 to apply for this valuable training opportunity.
To make sure your application goes smoothly, take a moment to read through this article. It contains all the information you need to know about the program. You'll find details about who is eligible to apply, the requirements you must meet, the deadline for submitting your application, and much more. If you're curious about what's in store, the table below will give you a quick preview of what you can expect from the program. Don't let this opportunity pass you by!
About the Facebook Reader Revenue Accelerator Program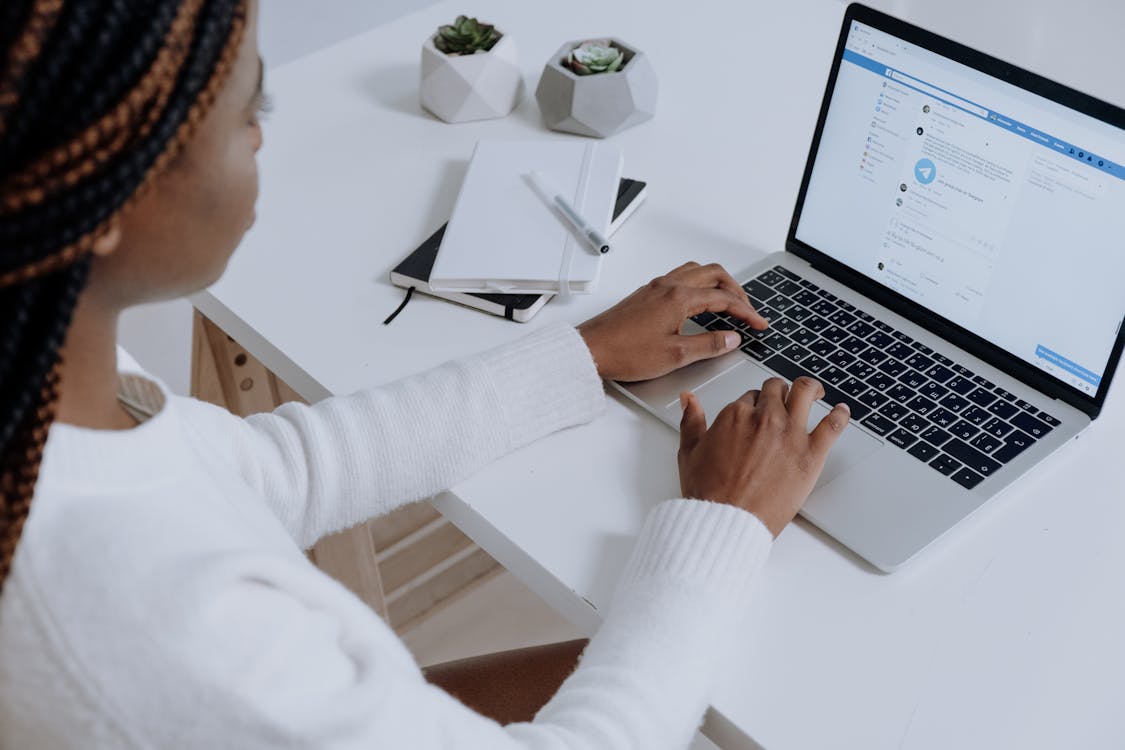 Image Source: Pexels
The Facebook Journalism Project's Accelerator program is a supportive initiative that assists news publishers in creating strong and lasting businesses. Made possible and arranged by the Facebook Journalism Project, each Accelerator offers a three-month duration of practical workshops guided by experienced professionals from the news industry. Additionally, nonprofit journalism organizations manage grants, and useful insights about top-notch business strategies are provided through regular reports.
Leading this Accelerator is Tim Griggs, who serves as the CEO. Tim Griggs brings a wealth of experience as an independent consultant and advisor, having held significant roles in prestigious news organizations like the New York Times and Texas Tribune. Under his guidance, the Accelerator program aims to provide publishers with the knowledge, tools, and support they need to thrive in the dynamic world of journalism.
Facebook Reader Income Program Scholarship Value
The Facebook Journalism Project, in collaboration with the International Center for Journalists (ICFJ), offers a special learning series to empower a group of 15 chosen editors. This program is designed to provide these editors with intensive training, personal coaching, and grants totaling $50,000. The goal is to assist journalists in strengthening their revenue strategies based on their readers.
To be a part of the Central and Eastern Europe Reader Income Accelerator, individuals should apply by September 28. The program is set to kick off in mid-October and will continue until early 2022. During this time, participants will engage in live virtual sessions led by seasoned trainers who will guide them through engaging and informative lessons.
These lessons are built upon the foundation of weekly expert training from leaders in the industry. This guidance will help participants in the Accelerator fine-tune their strategies for generating revenue from readers. Moreover, the program will present an opportunity to delve into Facebook's advertising solutions, allowing participants to explore effective ways to reach their audience.
For publishers who are selected, there's an added advantage. They will receive strategic consulting support, specifically focused on growing subscribers on platforms like Facebook and Instagram. This growth will be achieved through the utilization of tools like Facebook Ads and other paid solutions. Publishers who are keen on this extra training can express their interest by indicating so in the provided request form. It's a valuable chance to enhance revenue models and foster stronger connections with their audience.
Who Is Eligible for the Facebook Reader Income Program?
For those interested in joining this program, it's important to meet specific requirements and submit the application by the September 28 deadline. Here's what you need to know:
1. Your News Organization: To be eligible, your news organization must be situated in Poland, the Czech Republic, Slovakia, Estonia, Latvia, or Lithuania. It can take any form, be it digital, print, or broadcast, as long as it consistently produces news content that is relevant to the public.
2. Reader Revenue Business: Your news organization should either already have a reader revenue business in place (like membership, subscription, or donation models), or you should have clear plans to launch one within the next ninety days.
3. Commitment to Program Requirements: If selected, your news organization needs to commit to fulfilling certain program requirements, which include:
– Forming a Team: You should be ready to assemble a team of two to five members from various roles within your organization.
– Time Investment: This team will dedicate around five weekly hours to the program. This includes participating in group sessions and coaching calls from your own team.
– English Communication: Among your team members, there should be at least two individuals who can effectively communicate in English when translations are not available.
4. Sharing and Confidentiality: It's important to be willing to openly share the results of the tests your organization conducts during the program. These insights will be shared with other program participants for mutual learning. At the same time, maintaining the confidentiality of other program participants' results is crucial.
By meeting these criteria and embracing the commitments outlined, your news organization can potentially benefit from this enriching program, enhancing its strategies and practices for reader revenue growth.
See the full terms and conditions here.
Application Deadline for Facebook Reader Income Program
The application closes on September 28. This program builds on other regional Facebook Journalism Project initiatives, including a recent Video Accelerator program in partnership with ICFJ for publishers in Central and Eastern Europe that helped participants hone their digital storytelling skills.
Click the BUTTON below to apply.