Scholarship details
Edith Cowan University in Australia offers the ECU-Perth Wildcats Basketball Industry Ph.D. Scholarship presents an excellent opportunity for both Australian and International candidates, the prestigious scholarship provides a generous stipend of $37,000 AUD annually, and successful candidates can benefit from it for a maximum of 3.5 years. Additionally the students will be having an access to a project budget throughout their candidature.
The ECU-Perth Wildcats Basketball Industry Ph.D. Scholarship not only offers financial support but also provides an invaluable chance for the selected candidate to immerse themselves in the dynamic and high-performance environment of the Perth Wildcats. This unique opportunity enables the applicant to gain hands-on, applied experience while pursuing their research endeavors. Being one of the scholars for the scholarship mean having a world-class facilities and cutting-edge equipment's on research especially made by both the Perth Wildcats organization and Edith Cowan University (ECU). The combined supports will ensure that all successful students can conduct their research in an optimal settings and can take advantage to the latest resources that can enhance their academic outcomes.
The candidates can directly engage with the basketball professionals and gain more practical insights and contribute to a real-world application of their research projects. This industry engagement adds a practical dimension to the academic pursuit, fostering a well-rounded and comprehensive understanding of the basketball domain.
Scholarship Provider: Edith Cowan University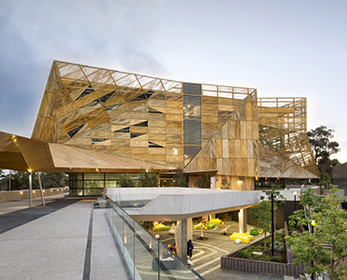 Source: Edith Cowan University
Admitting students to Edith Cowan University (ECU) is one of the best decisions they can make, as it offers the perfect setting for becoming ready graduates. Situated in Western Australia, ECU's focus on industry-relevant teaching and research, along with a supportive study environment and state-of-the-art facilities, empowers students not just to survive but to thrive.
Since its establishment in 1991, the university has been committed to reshaping higher education through its distinctive and inspiring campus. The courses at ECU are specially designed in partnership with industry experts, and the faculty staff bring extensive industry networks and experience to enhance every student's knowledge.
The university world-class research goes beyond medical practice, positively impacting health outcomes and overall quality of life. They take advantage of its  unique geographical location, bridging the gap between the natural environment and the built environment. Additionally, their research is at the forefront of shaping the digital future, addressing the challenges brought on by the digital revolution. Furthermore, the university efforts contribute to shaping the culturally-rich society we inhabit today, providing valuable insights and safeguarding every communities.
The university is proud to have a numbers of outstanding researchers and they leverage their expertise to provide high-quality research and conduct an appropriate protocols in research.
About the Project 
The research aims to enhance performance and minimize injuries in Professional Basketball through an industry-embedded PhD partnership with the Perth Wildcats (NBL) and Edith Cowan University (ECU). The project will focus on developing improved screening measures, monitoring techniques, and record management to optimize performance and injury prevention among elite basketball players.
The ultimate goal is to establish a world-leading approach to performance enhancement and injury prevention within the high-performance team of the Perth Wildcats. The research projects will be supervised by the renowned experts and supervisors.
Scholarship Summary 
Applicant's Nationality: Local and International
Degree Level: PhD
Number of Awards: NA
Fields: Philosophy
Duration: Three and Half years
Scholarship Awards: $37,000 AUD
Scholarship Country: Australia
Renewable: Yes
Offered Annually: Yes
Scholarship Eligibility
The applicants must meet the eligibility criteria and admission requirements of the university before proceeding with the application process.
Students must be enrolled in the Doctor of Philosophy as a full-time students
Must be holding a bachelors degree with 1st class honor or masters degree in sports science or equivalent fields.
Must have a good communication skills in oral and written English.
If applying with a Masters qualification other than a Master by Research, they should have the equivalent of 6 months full-time research experience. This research experience should include a research output involving the conception and design of the project, as well as the analysis and interpretation of findings.
Selection Criteria 
Highly motivated PhD candidate with a background in sports science or relevant experience in team sports.
Proficient in research and scientific writing with a keen eye for detail and commitment to data quality.
Experience in handling and analyzing large datasets or a demonstrated capacity to learn these skills.
Enthusiastic about learning and embracing a multidisciplinary perspective.
Strong collaboration and communication skills in English, both written and verbal.
Desirable Requirements
Experience in a sports science research environment.
Additional knowledge and expertise in team sports.
Proficiency in data wrangling and data visualization.
Language Requirements 
A minimum overall band score of 6.5 in the IELTS Academic test, with no individual band score less than 6.0.
Possession of a Bachelor's degree from a country specified on the English Proficiency Bands page.
Successful completion of 0.375 EFTSL (Equivalent Full-Time Study Load) of postgraduate-level study or higher at an Australian higher education provider or its equivalent.
In certain cases, applicants may be considered based on equivalent prior learning, which includes at least five years of relevant professional experience.
Alternatively, other tests, courses, or programs specified on the English Proficiency Bands page may also be accepted.
Scholarship Awards 
The prestigious scholarship will provide the successful students with a generous stipend amounting to up to $37,000 AUD Annually for a maximum of 3.5 years. The recipient will also be receiving the following:
Access to the Project Budget
Research Initiatives fees
Personal development
Travel related requirements
Application Deadline 
The deadline to complete and submit the application is until August 15, 2023. Late and incomplete application will not be considered and will be automatically rejected.