Scholarship details
Great opportunities await those seeking a Master's degree program at the esteemed University of Groningen in the Netherlands. The Eric Bleumink Fund award is up for grabs, offering a fantastic chance to internationalize your postgraduate education.
Before diving into the application process, it's important to get acquainted with all the juicy details of this prestigious award. Take a moment to explore the eligibility criteria, the incredible worth of the grant, the step-by-step application guide, and of course, the application deadline. To get a glimpse of what lies ahead, check out the handy table below:
So, why wait? Seize this golden opportunity and embark on your academic journey at one of Europe's top universities. Apply now for the 2023 Eric Bleumink Fund award!
Who is eligible for Eric Bleumink Fund?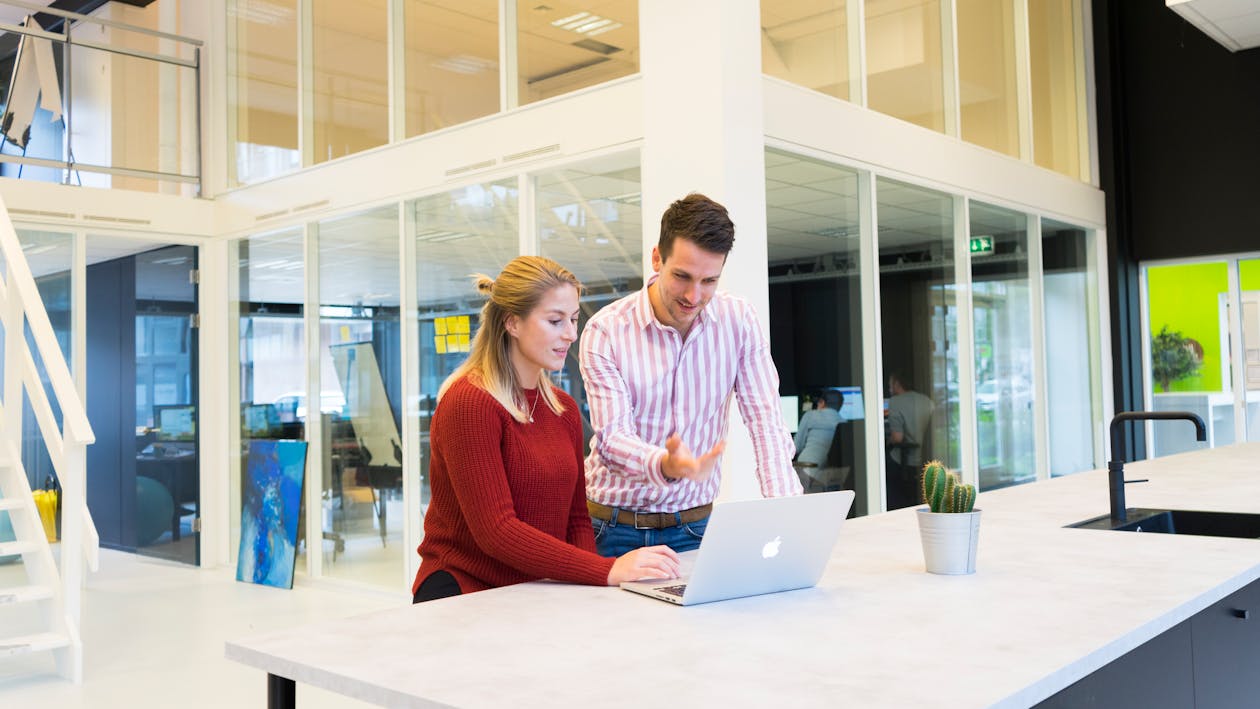 Image source: Pexels
To be considered for the coveted Eric Bleumink Fund grant, there are a few important requirements you must meet. Keep reading to discover the key criteria that will help you secure this incredible opportunity for a 1 or 2-year Master's degree program.
First and foremost, you need to have received a provisional or unconditional admission offer for a master's program before February. This means that only those who have already taken a significant step towards their academic journey will be considered. So, if you have that offer in your hands, congratulations! You're on the right track.
Next up, the Eric Bleumink Fund places great emphasis on academic excellence. It's ideal if you can showcase your outstanding academic performance through glowing letters of recommendation. Additionally, your grades during your bachelor's or undergraduate studies should be stellar, demonstrating your commitment to scholarly pursuits.
Fluency in English is a must. Your English language proficiency should meet the admission requirements of your chosen program. This ensures that you'll be able to fully engage with your studies and communicate effectively with fellow students and professors.
Commitment is key. You need to be available for the entire duration of the program and fully participate in all aspects of it. This dedication is crucial for making the most of this life-changing opportunity.
Of course, good health is paramount. You should be in good physical condition to undertake the program and have appropriate health insurance coverage. Your well-being is a priority, and it's essential to have peace of mind during your studies.
Furthermore, the grant is available to students from specific countries listed in Appendix 1. Please refer to the list to ensure your nationality is eligible for consideration.
Lastly, it's important to note that the Eric Bleumink Fund is designed for individuals who have no other means of financing their chosen program of study. If you have exhausted other options and find yourself in need of financial assistance, this grant could be the answer to your prayers.
Now that you know what it takes to qualify for this prestigious grant, it's time to make your dreams a reality. Prepare to embark on an incredible journey of intellectual growth and personal development with a 1 or 2-year Master's degree program, supported by the Eric Bleumink Fund. The possibilities are endless, so seize the moment and apply today!
Eric Bleumink Fund- Award Benefits
Prepare to be amazed! The Eric Bleumink Fund grant has got you covered when it comes to expenses. Picture this: your tuition fees, international travel costs, subsistence, books, and even health insurance will be taken care of! Now that's what we call comprehensive support.
But hold on just a moment! Here's an important nugget of information: this scholarship is highly sought after, with a significant number of students applying each year. However, only a limited number of grants can be awarded by the University. So, competition is fierce, but don't let that discourage you. Take it as a challenge to stand out from the crowd and show them what you're made of!
Here's the deal: you can't actively apply for the Eric Bleumink Fund Scholarship. Instead, the University will personally reach out to suitable candidates and inform them about their nomination. Yes, that's right—you could receive a special invitation that sets you on the path to this remarkable opportunity.
The University of Groningen's Admission Office, in close collaboration with the esteemed Admission Boards of its faculties, will carefully assess all applicants. They will determine who among the talented individuals will be nominated for the prestigious Eric Bleumink Fund scholarship. Rest assured, this selection process is handled with the utmost care and attention to ensure that deserving candidates are given the chance to shine.
So, get ready to showcase your potential, because this could be the start of an incredible journey. Keep your eyes peeled for that special nomination and let your brilliance shine through. The University of Groningen and the Eric Bleumink Fund are eagerly waiting to discover the next wave of exceptional scholars like yourself.
Eric Bleumink Fund- Application Deadline
Attention, future scholars! Time is of the essence if you want to ensure a smooth application process for your desired master's program. To give the University's Admission Office ample time to process your application, it's essential that you complete your master's application no later than December 1st. This will help streamline the entire process and avoid any last-minute rush.
For all the nitty-gritty details about the scholarship program, don't hesitate to reach out to the helpful folks at the Mobility and Scholarship Desk. They are your go-to source for comprehensive information and can provide all the insights you need regarding the Eric Bleumink Fund scholarship. They're there to support you every step of the way, so don't hesitate to get in touch.
Now, here's the exciting part: it's time to take action! Click that enticing button below to kickstart your application process. This is your chance to seize the opportunity and embark on an extraordinary academic journey. The possibilities are endless, and the future awaits. Good luck!
For more information visit the scholarship Official website