Scholarship details
The Selectblinds Scholarship 2024 application is presently open for submissions. This prestigious scholarship, awarded annually, offers a generous sum of $1,000 to deserving students.
Selectblinds.com, the organization behind this scholarship, holds innovation, education, and passion in high regard. With these principles in mind, they have established this educational grant. The scholarship committee is eager to discover your innovative spirit and gain insight into your areas of passion. You can secure $1,000 in financial support to assist with your college expenses by showcasing your talents and dedication.
This scholarship opportunity presents a wonderful chance for students to pursue their academic dreams while being rewarded for their commitment to innovation and education. Don't miss this opportunity to ease the financial burden of your college education potentially. Apply for the Selectblinds Scholarship 2023 and take a step closer to achieving your educational goals.
Table of contents
What You Need to Know About Selectblinds Scholarship 2024

Level/ Field of Study
Host Nationality
Eligible Nationality
How Much is the Selectblinds Scholarship 2024 Worth?
Who can apply for the Selectblinds Scholarship 2024?
How to Apply for Selectblinds Scholarship 2024
When is Selectblinds Scholarship 2024 Application Deadline?
What You Need to Know About Selectblinds Scholarship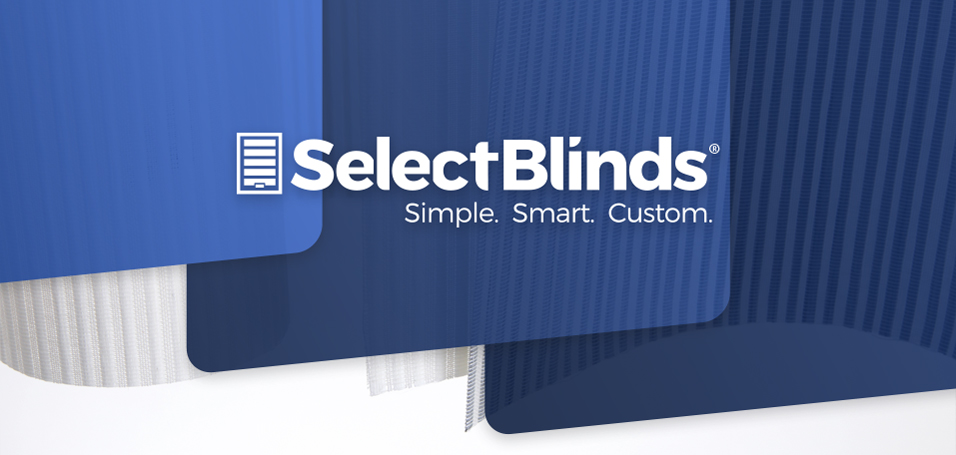 Image Source: SelectBlinds
The Selectblinds Scholarship 2024 presents a range of educational possibilities for students. This scholarship encompasses full-time undergraduate and graduate studies, supporting those pursuing higher education.
As for the host nationality, it's important to note that Selectblinds exclusively offers the Selectblinds Scholarship 2024. Therefore, this scholarship is a unique opportunity Selectblind provides for students looking to advance their education.
If you are an international student aspiring to study in the United States, it's recommended to explore the various scholarships available specifically for international students pursuing education in the United States. These scholarships can be a valuable resource to help you achieve your academic goals in the U.S.
However, it's crucial to understand that the Selectblinds Scholarship 2023 is specifically designed for American citizens. Eligibility for this scholarship is limited to individuals who hold American citizenship.
In conclusion, the Selectblinds Scholarship 2024 supports both undergraduate and graduate students pursuing full-time education. While international students may find other scholarships for studying in the United States, this particular scholarship opportunity is reserved for American citizens, providing them with valuable financial assistance to further their education.
How Much is the Selectblinds Scholarship Worth?
The Selectblinds Scholarship is an exceptional educational grant that bestows a financial reward of $1,000 upon its recipients. What sets this scholarship apart is its distinctive nature: it must be renewed annually to continue benefiting eligible students.
This means that students who are awarded the Selectblinds Scholarship not only receive a one-time financial boost but also have the opportunity to renew it every year. This recurring support can significantly assist students in meeting their educational expenses and furthering their academic pursuits.
The Selectblinds Scholarship represents a commitment to fostering educational excellence, making it a noteworthy opportunity for students who aspire to achieve their academic goals while receiving ongoing financial support. As recipients renew this scholarship year after year, it is a continuous source of encouragement and assistance in their educational journey.
Who Can Apply for the Selectblinds Scholarship 2024?
Eligibility Criteria for the Selectblinds Scholarship
To be eligible for the Selectblinds Scholarship, applicants must meet certain criteria. These requirements are designed to ensure that a diverse range of students can access this opportunity for financial support and academic advancement. Here are the key eligibility criteria:
1. Academic Level: The Selectblinds Scholarship is open to students at various academic levels, including undergraduate, graduate, and postgraduate students. This means that both those pursuing their bachelor's degrees and those engaged in advanced studies can apply.
2. Institution: Eligible students should be enrolled in accredited educational institutions, which include universities, four-year colleges, two-year colleges, and vocational tech schools.
3. Academic Performance: Applicants must maintain a minimum Grade Point Average (GPA) of 2.5 or higher to be considered for this scholarship. This academic requirement reflects the commitment to supporting students who demonstrate dedication to their studies.
4. Citizenship: The Selectblinds Scholarship is available exclusively to individuals who are U.S. citizens, aligning with the scholarship's focus on assisting American students in their educational endeavors.
5. High School Status: Applicants should be current high school students, marking this scholarship as an opportunity for those about to embark on college.
6. Enrollment Status: The scholarship accommodates both full-time and part-time students, recognizing the diverse academic paths that individuals may pursue.
7. Residency: The Selectblinds Scholarship extends its reach to students residing in specific regions. Eligible candidates must be residents of the following areas: Alberta, American Samoa, British Columbia, Federated States of Micronesia, Guam, Manitoba, Marshall Islands, Northern Mariana Islands, New Brunswick, Newfoundland, Newfoundland and Labrador, Nova Scotia, Northwest Territories, Nunavut, Ontario, Prince Edward Island, Puerto Rico, Palau, Quebec, Saskatchewan, Virgin Islands, and Yukon.
By adhering to these eligibility criteria, the Selectblinds Scholarship aims to ensure that many students can access financial support to pursue their academic aspirations and contribute to their educational journey.
How to Apply for Selectblinds Scholarship
Individuals are invited to submit creative ideas related to window coverings or propose new technology advancements in this field. Creativity is encouraged in the submission of ideas, which can include videos, photos, images, infographics, or any other format that effectively conveys the concept.
In addition to the creative idea submission, applicants are required to submit an essay of 250-750 words in response to one of the following questions:
1. How do you plan to contribute to making the world a better place?
2. What is the significance of your chosen field of study in today's society?
3. Describe your most significant achievements and explain how they relate to your field of study.
4. Share the reasons behind your chosen field of study and provide insight into where you envision yourself in the next 10 years.
5. Explain why you believe you are an exceptional candidate to receive this scholarship.
Applicants are encouraged to express their thoughts and ideas clearly and professionally, focusing on their chosen questions and providing thoughtful responses.
What are the Selectblinds Scholarship Submission Requirements?
Selectblinds is searching for innovative design ideas for creating the perfect space, be it a dorm, bedroom, office, cabin, or basement. The opportunity for creativity is boundless. The design plan should encompass the following components:
1. A detailed description of the room being designed.
2. A collection of inspirations and ideas for the space, drawing from actual patterns featured on Selectblinds' website.
3. An envisioned portrayal of the "Grand Revelation" – a representation of what the completed room will look like.
Applicants are encouraged to utilize a variety of mediums, such as videos, photos, pictures, computer graphics, or any other visual aids, to convey their creativity and design process. Additionally, up to 10 FREE samples for the project can be ordered from Selectblinds (no purchase required, as they will be sent for free). Extra credit will be granted for exceptionally creative concepts.
In conjunction with the design project submission, a cover letter is required. This letter should introduce the applicant, articulate their passions, and elucidate their aspirations and objectives related to their college degree. In essence, applicants should communicate why they deserve this scholarship in the third person point of view.
When is Selectblinds Scholarship 2024 Application Deadline?
The application deadline for the Selectblinds Scholarship 2024 is scheduled for June 14, 2024. For further information regarding this scholarship, including its requirements and rules, please visit: https://www.selectblinds.com/scholarship.html