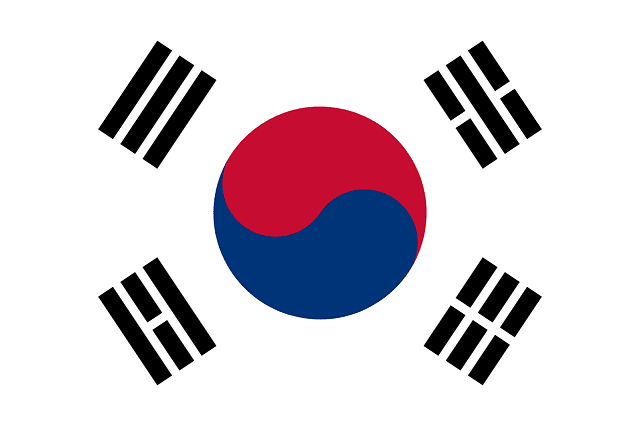 What does it take to study in South Korea? What can be expected of the cost of living along with the annual tuition cost for a public university in the country. Students will be able to learn enough information to start looking forward to potential studying in South Korea. There are multiple languages spoken throughout the country and learning anyone of the them can greatly benefit a student's time spent traveling a studying in South Korea. 
There are a few top degrees that are the most sought after in South Korea, and students will be able to find a similar degree at any of the below universities if they wish to attend.
The scholarship opportunities below are a mixture of both scholarships to study in South Korea as well as scholarships available to domestic citizens of South Korea.
Scholarships in South Korea:
Korea Foundation Scholarships for Korean Language Studies, 2023
SFRI Master Degree Scholarship at Clermont-Auvergne University in France
GAS Scholarships for International Masters Students – KDI School
Fully-funded KDU-IUCEA Scholarship for East African Students to Study in South Korea
Global Korea Scholarship, GKS-UIC Undergraduate Scholarships
The South Korean Government.
Tuition Fee Awards for International Students at Pusan National University in South Korea
Fully-funded KAIST International University Scholarship in South Korea
$28,000 Korea Advanced Institute of Science & Technology University Scholarship
$11,000 Fully Funded South Korea Government Scholarship
Global Korea Scholarship – A near 1,080 graduate students and around 200 undergraduates' students will be awarded in a single academic year.
Seoul National University (SNU) President Fellowship
Yonsei University Underwood International College (UIC) Admissions Scholarship
Ewha Global Partnership Scholarship Program (EGPP) – students that are studying for their bachelors, master's or even doctorate degrees are eligible for this scholarship option.
Kyungpook National University International Graduate Scholarship (KINGS)
POSCO TJ Park Scholarship for Asian Students Studying in Korea – only eligible students must be working towards or are already working on their master's or doctorate degrees.
Samsung Global Hope Scholarship Program – students that are studying for their bachelors, master's or even doctorate degrees are eligible for this scholarship option, but only for students that are attending other partner universities as Samsung.
Korea National University of the Arts – Art Major Asian Plus (AMA+) Scholarship
Changwon National University (CWNU) Graduate School Full Time Research Scholarship
University of Ulsan Global Korea Scholarships
Dongseo University Academic Scholarships
Hongik University Global Scholarships
Jeju National University A-Grade Scholarships
Handong Global University Cornerstone Scholarships
Konkuk University New Student Scholarships
POSTECH Excellent Talent Scholarships
Chung-Ang University Young Scientist Scholarships
Dankook University Scholarships – This scholarship opportunity offers up to a 55% tuition waiver/discount for students that end up becoming receipts of this option.
Kookmin University SungKok Scholarships
Top Degrees in South Korea:
Computer Science
Engineering
Health
Social Science and Humanities
Economics
Art
Literature
Business Studies
Natural Sciences
Management Studies
Social Sciences