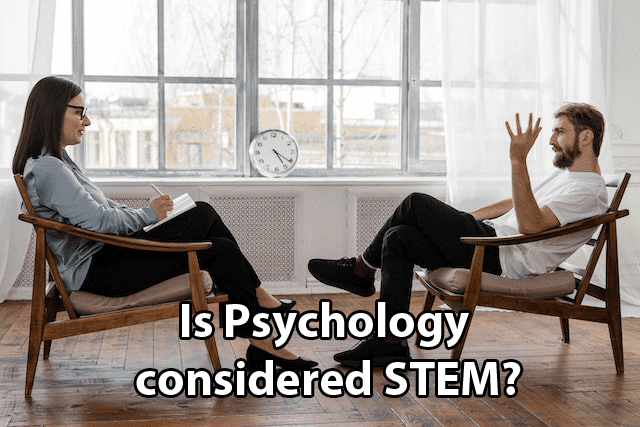 Defining STEM
STEM, an acronym for Science, Technology, Engineering, and Mathematics, is a term frequently used in educational, academic, and professional settings. It encompasses a wide range of disciplines that are grounded in the principles of inquiry, problem-solving, and critical thinking. Science refers to the systematic study of the natural world, seeking to understand and explain the underlying principles and phenomena. Technology involves the application of scientific knowledge to create tools, devices, and systems that address practical needs and enhance daily life. Engineering focuses on designing, building, and improving structures, machines, and processes, utilizing scientific and mathematical principles. Mathematics serves as the language of patterns, numbers, and computations, offering a framework for logical reasoning and problem-solving in various fields.
STEM disciplines have become increasingly interconnected as they each contribute unique perspectives and methodologies to address complex challenges and drive innovation. This interdisciplinary nature highlights the interplay between scientific inquiry, technological advancements, engineering principles, and mathematical foundations. By combining these disciplines, STEM fosters critical thinking skills, creativity, collaboration, and adaptability, laying the groundwork for individuals to excel in multiple domains. The integration of STEM also promotes a holistic approach to problem-solving, where solutions are sought through a comprehensive understanding of diverse perspectives and the application of integrated knowledge.
The Scope of STEM Disciplines
STEM, an acronym for Science, Technology, Engineering, and Mathematics, encompasses a wide range of disciplines that are interconnected and vital to our modern society. Science, the foundation of STEM, involves the systematic study of the natural world through observation and experimentation. It includes various branches such as physics, chemistry, biology, and environmental science. Technology, on the other hand, focuses on the application of scientific knowledge to create practical solutions and innovations. This field covers areas like computer science, information technology, and telecommunications. Engineering, as a discipline, combines scientific principles and mathematical concepts to design, create, and improve structures, systems, and processes. It encompasses various streams such as mechanical, civil, electrical, and aerospace engineering. Finally, mathematics forms the numerical language that is universal to all STEM disciplines, providing the tools and frameworks necessary for modeling, analyzing, and solving complex problems in science and engineering.
With such a vast scope, STEM disciplines have a profound impact on numerous aspects of our lives. From healthcare and transportation to communication and sustainability, STEM fields are at the forefront of driving progress and development in society. They play a critical role in enhancing our understanding of the world, addressing global challenges, and improving our quality of life. The integration of science, technology, engineering, and mathematics creates a powerful synergy that allows for groundbreaking innovations and advancements across various sectors and industries. As we move forward, the interdisciplinary nature of STEM stimulates collaboration and promotes holistic approaches to problem-solving. This broad scope positions STEM disciplines as key drivers of innovation, economic growth, and societal transformation in the present and future.
Psychology's Connection to Science
Psychology, as a discipline, has a profound connection to the broader field of science. At its core, psychology utilizes scientific methods to understand and explain human behavior and mental processes. Through rigorous research and empirical investigations, psychologists aim to uncover the underlying principles that govern human thought, emotion, and behavior. By adopting a scientific approach, psychology seeks to establish itself as a valid and reliable field of study, with findings that can be replicated and tested.
One aspect that highlights psychology's connection to science is its reliance on the scientific method. Just like other scientific disciplines, psychologists systematically design studies, gather data, and analyze results to generate knowledge and theories. This methodological rigor ensures that psychological research is based on objective evidence and increases the reliability and validity of its findings. By adhering to the scientific method, psychology aims to distinguish itself from pseudo-scientific claims and unfounded assumptions, solidifying its position as a scientific discipline.
The Role of Research in Psychology
Research plays a fundamental role in the field of psychology, contributing to a deeper understanding of human behavior and mental processes. Through systematic investigation and analysis, researchers aim to uncover new insights, test theories, and develop evidence-based interventions. In this dynamic discipline, research serves as the backbone of advancing knowledge and informing best practices.
One of the primary objectives of psychological research is to explore and explain the complex nature of human behavior. Researchers employ various methods, such as observational studies, surveys, and experiments, to collect data that can help unravel the intricate workings of the mind. By meticulously designing studies and analyzing the results, researchers can address pressing questions in areas like cognitive psychology, developmental psychology, and social psychology. The findings garnered from research endeavors contribute not only to academic scholarship but also to practical applications in fields such as counseling, education, and organizational psychology.
The Scientific Method in Psychology
The scientific method serves as a fundamental framework in psychology research. It provides a systematic approach to identifying and understanding various phenomena in the field. One of the key aspects of the scientific method is the formulation of a hypothesis, which is a testable prediction based on existing theories or observations. Researchers collect empirical evidence through the use of various research methods such as experiments, surveys, observations, and case studies. This evidence is analyzed and interpreted using statistical techniques to determine if the hypothesis is supported or rejected. Ultimately, the scientific method allows psychologists to make evidence-based conclusions and contribute to the ever-growing body of knowledge in the field.
In psychology, the scientific method is crucial for conducting rigorous and reliable research. It ensures that studies are well-designed, replicable, and transparent. By following this systematic approach, researchers can minimize biases and errors, thus increasing the validity and generalizability of their findings. Moreover, the scientific method fosters a culture of skepticism and critical thinking in the field. Scientists constantly question and challenge existing theories and assumptions, striving to uncover new insights. This commitment to empirical evidence and objectivity drives advancements in the understanding of human behavior, cognitive processes, and psychological disorders.
Technological Advancements in Psychological Research
Technological advancements have revolutionized the field of psychological research, allowing for a more efficient and accurate examination of human behavior and cognitive processes. One such advancement is the use of virtual reality (VR) technology, which provides researchers with a controlled environment to study various psychological phenomena. VR allows participants to be immersed in virtual scenarios that can be customized to elicit specific emotions or reactions, leading to a better understanding of mental processes and behaviors in real-life situations.
Moreover, the integration of neuroimaging techniques has paved the way for significant advancements in psychological research. Functional magnetic resonance imaging (fMRI) and electroencephalography (EEG) are two commonly used methods that allow researchers to capture real-time brain activity while participants engage in cognitive tasks or experience certain stimuli. These techniques enable researchers to investigate neural correlates of different psychological processes, linking brain activity to cognitive functions such as attention, memory, and emotion. Such insights not only provide a deeper understanding of the inner workings of the human mind but also have practical applications in fields like clinical psychology and cognitive neuroscience.
Mathematics and Statistics in Psychological Studies
Mathematics and statistics play a crucial role in psychological studies, providing researchers with powerful tools to analyze and interpret data. Through the use of mathematical models, psychologists are able to quantify and measure various psychological phenomena, such as cognition, behavior, and emotion. Statistical techniques allow them to detect patterns, make valid inferences, and draw meaningful conclusions from their data.
One of the key applications of mathematics and statistics in psychological studies is experimental design and data analysis. Researchers use statistical methods to determine sample sizes, randomly assign participants to different conditions, and analyze the data collected from their experiments. By applying statistical tests, such as t-tests and analysis of variance (ANOVA), psychologists can identify significant differences between groups and assess the effectiveness of interventions or treatments. Moreover, mathematical modeling enables psychologists to construct theoretical frameworks that describe and predict psychological processes, leading to a deeper understanding of human behavior and cognition.
The Integration of Engineering Principles in Psychology
The integration of engineering principles in psychology is an emerging field that holds great potential for innovation and advancement. Engineers bring their expertise in designing and developing technology to the study of human behavior and cognitive processes. By applying engineering principles, psychologists are able to create and utilize sophisticated tools and devices that enhance the understanding and treatment of psychological disorders. For instance, neuroengineering combines neuroscience and engineering to develop advanced brain imaging techniques and prosthetic devices that aid individuals with neurological impairments. This integration allows psychologists to explore the intricate workings of the brain and develop more targeted and effective interventions.
Moreover, engineering principles have paved the way for the development of virtual reality and simulators in psychological research and therapy. These technologies simulate real-life scenarios in a controlled environment, allowing psychologists to study human behavior and responses in various situations. Virtual reality has been used in exposure therapy to treat anxiety disorders by immersing individuals in virtual environments that trigger their fear or anxiety and gradually desensitize them. Additionally, simulators have been instrumental in training psychologists and mental health professionals, providing realistic scenarios for practice and skill development. The integration of engineering principles not only enhances the field of psychology but also opens up new avenues for research, assessment, and intervention.
Psychology and its Relationship with Technology
Advancements in technology have transformed numerous fields, including psychology. The integration of technology has opened up new avenues for research and intervention, enhancing the understanding and application of psychological principles. One such development is the use of virtual reality (VR) in therapy. VR technology allows therapists to create immersive environments where patients can face their fears or navigate challenging situations in a controlled and supportive setting. By leveraging VR, psychologists can design tailored treatment plans that systematically expose individuals to stressful circumstances, enabling them to build resilience and develop coping mechanisms in a safe and controlled environment.
In addition to therapy, technology has also revolutionized the field of psychological assessment. Online surveys, questionnaires, and computerized tests have made data collection more efficient and accessible. These digital tools offer numerous benefits, such as standardized administration, real-time data recording, and automatic scoring. Moreover, technology has facilitated the development of wearable devices that can track physiological indicators, such as heart rate and sleep patterns, providing valuable insights into individuals' mental well-being. Integrating technology into psychological assessments not only streamlines the process but also enhances accuracy and reliability, leading to more precise diagnoses and treatment plans. As technology continues to advance, psychologists can harness its potential to further explore the intricate relationship between the human mind and technology, paving the way for exciting new possibilities in the field of psychology.
The Future of Psychology in STEM Fields
In the rapidly evolving landscape of STEM fields, psychology is emerging as a pivotal discipline that contributes valuable insights and expertise. As technology continues to advance, the future of psychology within STEM holds immense potential for groundbreaking discoveries and innovative solutions. With its focus on understanding human behavior and the mind, psychology stands to make significant contributions in fields such as artificial intelligence, robotics, and human-computer interaction.
One key area where psychology will play a crucial role in the future of STEM is in the development of ethical and responsible technologies. As advancements in artificial intelligence and machine learning continue to accelerate, it is imperative to ensure that these technologies are developed and implemented in a manner that aligns with human values and respects individuals' autonomy. Psychology provides valuable insights into areas such as ethics, moral decision-making, and human behavior, enabling the design and development of AI systems that are ethical, transparent, and accountable. The integration of psychology within STEM fields will therefore pave the way for a future where technology is not only advanced but also designed with a deep understanding of its impact on individuals and society.