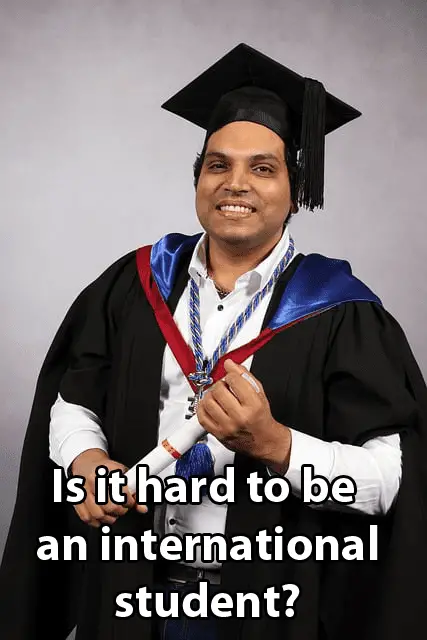 Challenges Faced by International Students
For international students, studying abroad can be an exciting yet daunting experience. One of the main challenges they face is adapting to a new culture and environment. This involves getting used to different social norms, customs, and even climate. For many international students, it can feel like being thrown into the deep end, as they navigate unfamiliar territory and try to find their place in a new country. This can lead to feelings of homesickness, loneliness, and isolation, as they are far away from their support system back home. Moreover, adjusting to a new educational system and academic expectations can be overwhelming, as they may be accustomed to a different learning approach in their home country. The need to quickly understand and adopt new study methods and techniques can add extra pressure and stress to their already challenging experience.
Adapting to a New Culture and Environment
One of the biggest challenges faced by international students is adapting to a new culture and environment. Moving to a foreign country means leaving behind familiar surroundings and stepping into the unknown. The clash of cultures, customs, and traditions can be overwhelming, making it essential for students to be open-minded and receptive to new experiences.
For international students, adapting to a new culture involves learning and understanding the social norms and values of the host country. This includes everything from greeting people in a different way to adjusting to different standards of personal space. It may also involve trying new types of food, participating in cultural events, and embracing local traditions. The process of adaptation takes time and patience, but it can also be incredibly enriching, offering students the opportunity to broaden their perspectives and develop a more global mindset.
Navigating Language Barriers
Language barriers can pose significant challenges for international students in their academic and everyday lives. Interacting with professors and classmates, participating in discussions, and understanding lectures and course materials can become daunting tasks when English is not their first language. Adjusting to a new language requires time and effort, and international students often find themselves needing extra support to improve their language skills. Universities and colleges usually offer resources such as English as a Second Language (ESL) programs, language exchange programs, and tutoring services to help students overcome this hurdle. These resources not only assist students in improving their language proficiency but also give them the confidence to engage more effectively in their academic endeavors.
Academic Adjustments and Expectations
The transition from studying in one's home country to pursuing academic endeavors in a foreign land can bring about significant academic adjustments and expectations. For international students, adapting to a new learning environment can pose a unique set of challenges. The teaching methods, assessment styles, and even the curriculum itself can vary greatly from what they are accustomed to. This adjustment process can be overwhelming, requiring students to quickly familiarize themselves with new study techniques, academic expectations, and classroom dynamics.
Furthermore, international students may face elevated expectations in terms of academic performance. Often, they enroll in top universities or prestigious programs, where competition can be fierce. Coupled with the high standards set by professors, there is an increased pressure to excel academically. This can be particularly challenging for individuals who are also balancing cultural, language, and personal adjustments simultaneously. The need to adapt to a new educational system while meeting the academic demands may cause stress and anxiety for some international students.
Financial Struggles and Budgeting
One of the most common challenges encountered by international students is the financial burden that comes along with pursuing higher education abroad. Managing expenses and sticking to a budget can be quite overwhelming, especially when dealing with unfamiliar currency and cost of living. This often leads to financial struggles and can cause significant stress and anxiety for students. From tuition fees to accommodation costs, groceries, transportation, and other necessary expenses, it is important for international students to carefully plan their finances and seek out available resources and support to ensure they can meet their financial obligations throughout their study period.
Budgeting becomes even more crucial for international students who rely solely on scholarships or limited personal savings to fund their education. With the constant fluctuation of exchange rates and economic conditions, it can be difficult to accurately estimate and allocate funds for various expenses. Additionally, unexpected emergencies or unforeseen circumstances can further strain an already tight budget. As a result, international students often have to make difficult financial decisions, sacrificing certain comforts or experiences in order to make ends meet. Being mindful of their spending habits and seeking out cost-effective alternatives can go a long way in helping international students navigate through their financial struggles and establish a sustainable lifestyle while studying abroad.
Social Integration and Loneliness
Building social connections and integrating into a new community is a common challenge faced by international students. Moving to a foreign country often means leaving behind friends and family, which can lead to feelings of loneliness and isolation. Without a support network, students may struggle to feel a sense of belonging and may find it difficult to form new friendships.
Language and cultural barriers can further complicate social integration. Communication difficulties may make it challenging for international students to engage in conversations and fully participate in social activities. Additionally, cultural differences in social norms and customs may require some adjustment and understanding in order to feel accepted in the new environment.
Loneliness can also be exacerbated by the fast-paced nature of academic life. The demands of coursework and extracurricular activities may leave little time for socializing, making it harder for international students to find the connections they desire. It is important for these students to actively seek out opportunities to meet new people and engage in activities that align with their interests, hobbies, or cultural backgrounds.
Addressing social integration and combating feelings of loneliness is crucial for the overall well-being and success of international students. Universities and colleges often provide support services such as social clubs, campus events, and counseling to help students navigate these challenges. Additionally, reaching out to other international students or participating in volunteer activities can provide opportunities for meaningful connections and a sense of community.
Homesickness and Missing Family
Being far away from home can be a challenging experience for international students. Homesickness is a common emotion that many students face as they miss their families and the sense of familiarity that comes with being in their home country. The feeling of longing for loved ones and the place they call home can be overwhelming at times, particularly during important events or holiday seasons.
Missing family can have a significant impact on a student's emotional well-being. It is normal to feel lonely and isolated when separated from the support system that family provides. However, technology has made communication much easier, allowing students to stay connected with their families through video calls and instant messaging. Despite these advancements, nothing can truly replace the presence of loved ones, and the longing for their company remains a constant reminder of the distance between home and the new environment.
Dealing with Visa and Immigration Issues
One of the significant challenges that international students face is navigating visa and immigration issues. These issues can be complex, time-consuming, and stressful. Students often need to gather various documents, fill out forms, and submit applications to maintain their legal status in the host country. Immigration policies and requirements can vary from country to country, making the process even more daunting. It is crucial for international students to stay informed about the latest regulations and deadlines, as any oversight or delay in their visa status can have serious consequences, including potential deportation.
Additionally, being away from home and dealing with visa and immigration issues can add an extra layer of stress and uncertainty to an already overwhelming experience. International students may feel anxious about the possibility of their applications being rejected or delayed, which could disrupt their plans and affect their education. Moreover, the constant need to renew visas or apply for extensions can be financially burdensome, as there are often associated fees and expenses. Therefore, it is essential for international students to seek guidance and support from their educational institutions or relevant immigration authorities to ensure a smooth and hassle-free visa process.
Finding Suitable Accommodation
Finding suitable accommodation can be a major challenge for international students. Moving to a new country means having to navigate through an unfamiliar housing market and understanding the different housing options available. Many students may initially opt for on-campus housing as it provides a sense of security and familiarity. However, these accommodations can be limited in availability and may not always meet the specific needs and preferences of each student. Off-campus housing, on the other hand, offers a wider range of choices but requires additional research and effort to find the right place. Prospective tenants must consider factors such as location, rental costs, lease terms, and the proximity of public transportation. It is crucial for students to plan ahead and start their search early to ensure they secure suitable accommodation that suits both their budget and lifestyle.
Accessing Healthcare and Insurance
When studying abroad, international students often face challenges when it comes to accessing healthcare and insurance. The unfamiliarity with the healthcare system in their host country can be overwhelming, especially if they are not fluent in the local language. These students might also have different expectations and understandings of healthcare compared to what is available in their home country. Additionally, navigating the complexities of insurance coverage can be an added challenge, as these students may not be aware of the specific policies and requirements that apply to them. Consequently, international students must learn to navigate these hurdles to ensure their well-being during their time abroad.
One of the main obstacles that international students encounter when accessing healthcare is the language barrier. Communication becomes crucial when seeking medical help or understanding insurance plans. Students who do not speak the local language may struggle to express their symptoms or understand the instructions provided by healthcare professionals. This can lead to misunderstandings, misdiagnoses, or inadequate treatment. Similarly, when dealing with insurance matters, language barriers may make it challenging for students to understand the terms and conditions of their policies, leaving them unsure of what is covered, how to file claims, or where to seek healthcare services. Thus, international students need to find solutions to overcome language barriers and ensure effective communication with healthcare providers and insurance representatives.