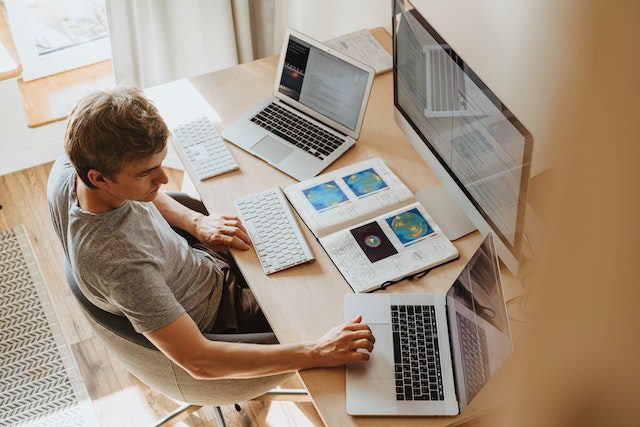 Having a college education can be quite expensive which is why many institutions or organizations promote scholarships or grants for students. In the case of private universities, tuition prices are usually higher than those of public universities and the student must face disbursements that can be around, depending on each center, 10,000 euros per course.
In the following article, we will focus on the process to obtain private scholarships, which are usually sponsored by private companies and organizations, on how to find them or how it can be the best way to increase the chances of obtaining them, as well as some tips to avoid related with your search.
Who offers private scholarships?
Many entities, nonprofit organizations, and research institutions offer scholarships to students to help them pay for college. These can cover the total cost or only a part but it is worth requesting them because it will help you significantly reduce the cost of your education.
There are many private scholarships available for all types of students. You will often be asked to submit your high school transcript and a supporting letter of motivation, although requirements vary by organization. You can start your research on which scholarship to apply for early so you better understand the eligibility requirements and deadlines long before you apply.
Find out about the different centers or institutions and apply to the one that interests you the most. Your chances of receiving a scholarship will increase every time you fill out an application.
How can I increase my chances of getting a scholarship?
You should be careful with scams. You will never have to pay a fee to apply for a scholarship. If you get to a point in the application where you have to pay a fee you will know that this site is not to be trusted.
Start with your University. Private colleges generally offer more merit scholarships than public colleges because they have larger endowment funds. As you research and visit colleges, ask admissions officers if you're a good candidate for scholarships and what kind of profile students who typically receive financial aid have. The criteria that colleges look at change every year so it's important to stay up to date.
Applies every year. It's never too early or too late to start your scholarship search. You can apply for scholarships from your freshman year in high school to the graduate center. Just because you're already in college doesn't mean you should give up on finding money to pay for your education.
Don't overlook local scholarships. In general, these much smaller and less well-known scholarships receive fewer applicants, so you are more likely to have a better chance of landing one.
Write a good letter of recommendation. Applications that include a good letter of recommendation can increase the interest of scholarship offerers so show off your writing skills and pick a unique angle to increase your chances of selection.
A personal story can catch the attention of the judge reviewing your application. For example, many programs value volunteer service. You can write about something that you are passionate about or that shows that you have special skills. In general, scholarship providers like to see that applicants have overcome obstacles or difficulties and that they have learned from these experiences because this can be an indicator of how they will be able to manage the future challenges of the University.
Find the one that best suits your needs. Have a strategy when submitting your applications. Scholarships with few criteria or very broad criteria will have much more competition so it is important to spend your time looking for scholarships that really match your experience and interests. Use free online scholarship search services that can help you find a good fit for you.
In this sense, the Pickascholarship portal has a really useful search engine for scholarships (for research, studies, postgraduate courses, contests, and competitions…) where you can find options in different parts of the world and in different renowned institutions.
Have an organization plan. One of the hardest parts of searching for private scholarships is keeping track of the different deadlines and requirements. This can be overwhelming for students who have a lot to do in their senior year of high school. However, having a plan where you can keep track of this information will go a long way in the process. 
Stay active. Do not give up on the first refusal. Keep going with focus and intention, follow up regularly and surely the intense search will finally lead you to find the scholarship that best suits your interests.
Universities have a relevant role in the current employment scenario as they are a bridge between how to adapt the talent supply of students with the labor demand of companies. We live in a time of constant change so it is important to understand where we are heading, what employers are looking for from companies, and how universities can adapt their studies so that there is greater employability in the future.