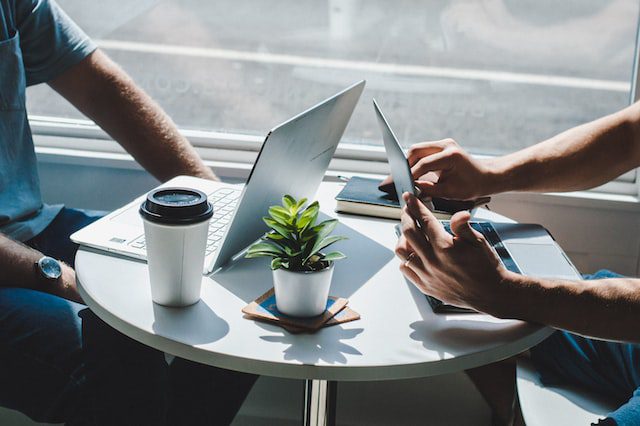 A college essay is an essay written to tell a college admissions committee about yourself and why you deserve to be admitted to your school.
Basically, the college essay is the same as a personal statement.
It is simply a moderate-length essay written for a college admissions committee by a student containing information about himself and why he deserves to be admitted to his school.
In this article, I will carefully answer all your college essay questions, discuss their importance, and length, how to write an effective college essay, and everything you need to know about college essays.
About the college essay
The 2011 State of College Admission report from the National Association for College Admission Counseling found that the strength of the curriculum, grades, and admissions test scores are the primary factors in the college admissions decision.
Most colleges and universities believe that the essay is of considerable or moderate importance in determining which academically qualified students they would choose.
In other words, when all else is equal between competing applicants, a compelling essay can make all the difference. A powerful, well-written college essay can also tip the scales for a marginal applicant.
Many universities felt that the 2011-2013 500-word limit was too short resulting in the 2022 version of the common application essay length limit of 650 words.
Although the pattern of personal essays changes regularly. The length tends to stay in place. Remember that even colleges that don't use the Common Application have clearly defined length limits for essays.
Also, you may be used to writing based on the page limit. Keep in mind that while some colleges offer page limits for their essays, most colleges use a word limit.
This takes care of the standard average length of college essays received by universities, regardless of source or format.
Simply put, your personal essay should be very close to but not exceed the length of the word limit. In other words, your essay should be at least 50 words shorter than the worst-case word limit.
So, if your personal essay's word limit is 500, you should try to write between 450 and 500 words. Therefore, in a situation where you are given a range, try to stay within that range.
Finally, most personal essay notices usually provide the word limit directly in the instructions or notice.
Why do Universities Ask For an Essay?
There are a couple of reasons why colleges ask applicants to submit an essay, but the basic idea is that it gives them more information about you. It's important to highlight who you are beyond grades and test scores.
#1. Perception of Your Personality
The most important role of the college application essay is to inform admissions committees about your personality and what kind of addition you would be to the community of the school.
Are you ambitious? Inquisitive? These types of qualities will have a profound impact on your college experience. But they're hard to determine based on a high school transcript.
It simply tells the admission committee what your drive is.
#2. Evidence of Writing Skills
A secondary purpose of the personal essay is to serve as a writing sample and help colleges see that you have the skills necessary to succeed in college classes.
The personal statement is a chance to show off your writing skills. So, take the time to be creative in creating a piece that you are truly proud of.
In the meantime, don't panic if you're not a good writer. The admissions officers know that he is not a professional at this stage. They just want to see that you can express your idea clearly.
No matter what, your essay should be free of errors or typos.
#3: Explanation of Extenuating Circumstances
For some students, the personal essay is also an opportunity to explain the factors that affected their high school record.
Whether it is health problems or family emergencies. Colleges want to know if you had problems with any serious issues that affected your high school record.
Be sure to include any relevant circumstances in your request.
Regardless, in some cases, there will be a separate section for you to address these types of issues. Similarly, address any black marks on your record, such as criminal charges or eviction.
4: Your Reasons for Applying to the School
Many colleges ask you to write an essay or paragraph about why you are applying to their specific school.
Admissions officers ask these questions to determine if you are truly enthusiastic about the school and likely to attend if accepted.
When Should You Start Writing a College Essay?
Write down at least five to ten of these personal statements during the summer and fall months.
Then, depending on when and where you apply, get started as soon as possible to write your college essay or essays.
You may want to vary your personal statement based on the colleges you are applying to.
How Long are 650 Words in an Essay?
Page 1 has 500 words single-spaced, and 250 words double-spaced. Pages 2 are 1,000 words single-spaced, and 500 words double-spaced. Paragraph
Pages 3 are 1,500 words single spaced, and 750 words double spaced. Pages 4 are 2,000 words single spaced, 1,000 words double spaced
What Should a College Essay be About?
That is what the essay process asks students to do. In fact, the purpose of the college personal statement is to give college admissions officers a glimpse of a student that they can't pull from their high school transcript or other questions on their application.
What Format Should a University Essay Have?
Below are the guidelines for the format of university essays according to the recommendations of the MLA (Modern Language Association).
Fonts: Your essay must be in 12-point Times New Roman font.
Double Space: The entire college essay must be double-spaced, with no single spaces anywhere or extra spaces anywhere.
How Long Should a College Essay Be?
Students have written 400-word essays and got into good colleges and some have written 2000 words. Generally, students write between 500-700 words.
but the point of finding your perfect length is that the word count is not actually the benchmark used.
While the maximum length for the common application essay is 650 words, the minimum length is 250 words.
As much as necessary, follow the instructions. As long as the online college application doesn't interrupt you.
It's okay to go over the word limit of 10-20 words in a short essay, and maybe a few sentences in a long essay.
Universities have better things to do than check the word count of your essays for minor infractions.
Many counselors advise students to keep their essays on the shorter end of the spectrum because college admissions officers are very busy and will appreciate short essays.
Frequently Asked Questions About College Essays
Personal Statement: An essay you write to show the college admissions committee who you are and why you deserve to be admitted to their school. It's worth noting that, unlike "college essay," this term is also used for graduate school application essays. College Essay – Basically the same as a personal statement.
A growing number of elite colleges and universities, including Dartmouth, Harvard, Yale, Stanford, Princeton, Brown, Duke, and the University of Michigan, have announced in recent months that they will no longer require SAT or ACT essay scores for admission.
You have to follow the instructions, but as long as the online college application doesn't interrupt you, it's okay to go over the word limit of 10-20 words in a short essay, and maybe a few sentences in a long essay. Universities have better things to do than check the word count of your essays for minor infractions.
But a general guideline for college essay paragraphs is that they should be about 1/3 to 1/2 of a page. Any longer, and there's a good chance you'll have more than one main idea.
While single-spaced essays are generally acceptable, your essay will be easier to read if it is 1.5 or double-spaced. Clearly outline your paragraphs. A single tab at the beginning is fine
Conclusion
In conclusion, a college essay is simply a written statement. It is an essay written by an applicant to a college or university.
Basically, it contains information about the applicant and why he/she deserves to be admitted to your school.