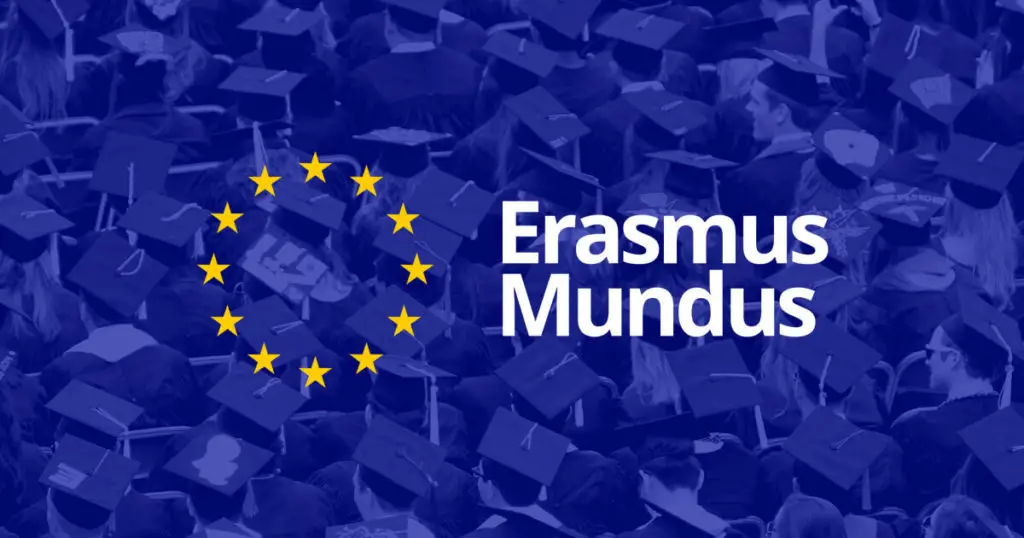 Deadline: Programs are open and will end in March 2022 (each course has a different deadline – check dates here.
Now you can apply for the Erasmus Mundus Scholarships 2022 – 2023. The Catalog of Erasmus Scholarships for the academic year 2022-2023 has been updated. The scholarships are for international students for masters and doctoral studies at different European universities in different European countries. All expenses will be covered. No GRE requirements, no need to contact the teacher.
Last year they awarded 2,450 scholarships to international students. This year they will support 2,756 scholarship recipients. Erasmus Mundus is one of the most prestigious European scholarships in almost all fields/specialties. Previous labor experience is not required. 
You will study each semester in different countries and at different universities, as well as do a part-time internship in different countries.
The duration of the scholarship is 2 years for the master's program and 3 years for the doctoral program. The Erasmus Scholarship is open to any citizen from anywhere in the world.
Studying abroad is a central part of Erasmus Mundus scholarships and has been shown to have a positive effect on later job prospects. It is also an opportunity to improve language skills, gain self-confidence and independence, and immerse yourself in a new culture. Erasmus Mundus also offers the possibility of combining study abroad with an internship.
For almost 30 years, the European Union has funded the Erasmus Mundus program, which has enabled more than three million European students to spend part of their studies at another higher education institution or with an organization in Europe. Erasmus Mundus offers these opportunities to everyone: students, staff, trainees, teachers, volunteers, and more. It's not just about Europe or Europeans either: with Erasmus Mundus, people from all over the world can access opportunities.
Duration of Erasmus Mundus scholarships 2022 – 2023
You can benefit from an exchange abroad with Erasmus several times, either as a student or as an apprentice, but your total time abroad (including study periods abroad) cannot exceed 12 months within a study cycle.
Cycle "refers to the level of study defined by the European Qualifications Framework (EQF):
First cycle (Bachelor or equivalent) EQF – 5/6
Second cycle (Master or equivalent) EQF 7
Third cycle (Doctorate or equivalent) EQF 8
Erasmus Mundus scholarships 2022 – 2023 to study in Europe
Institutions where the studies will be carried out:
Universities and Institutions associated with Erasmus Mundus, Europe.
Levels and areas of studies:
Erasmus Mundus Scholarships 2021 are available to students at the Master's or Ph.D. level.
To see the programs and study areas click here.
Who can participate in the Erasmus Mundus Scholarships ?:
Erasmus Mundus is open to many individuals and organizations, although eligibility varies from action to action and from country to country.
People can participate in many of the opportunities funded by Erasmus Mundus, although most will have to do so through an organization that participates in the program. The eligibility of individuals and organizations depends on the country in which they are located.
Eligible countries are divided into two groups: program countries and partner countries. Although program countries are eligible for all Erasmus Mundus actions, partner countries can only participate in some and are subject to specific conditions.
Endowment of the scholarship:
By studying abroad with Erasmus Mundus, you can improve your communication, linguistic and intercultural skills and acquire social skills highly valued by future employers.
You can receive an Erasmus Mundus scholarship as a contribution to your travel and accommodation expenses. It may vary based on differences in living costs between your country and the destination country, the number of students applying for a scholarship, the distance between countries, and the availability of other scholarships.
As an Erasmus Mundus student, you will be exempt from tuition fees, registration, exams, and fees for access to laboratories or libraries at the host institution. Small fees may apply for student union or insurance membership.
Some of the benefits are listed below:
Free education at any European partner university
Monthly salary
Health insurance
Travel and accommodation expenses are complementary.
Airfare expenses
It is not mandatory to return to your home country after finishing your education
Work visa granted after a master's / doctorate degree.
Erasmus is like the Fulbright of Europe. With so many benefits, you should consider this opportunity.
You can also combine your study abroad period with an Erasmus Mundus internship period to gain work experience, something that is increasingly important when starting out on the job market.
Study abroad opportunities is available to Master's students and Ph.D. candidates. Master students pursuing a full degree abroad (up to two years) can benefit from an Erasmus + master loan guaranteed by the EU. Students with physical, mental, or health-related conditions can apply for additional funds after they have been selected to study abroad.
Conditions to Apply for Erasmus Mundus Scholarships:
On average, IELTS 6.5 scores are accepted at least for each program. GRE is not required in any program.
How to prepare for Erasmus Mundus?
Open the Erasmus catalog and go through each program one by one and see which program you fit into.
Then select 2022 in the year from the student admission tab. (Will list all programs for 2022)
Select the 03 most relevant programs for your profile.
Check the program requirements and try to prepare for them early, such as Statement of Purpose, Motivation Letters, Personal Statements, etc.
Instructions to apply:
The entire application process is online. Visit the Official Website Erasmus Mundus Joint Master Catalog (EMJMD)
Deadline:
It depends on the program (check dates here )
Official Link of the Page: