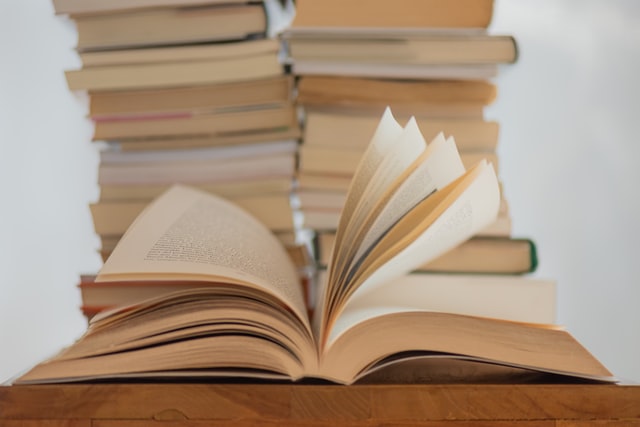 Obtaining a master's degree enables students to obtain the additional training necessary to work in their chosen field.
This degree can often allow an individual to explore specific concentrations, or take a more general approach.
What is a Master in Pharmacology? Students enrolled in this program will go through rigorous training both in the classroom and in the field in order to better understand the study, creation and administration of various medical drugs.
A master's degree in pharmacology covers a wide range of topics and courses in this major can include chemistry and the various components of drugs, how pharmacists shape the public and private health sectors, and how to test drugs for authentication and security purposes.
The primary reason a student pursues a master's degree in pharmacology is to gain a better understanding of various pharmaceuticals and their uses. This additional training can open many doors for students pursuing a career in pharmacology.
The exact price of this program may vary depending on the institution. Typically, completing this degree can take two to four years.
By earning a master's degree in pharmacology, students are opening up to many new and profitable job opportunities.
Potential careers for holders of this degree include pharmaceutical research and development, the environmental impact of various drugs, pharmaceutical manufacturing and distribution, as well as careers that focus on emerging technologies that play an important role in procedures. pharmacological.
There are many universities and institutions of higher education that offer a master's degree in pharmacology. Students can choose to study strictly in the classroom or gain experience in the lab as well.
Online courses are available to students with limited availability. To get started with a course, search for your program below and contact directly the admission office of the school of your choice by filling in the lead form.
Here are the best Masters in pharmacology you can seek to enroll to:
Own Master in Drug Allergy International University of Andalusia UNIA, Spain
Malaga, Spain
8 months
Contact
Spanish
Online
Full time
EUR 1,865
Introduction
Allergic Drug Reactions constitute a global problem that supposes a decrease in the quality of life of the patient and an important expense for the health system.
The proactive approach to the diagnosis of BL allergy has a great impact on the health system, and should be a strategy in antimicrobial use optimization programs.
In Europe, the strategy is aimed at diagnosing the patient who reports having presented a reaction, prior to hospital admission, using standardized protocols.
This strategy is being applied to other groups of antibiotics. Taking into account that, at present, the development of new antibiotics is not among the priorities of the pharmaceutical industry and there is a continuous increase in the rates of bacterial resistance, it is essential that all medical practitioners know how to handle this type of reactions
Curriculum
Module 1. Generalities and Mechanisms Involved in Allergic Reactions to Drugs: Immunological, Non-Immunological, and Genetic (9 ECTS credits).
Module 2: Clinical Manifestations of Allergic Reactions to Drugs. (5 ECTS credits).
Module 3: General Bases of the Diagnosis of Allergic Reactions to Drugs. (5 ECTS credits).
Module 4: Specific Aspects of Allergic Drug Reactions. (12 ECTS credits). 
Module 5: Treatment and Management of Allergic Reactions to Drugs. (6 ECTS credits).
Module 6: Research, Innovation, and Special Aspects of Allergic Reactions to Drugs. (11 ECTS credits).
Final Master's Project: 12 ECTS credits
Ideal students
The minimum requirements to access the course as students are the qualifying university qualification for the practice of Medicine (bachelor's degree or degree) and the title of specialist in Allergology in the case of Spain or its equivalent in other countries.
About the school
The International University of Andalusia (UNIA) is unique. It was born in 1994, as one of the only two specialized postgraduate universities in the public system in Spain. Our mission is to complete and enrich the training offer, from innovative formats and with an outward look.
Medical Physiology Graduate Program at the University of Florida Online, USA
Gainesville, USA
1 year
Request Info
English
Online
Full-time
Part-time
USD 550 / credit
*$550.00 per credit hour plus fees
Introduction
The University of Florida's online master's degree in medical physiology and pharmacology provides students with a broad understanding of physiology and pharmacology with an emphasis on human systems.
In this concise but comprehensive program, students will explore the nervous, cardiovascular, digestive, renal/excretory, respiratory, integumentary, endocrine, reproductive and musculoskeletal systems.
Developed as a collaboration between UF's Department of Pharmacology and Therapeutics and Department of Physiology and Functional Genomics within the College of Medicine, this program is for individuals who want to enhance their medical school application by gaining practical, foundational knowledge in the medical field or advance their careers by distinguishing themselves academically. 
This 30-credit program requires 15 credits focused on medical physiology and 15 credits focused on medical pharmacology; ensuring students gain an advanced scientific understanding of major human body systems, the impact of drugs on living organisms at the cellular and molecular levels and normal and abnormal conditions within human body systems. 
Students can complete this online master's degree in as little as one year. Courses are offered entirely online and can be completed at your own pace.  The GRE is not required for admission into the program.
Admission Requirements
To apply to the online master's degree in medical physiology and pharmacology program, you'll need the following:
A bachelor's degree
A strong science foundation with a minimum of five full semesters of courses related to biology, chemistry and/or physics
An upper-division GPA of 3.0
Official transcripts from every college or university attended
$30 application fee
Student Learning Outcomes
As they progress through the program, students will:
Develop an in-depth comprehension of the nomenclature of drugs and biologics.
Understand and define the principles of pharmacodynamics, pharmacokinetics and neuropharmacology.
Explore and identify the stages of drug discovery, principles of drug-target interactions and pharmacogenetics as it relates to the individual responses to drugs.
Gain working knowledge of human systems of the body as they relate to physiology and pharmacology.
Analyze and discuss the physiology and pharmacology of hypertension and the quantitative measurements involved in pulmonary physiology.
Discover pharmacology as it relates to cancer, integument, antimicrobials and antiparasitics.
About the School
Our mission is to promote health through outstanding and high-quality patient care; innovative and rigorous education in the health professions and biomedical sciences; and high-impact research across the spectrum of basic, translational, and clinical investigation.
MS in Molecular Pharmacology and Toxicology at University of Southern California School of Pharmacy, USA
University of Southern California School of Pharmacy
Los Angeles, USA
2 years
English
Campus
Full-time
USD 38,560

Overview
Graduates of the USC School of Pharmacy's multidisciplinary master's degree programs are highly sought after by leading institutions in academia, industry, and government. The Master of Science in Molecular Pharmacology & Toxicology program emphasizes research in molecular and neuro-pharmacology, receptor pharmacology, and biochemical and oxidant toxicology.
Admission
Candidates with a bachelor's or master's degree in pharmacy, chemistry, biology or other related disciplines are invited to apply. Applicants must have demonstrated proficiency in verbal and written English and in fundamental scientific areas such as organic and physical chemistry, biochemistry, biology, mathematics, statistics, and computer science.
Applications for admission are reviewed by the Pharmacology and Pharmaceutical Sciences Graduate Admissions Committee of the School of Pharmacy and are evaluated primarily on the basis of academic excellence.
Application Deadline
Applications and all supporting materials may be submitted anytime between September 1 and January 15 for consideration for admission for the following Fall semester.
The application deadline for the Fall semester is January 15. Program deadline expires on January 15 at 11:59:59 pm PST. Applicants selected by the admission committee will be notified of acceptance shortly thereafter. Admissions decisions will continue to be made until the class is filled.
Admission Criteria
The Admissions Committee will consider applications based on the following factors:
1. Overall Grade Point Average (GPA)
A minimum GPA of 3.0 is required. Special attention is given to the grades achieved in science courses relevant to the program (e.g., chemistry, biology, biochemistry, pharmacology and mathematics).
2. Graduate Record Examination (GRE) Score
GRE scores of 153 Quantitative and 144 Verbal (new exam) or a combined Verbal and Quantitative GRE score of 1000 (old exam) are required.
3. Letters of Recommendation
Three letters from faculty knowledgeable about the student's ability and capability are required. These letters should provide a thorough assessment of the student's experience in laboratory research, ability to communicate in verbal and written English, motivation and creativity, and other qualities in the student's academic performance.
4. TOEFL Scores for International Applicants
A minimum TOEFL (computer-based) score of 213 is required. An IELTS score of 6.5 is competitive, with no less than 6 on each band score; an IBT minimum score of 90, with at least 20 in each section, is required.
5. Research and Professional Experience
The student's research and professional experience should be well described within the application. A personal statement summarizing career objectives and research interests, published manuscripts and letters of reference should be included. These documents will help the admissions committee in their evaluation of the candidate's background preparation for success in the MS program.
Financial Aid
Students accepted into the USC School of Pharmacy Master of Science program are not eligible for institutional financial aid. Students are not permitted to be paid for working in a lab while enrolled in research or thesis units. During the summer, faculty advisors may provide a stipend, arranged on an individual basis.
Units Required
A minimum of 24 core-curriculum courses (see Course Offerings below) and 28 total units are required for graduation, including 594A and 594B (MS thesis). The core curriculum emphasizes drug discovery, drug delivery, and molecular pharmacology.
Research
Research can be initiated at any point in the program. Students selecting the non-research master's track may elect and are encouraged to carry out research in their program.
Thesis/Dissertation
Students may choose between two tracks to complete the Master of Science degree. First, the non-research Master's track requires that the student conduct a detailed, extensive literature review in an area determined by the student in conjunction with a thesis advisor faculty member. Second, the research track requires that the student carry out a research project during the second year of the program.
On either track, students must submit a thesis to complete their degree requirements, either covering the scientific area selected in the non-research track or describing their research project and result in the research track. The thesis should be 50-100 pages on average.
About the School
Founded in 1905, the USC School of Pharmacy has played a key leadership role in both the advancement of the field of pharmacy and in the education of new generations of pharmacists and remains one of the nation's foremost schools of pharmacy today.
M.Sc. in Drug Discovery and Safety at Vrije Universiteit, The Netherlands
Amsterdam, Netherlands
2 years
English
Campus
Full-time
EUR 1,084 / year

*for EEA students; €14,236
Introduction
In the Drug Discovery and Safety Master's program, you will examine the interaction between molecules and the human body from a range of perspectives: organic chemical, medicinal chemical, toxicological, pharmacological, and genetic.
In the first year, you will work in a multidisciplinary environment in which you will be challenged to address key questions about the medicines of the future. But you will also choose a specialization that suits your specific interests.
There are five different specializations to choose from. Each specialization and profile combination includes a balance between compulsory courses, optional courses, and research training.
You can specialize in Drug Discovery and Target Finding (how can I modulate a biochemical process?), Drug Design and Synthesis (how can I design and synthesize a potential drug for a specific target?), Drug Disposition and Safety Assessment (how are drugs metabolized in the human body and how can they cause toxicity?), Diagnostics and Imaging (how can I detect and measure specific molecules in the human body?) and Computational Medicinal Chemistry and Toxicology (how can I predict the interaction between molecules and proteins?).
Your major research project is an important part of the Master's program.
For instance, you can explore the synthesis of light-sensitive drugs, the use of nanobodies as oncomodulators, mitochondrial toxicity in iPS-derived kidney cells, computer simulations to investigate the structure and dynamics of proteins or analytics for assessing venom pathologies as a basis for developing new snakebite treatments.
In your second year, you can choose to specialize in Research or select another specialization. Choose Science in Society or Science Communication to develop skills that bridge the gap between science and society. Or focus on education (only in Dutch) and receive a teaching certification for secondary education.
The start dates of this program are September 1 and February 1.
About the School
Vrije Universiteit Amsterdam is an internationally renowned research university founded in 1880. The university offers over 175 English taught programs at Bachelors, Masters, and Ph.D. level to over 26,000 students from all over the world.
Students and staff of 122 nationalities create a dynamic international academic community. The University distinguishes itself in research and education through four interdisciplinary themes: Human Health and Life Sciences, Science for Sustainability, Connected World, and Governance for Society.
MSc (MedSci) in Clinical Pharmacology at University of Glasgow, UK
Glasgow, United Kingdom
12 – 24 months
English
Campus
Full-time
Part-time
GBP 9,000 / year

**UK full-time fee: £9000; part-time fee: £1000 per 20 credits; international & EU full-time fee: £24540
Introduction
Offers focused training integrating basic and clinical sciences, and equipping students with the essential skills required to function effectively as a clinical pharmacologist in the 21st century.
You will acquire core skills, enabling an appreciation of how to apply clinical pharmacological, regulatory and ethical principles to the optimisation of therapeutic practice and clinical research.
Crucially, in addition to a firm grasp of the principles of molecular pharmacology, you will also gain foundational knowledge in the emerging science of pharmacogenomics and personalised medicine.
Accredited by the Royal Society of Biology for the purpose of the meeting, in part, the academic and experience requirement for the Membership and Chartered Biologist (CBiol).
One of a few UK postgraduate programmes that cover clinical pharmacology in sufficient detail to allow you to make an informed choice about pursuing clinical pharmacology as a career.
Learn the basics of molecular genetics and population genetics as applied to pharmacogenetics and gene therapy.
Gain hands-on experience in molecular methods and analysis along with the critical interpretation of genomic literature, enabling you to analyze, synthesize and formulate an action plan for personalized patient care.
Engage in, and contribute to, discussions about therapeutic issues in the commercial and academic research environments.
Undertake your own research project under expert supervision, allowing you to consolidate your knowledge and apply the skills you have acquired.
Benefit from the close involvement of clinical academics and visiting lecturers from the pharmaceutical industry and national drug regulatory bodies
Specifically designed to prepare you for future senior roles within pharmaceutical medicine.
Guest lecturers have recently included staff from Pfizer, Servier, Johnson & Johnson and the Scottish Medicines Consortium.
Main Campus Location
This program is taken at the Gilmorehill Campus, in the West End of Glasgow. Easy to travel to by bus, subway, train or car.
Entry Requirements
The program is open to medical, pharmacy and bioscience graduates. You should have an Honors degree or equivalent in your subject. In exceptional circumstances, other science graduates or bioscience graduates with an Ordinary degree may be eligible, on demonstration of appropriate postgraduate professional experience.
Whilst not essential, demonstration of appropriate postgraduate experience or relevant employment may enhance your application.
You are required to provide two references and a full degree transcript plus a personal statement indicating why you wish to study this program at the University of Glasgow.
English Language Requirements
For applicants whose first language is not English, the University sets a minimum English Language proficiency level.
International English Language Testing System (IELTS) Academic module (not General Training)
6.5 with no sub-test under 6.0.
Tests must have been taken within 4 years 5 months of start date. Combined scores from two tests taken within 6 months of each other can be considered.
How to Apply
To apply for a postgraduate taught degree you must apply online. We cannot accept applications any other way.
Please check you meet the Entry requirements for this program before you begin your application.
Documents
As part of your online application, you also need to submit the following supporting documents:
A copy (or copies) of your official degree certificate(s) (if you have already completed your degree)
A copy (or copies) of your official academic transcript(s), showing full details of subjects studied and grades/marks obtained
Official English translations of the certificate(s) and transcript(s)
One reference letter on headed paper
Evidence of your English language ability (if your first language is not English)
Any additional documents required for this program (see Entry requirements for this program)
A copy of the photo page of your passport (Non-EU students only)
You have 42 days to submit your application once you begin the process.
You may save and return to your application as many times as you wish to update information, complete sections or upload supporting documents such as your final transcript or your language test.
Scholarships and Funding
Joseph Lister India Scholarships
Scotland's Saltire Scholarships
GREAT Scholarships 2021 – Bangladesh, China, Egypt, Malaysia and Mexico
Chevening Scholarship
University of Glasgow African Excellence Fee Waiver
Postgraduate Talent Scholarships
Commonwealth Scholarship Schemes
PGT Excellence Scholarship
University of Glasgow International Leadership Scholarship
Banco de Mexico
University of Glasgow Chancellors Award (Nigeria)
Erasmus+ Master Degree Loans
Colfuturo Fundacion para el Futuro de Colombia
CONICyT (La Comsion Nacional de Investigacion Cientifica y Tecnologica de Chile)
Snowdon Masters Scholarships
CONACyT (Consejo Nacional de Ciencia y Tecnologia) / FUNED Agreement
Postgraduate Student Loan (EU)
Alumni Discount
Humanitarian Scholarships
The scholarships above are specific to this program.
MSc Pharmacology and Biotechnology at Sheffield Hallam University, UK
Sheffield Hallam University
All Locations of the school's campus
Sheffield, United Kingdom
1 year
English
On-Campus
Full-time
GBP 8,490 / year

**Home: £8,490; International/EU: £14,460
Introduction
Study alongside research-active experts, and gain detailed knowledge of pharmacology and biotechnology. You'll consider the research, industrial, commercial and medical aspects of the discipline.
Course summary
Work in state-of-the-art facilities on exciting practical projects.
Explore the fundamental principles of molecular pharmacology and biotechnology.
Enhance your laboratory skills from experimental design through to the interpretation of results.
Learn how to synthesize new drugs, or produce them from a genetically modified microorganism.
Develop as an autonomous learner capable of reflecting on learning, knowledge and professional practices.
This course has been designed to respond to the increasing need for professional pharmacologists and biotechnologists. You'll learn to translate laboratory medical research into clinical applications, and study topics such as diagnosis, treatment, and prognosis of the disease. Throughout, you'll learn to apply medical biotechnology, biopharmaceutics and drugs.
In this course, you'll work with researchers and academics who are expert and renowned in the field and do so in cutting-edge industry-standard facilities.
You'll tackle theoretical topics including pharmacology and advanced cell biology, as well as technical topics such as sub-cloning, cell culture and quantitative real-time Polymerase Chain Reaction (qRT-PCR)
Research skills and statistical analysis are developed throughout the program and applied to pharmacological and biotechnological problems or case studies.
New elements of Genomics and Proteomics have been introduced, which allow you to apply basic science knowledge and skills to experimental study design. Modules may include Fundamentals of Laboratory Practice, Cell Biology and Applied Laboratory Practice.
You learn through:
Lectures and seminars
A program of laboratory classes
A full semester research project
Entry requirements
All students
A 2:1 in a relevant Honors degree is normally accepted as the entry requirement for the course. Applicants with a 2:2 are also actively encouraged to apply and will be considered on an individual basis. Applicants with alternative qualifications with academic attainment or skills in subjects that are directly relevant to the course will also be considered.
If English is not your first language, you will need an IELTS score of 6.0 with a minimum of 5.5 in all skills, or a recognized equivalent.
Additional information for EU/International students
If you are an International or non-UK European student, you can find out more about the country-specific qualifications we accept on our international qualifications page.
For details of English language entry requirements (IELTS), please see the information for 'All students'.
About the School
Sheffield Hallam University is a welcoming community of students and staff from more than 112 countries.
They offer exceptional teaching over 650 programs at foundation, undergraduate, postgraduate and research degree level. With more than 31,000 students, we are among the largest universities in the UK.
Master of Cancer Pharmacology at the University of Bradford, United Kingdom
Bradford, United Kingdom
1 year
English
Campus
Full-time
GBP 8,570 / year

*international students: £19,890
Introduction
This is an exciting time to be involved in cancer therapeutics. Based on a greater understanding of the molecular aspects of cancer, new opportunities for therapeutic intervention have emerged that are effective 'target orientated'.
These new therapeutics are quite distinct from the classical chemotherapeutic agents and they offer the prospect of truly selective cancer therapies that are tailored towards the individual patient's tumor.
Cancer pharmacology plays a key role in drug development. In both the laboratory and the clinic, cancer pharmacology has had to adapt to the changing face of drug development by establishing experimental models and target orientated approaches.
Admissions
Entry requirements
2:2 in biological or medical sciences or other areas related to cancer pharmacology.
Applications are welcome from candidates with non-standard qualifications, who have significant relevant experience.
English language requirements
IELTS at 6.0 or the equivalent
If you do not meet the IELTS requirement, you can take a University of Bradford pre-sessional English course.
Curriculum
The program is designed to provide you with a 'state-of-the-art' course in modern cancer pharmacology that meets the demand of employers and provides an expert view of the available cancer medicines and the development of new cancer therapies.
It promotes advanced scholarship within specialized areas at the same time as the development of key transferable skills (in IT, communication, and time management) and research techniques.
The taught component of the course provides the in-depth knowledge and skills necessary to work in cancer research and is delivered across 2 semesters through lectures, workshops, practical and 1-to-1 tutorials with ICT staff. You will then join one of our research teams to complete the MSc research project.
What you will study
The Cancer Pharmacology program is designed to provide you with 'state of the art' learning opportunities in modern cancer pharmacology, focusing on the cancer biology of target and biomarker identification and validation, development of preclinical screening programs in silico, in vitro and in vivo, mechanisms of anticancer drug action, pharmacodynamics and pharmacokinetics.
It meets the demands of employers and students at taught postgraduate level and has a strong track record in graduates progressing to employment in the field or PhD study.
Career support
The University is committed to helping students develop and enhance employability and this is an integral part of many programs.
Specialist support is available throughout the course from Career and Employability Services including help to find part-time work while studying, placements, vacation work and graduate vacancies. Students are encouraged to access this support at an early stage and to use the extensive resources on the Careers website.
Discussing options with specialist advisers helps to clarify plans by exploring options and refining skills of job-hunting. In most of our programs, there is direct input by Career Development Advisers into the curriculum or through specially arranged workshops.
Career prospects
Many students go on to study for PhDs at either Bradford or elsewhere.
Recent graduates are studying at Dundee, Newcastle and Glasgow universities, and at medical schools in the UK and abroad.
Those in employment are in research and development, clinical research and teaching roles.
About the School
At the University of Bradford, you'll benefit from – and be a part of – teaching and research that harnesses technology for the good of society. You'll learn from academic and industry experts who are shaping the future of their sectors in world-class facilities.
They have invested millions of pounds in high-tech learning environments, such as our motion capture studio and new School of Management facilities. During your time with them, you can become the very best version of yourself.
The University is a place where you can expand your mind and make lifelong friends; where you can grow, learn, experience. Where you can belong and where we support you every step of the way.