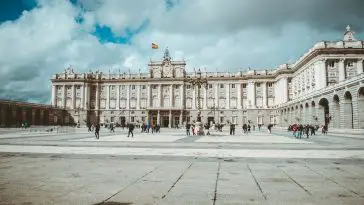 La Salle enables talented students from anywhere in the world to continue their preparation in Europe through a set of scholarships. The main objective of the La Salle financing program promoted by Ramón Llull University is to support the learning path of applicants, regardless of their economic situation, background, race, or culture.
During the La Salle program carried out in Barcelona – Spain, you will obtain a diversity of knowledge, you will be guided by professionals of high academic level. This is a unique opportunity in a European nation to boost your personal and work curriculum in the company of the La Salle program of Ramón Llull University.
Study undergraduate in Spain
Institutions where the studies will be carried out:
Ramón Llull University, Spain.
Levels and areas of studies:
Undergraduate in any subject or field offered.
Who can participate ?:
International students who demonstrate a high academic level.
Endowment of the scholarship:
The La Salle scholarship program of the Ramón Llull University will allocate a financing of 70% of the university tuition.
Conditions that participants must meet:
Be an international student who shows a high academic level.
Have all the documentation to be eligible.
Have a baccalaureate degree.
Submit a formal registration to the La Salle program undergraduate scholarships through the online entry system of the Ramón Llull University of Spain.
Instructions to apply:
Supporting data: Transcripts and academic records, curriculum, copies of passport, personal statement, application for admission, among others. To learn more about these La Salle scholarships in Spain visit the official website of the Ramón Llull University .
Deadline:
Until the available places are finished.
Page Link: