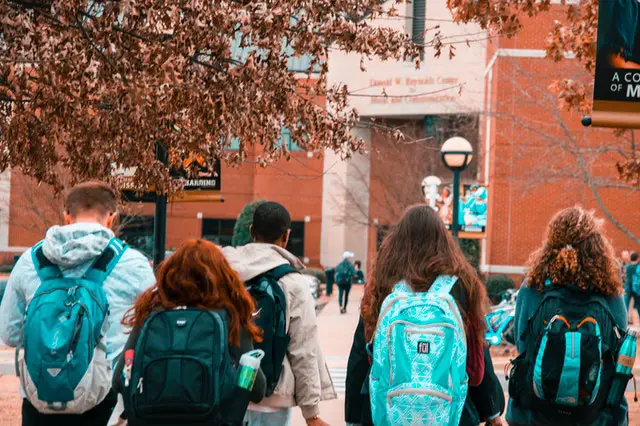 The National Geographic Scholarship program offers, in support of the National Geographic Society's strategic plan, NG Next, that one of its eight explorer-led programs, the Scholarship Program, encompasses the funding opportunities formerly known as Exploration Scholarships and Early Career, will be available starting Monday, October 18, 2021.

The National Geographic Society's grant program provides seed funding and support to career starters, as well as those more advanced in their careers, who are working to address critical challenges, promote new solutions, and inspire positive transformation across seven continents.
WHAT IS FUNDING THE SCHOLARSHIP PROGRAM
Funded projects will incorporate science, storytelling, and/or education, and must align with one or more of the five focus areas: Society, Ocean, Land, Wildlife, Human History, and Cultures, Human Ingenuity.
GRANT CATEGORIES
Grants will be available in two different categories:
LEVEL I GRANTS
Tier I Scholarships are a new vision of the Early Career Scholarships previously offered by the Society. This opportunity is designed for people who may be earlier in their careers, those looking to better establish themselves in their field, or those who want to grow their network and improve their impact by joining a global community of National Geographic Explorers. 
For the purposes of this grant, an applicant is someone who has the potential and desires to make meaningful positive contributions to their field by taking advantage of the funding, capacity, and additional support provided by the National Geographic Society and connections with other explorers.

Individuals who are already National Geographic Explorers (i.e. those who have already received a grant from the National Geographic Society) are NOT eligible to apply for Tier I grants. Tier I grants are only available to individuals who are new on the National Geographic Society network, as well as for people already on the network and not yet explorers, including team members with previous grants, 2019-2020 National Geographic Young Explorers who have completed and closed its previous grants, and recipients of discretionary funding opportunities such as the COVID-19 Emergency Fund for Journalists and the COVID-19 Remote Learning Emergency Fund.

Although applicants must be 18 years or older at the time of submitting their application, there are no other restrictions related to age or years of experience in their discipline. However, applicants are expected to explain why they believe a new or stronger connection to National Geographic could enhance their career.
Funding requests at this level can be up to the US $ 20,000. Projects can last up to one year, although projects with "Technology" as the main focus can last up to two years.

Tier I scholarship recipients will join a global community of National Geographic explorers from around the world and gain access to training courses, software tools, and other resources.
What benefits does the National Geographic Scholarship Program offer?
1. For Tier I Grants
Funding requests at this level can be up to USD 20,000
2. For Tier II Grants
Funding requests at this tier can be up to USD 100,000
NOTES ON BENEFITS
a. Tier II grants are extremely competitive, with recipients receiving funds of up to $ 100,000. At this funding level, grantees will provide mentoring within the Explorer community, contribute their expertise, and participate in relevant talks on demand.
What are the key dates?
Call Opening: October 18, 2021. All applications must be submitted by November 18, 2021, at 11:59 pm EST.
Award decisions for this cycle will be published in March 2022.