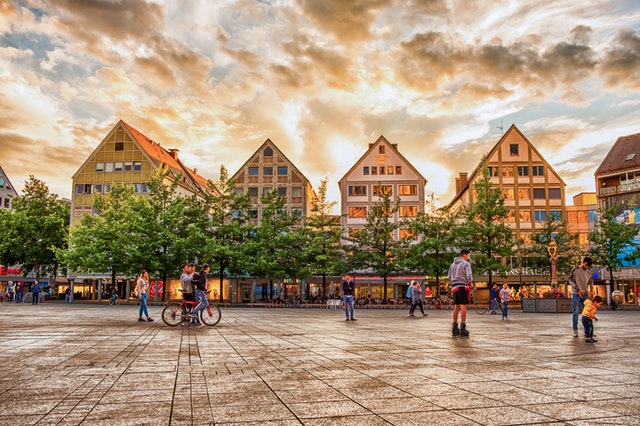 The 2022 Features AbbVie Immunology Scholarship ("Contest") is sponsored by AbbVie Inc. The scholarship is designed to provide financial support to exceptional students living with an inflammatory disease, as they pursue their higher education goals.
The scholarship is available to anyone starting or continuing post-secondary education in the 2022 academic year.
With the scholarship, AbbVie hopes to further empower students to pursue independent lives defined by bold decisions and unwavering determination.
AbbVie Inc. will award forty-five scholarships of $15,000 each for use during the upcoming academic year.
AbbVie is a pharmaceutical company that discovers, develops, and markets both biopharmaceuticals and small molecule drugs.
It originated in 2013 as a spin-off from Abbott Laboratories. AbbVie Inc. (AbbVie), incorporated on April 10, 2012, is a research-based biopharmaceutical company.
Eligibility:
To be eligible to apply, applicants must be:
A citizen of the United States or a legal and permanent resident of the United States.
Diagnosed with (AS), Crohn's disease (CD), hidradenitis suppurativa (HS), juvenile idiopathic arthritis (JIA), psoriasis (Ps), psoriatic arthritis (PsA), rheumatoid arthritis (RA), ulcerative colitis (UC), or uveitis (UV) by a health professional
Enroll in an accredited U.S.-based institution of higher education (eg, college, university, or trade/vocational school) to receive education during the 2022 school year
Students living with AS, CD, HS, JIA, Ps, PsA, RA, UC, or UV who are pursuing a college degree (associate/two-year college, bachelor's/four-year college, trade/vocational school) or Postgraduate degrees (Masters, MD, JD, Ph.D.) from an accredited United States (US) university are eligible.
Students must have completed high school or obtained a General Educational Development (GED) certificate by the end of June 2022.
Students must enroll in an accredited US-based institution of higher education for the 2022 school year.
Students in their final year of undergraduate studies can only apply if they will be pursuing a graduate program in the 2022 school year.
How to apply:
To apply for the scholarship, applicants may submit a single application, either online or by mail.
Backup documents:
Before submitting your application, please confirm that you have fully completed each of the following parts of the application:
student information
Diagnostic form test.
Transcript or report card confirming current unweighted GPA
Academic information
Reference letter
Applicant Verification and Consent
extracurricular participation
Essay: The essay must be entered directly into the space provided on the application or attached in a printed/typed form. Essays exceeding the 250 word limit will not be considered.
Shipment details:
One hard copy mailed to Spectrum ATTN: 2022 AbbVie Immunology Scholarship 250 Suite Vesey Street 2630 New York, NY 10281
Financial aid and prize money:
Forty-five immunology students will be selected. The value of the award will be $15,000 for each recipient.
Deadline for application:
The application period for the 2022 academic year is open between October 22 and December 7, 2022.
Link for more information: