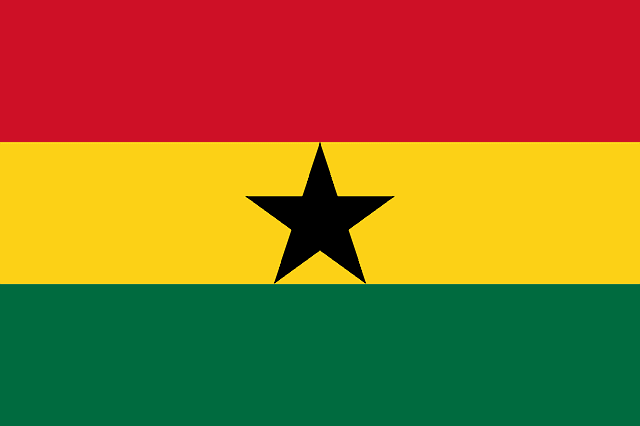 Ghana has a beautiful and rich educational atmosphere that international students would flourish within. The country has multiple universities both public and private available for students from all over the global to attend. Students will be able to take a number of programs and courses of their academic choosing.
Universities in Ghana:
University of Ghana
Kwame Nkrumah University of Science and Technology
Wisconsin International University College
University of Education, Winneba
University Of Cape Coast
Ashesi University
Central University (Ghana)
University for Development Studies
University of Mines and Technology
Valley View University
Presbyterian University College
Methodist University College Ghana
Ghana Communication Technology University
University of Professional Studies
Ghana Institute of Management and Public Administration
Accra Institute of Technology
Garden City University College
Regent University College of Science and Technology
All Nations University
Knutsford University
Catholic University college of Ghana
Zenith University College
African University College of Communications
Christian Service University College
KAAF University College
Pentecost University
University of Energy and Natural Resources
Radford University College
Regional Maritime University
Tamale Technical University
Ghana Institute of Journalism
University of Environment and Sustainable Development
Bagabaga College of Education
Abetifi Presbyterian College of Education
Adisadel College
Prempeh College
Korle Bu Nurses Training College
Tamale, Nurses Training College
Sunyani, Nurses Training College
Kumasi Nurses and Midwifery Training School
Offinso College of Education
Ghana School Of Law
Berekum College of Education
Mampong Technical College of Education
Kibi Presbyterian College of Education
Komenda College of Education
Most students are shocked to find out there are so many colleges and higher education learning institutions in Ghana. However, Ghana has rapidly grown their education system within the last 20 years, giving students both domestic and international an incredible advantage to learn about studies that may not be readily available elsewhere.
Cost of Living for Students
Student living costs change in each country; however, every student must keep in mind a general budget they should follow month to month. Not only will the student be able to save, but this is a lifelong skill that they will heavily benefit from throughout their college career.
When it comes to living in a college residence, students should budget for between GH¢800 and GH¢ 1300. But if the student wishes to live off campus and instead live in a hostel or a private residence, they should create a budget that fits between GH¢1500 and 4000.
Tuition Cost and Expectance
International students can expect to pay per semester anywhere from $2,700 USD to $10,000 USD. Now this does heavily depend on if the student is attending a public or private institution. No matter what, private institutions will always have a higher tuition cost.
For a postgraduate degree in Ghana, students should without a doubt plan for the higher end of tuition, such as $10,000 USD per semester. Solely because postgraduate degree courses do cost more.
Languages Spoken in Ghana
There are around 50 or more languages spoken throughout the country, the main languages that students may come across are English, Akan, Akposo, Ewe, Dagbani, Dangme, Dagaare, Ga, Krobo, Nzema, Kasem, Gonja, Anii or Basila. There are several branches that the Ghana language belongs to, and students would heavily benefit if they were to learn one of these languages:
Kwa languages (Akan, Bia, Guang in Tano; Ga and Adangme)
Gbe languages (Ewe)
Gur languages (Gurunsi, Dagbani, Mossi, Dagaare, and Frafra in Oti–Volta)
Senufo languages (Nafaanra)
Kulango languages
Mande languages (Wangara, Ligbi)